Okay, not the most glamourous topic, but I wish I would have done this for my first child.  If you are new here, I am a momma to three boys, three and under! My hands are definitely full and controlling the chaos is a must.  If you don't have kids yet, just pin it to Pinterest and it will be waiting for you for when the time comes. Done with kids? Let someone know that may benefit from this tip.  Friendly nursing clothes are a must right after having a baby.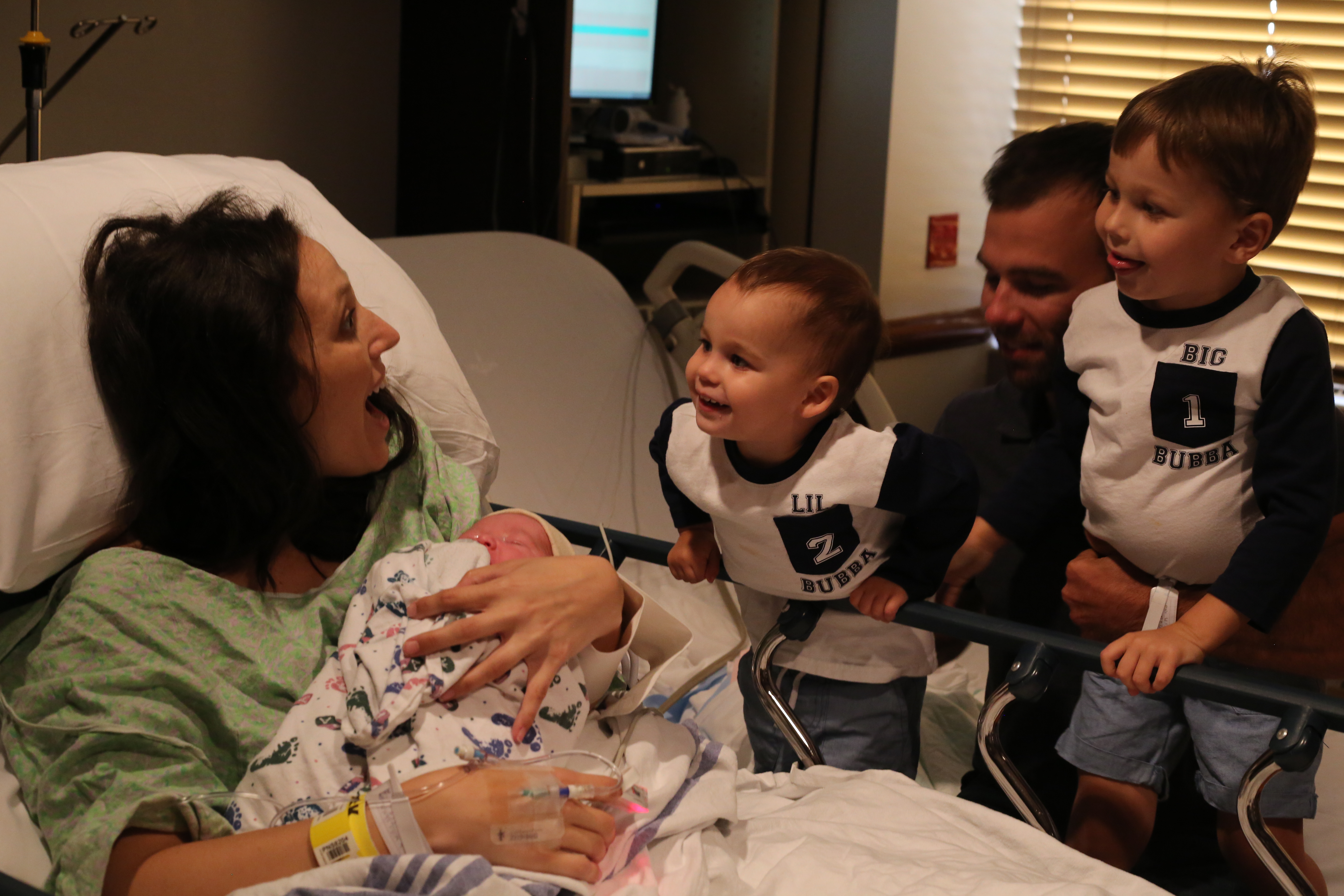 Who Me?
I thought I would share some of my tips for nursing friendly clothes and how I organize them.  If you read my post about Non-maternity clothes, then you know I try and find clothing that works for bumps and postpartum. As moms, it is our job to make sure everything is ready for baby's arrival.  Did you organize the baby's clothes?  What about your clothes?  Yes, YOU!  You will need clothes that accommodate you at this time too.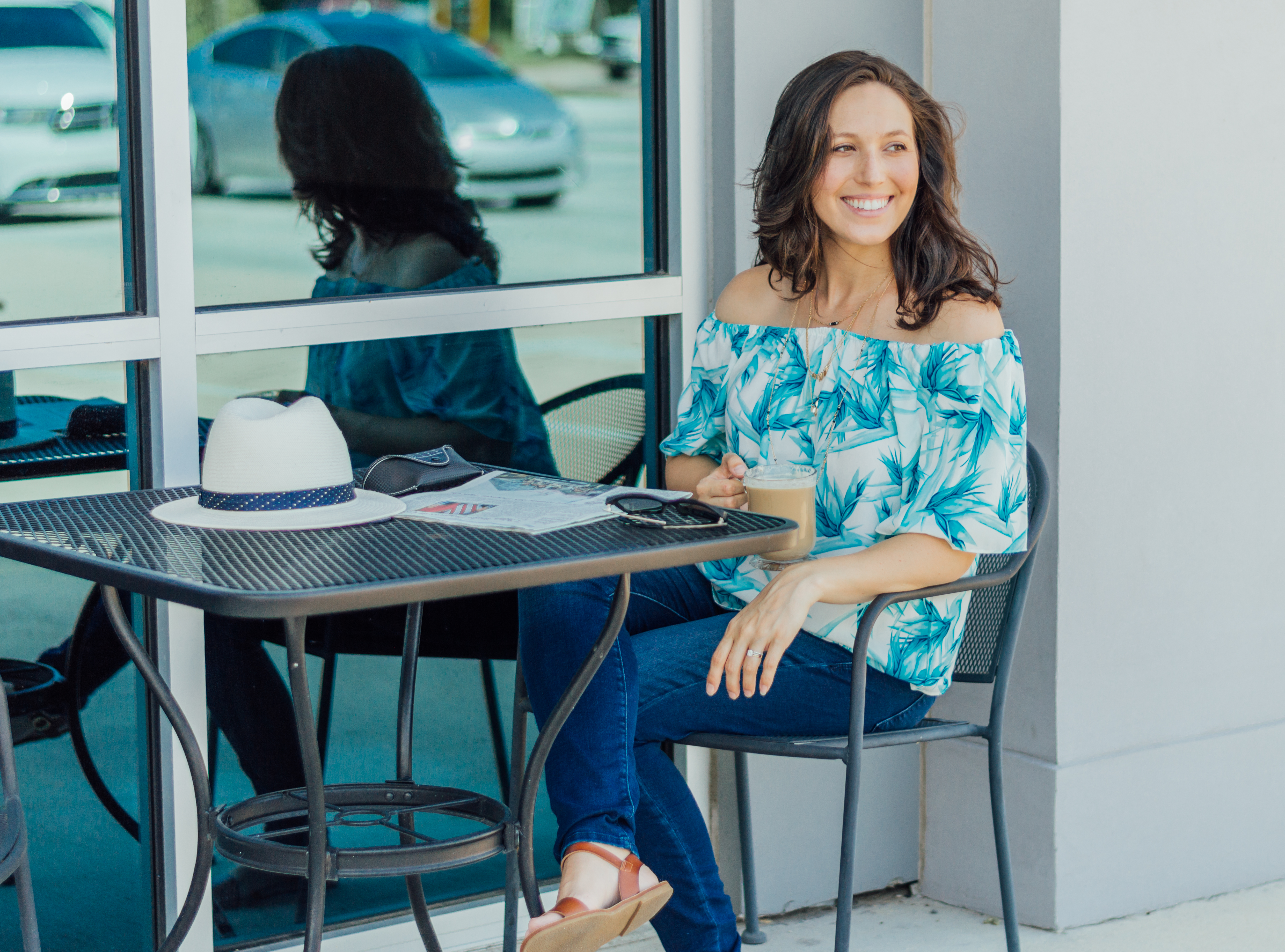 Hopefully I caught you before you brought baby home.  In-between night sweats, spit-up, and poop… wardrobe changes, for you and baby, will happen.  That means searching for a change of clothes at 2:45 a.m. for yourself.  Sounds like fun right?  Here is one simple thing that has really helped me.
Closet Organization
First, pull all your nursing clothes out to see what you are working with. Tank-tops, bras, PJs, tops, dresses, etc.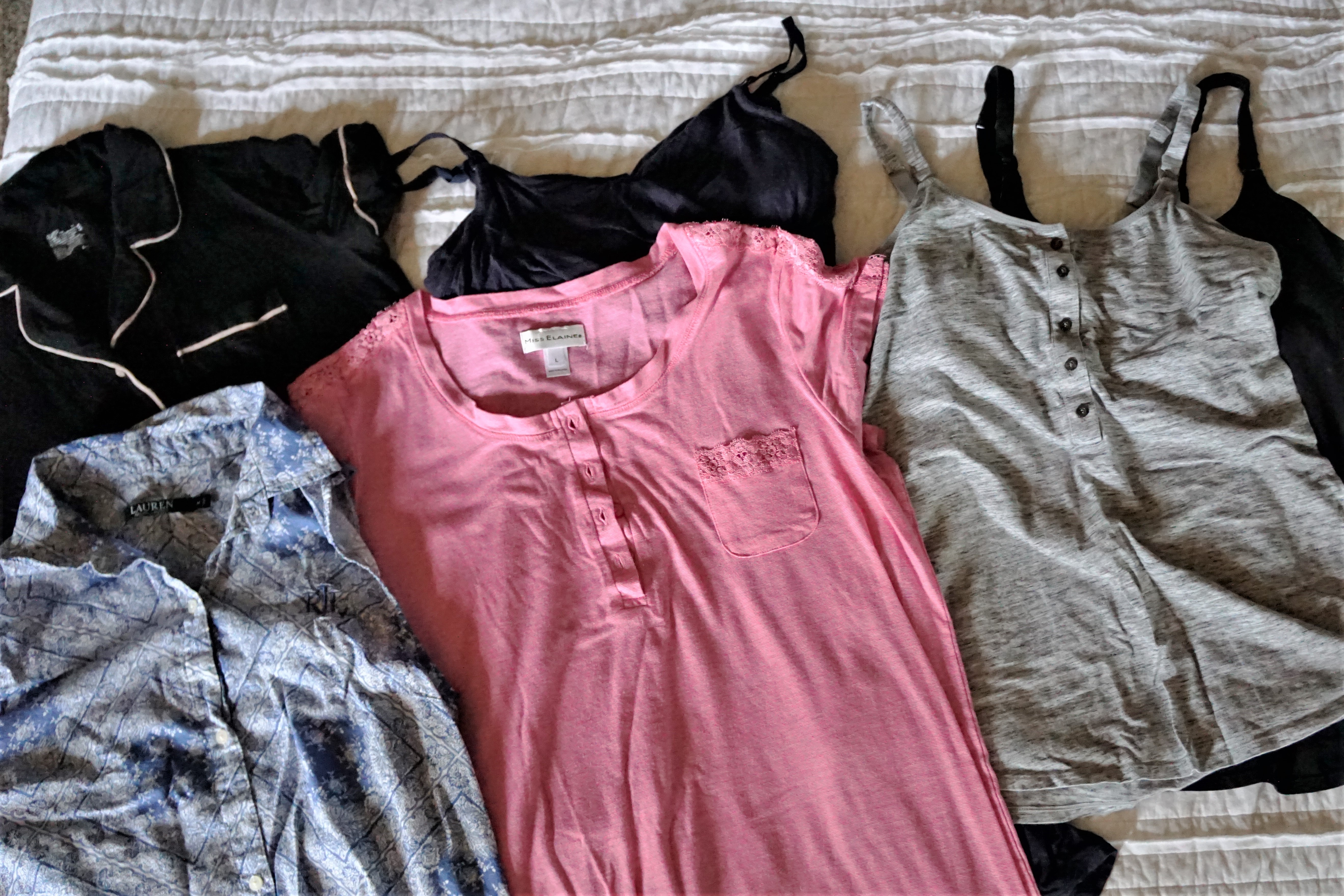 Next, pull all the clothes you have that you can button down and nurse in.  My mom treated me to a shopping spree at Dillard's before Monroe was born.  You're probably thinking, "WOW, that must be nice and I wonder what she picked out."  ha ha ha Well I picked out 3 "old-lady" night gowns.  Definitely nothing to bring on a honeymoon.  These lovely gowns are all light weight and buttoned down half-way or all the way.  They also were loose because, well, I just had a baby. Also, Target had these PJs and Pink and Blue (local store) had this super soft gown.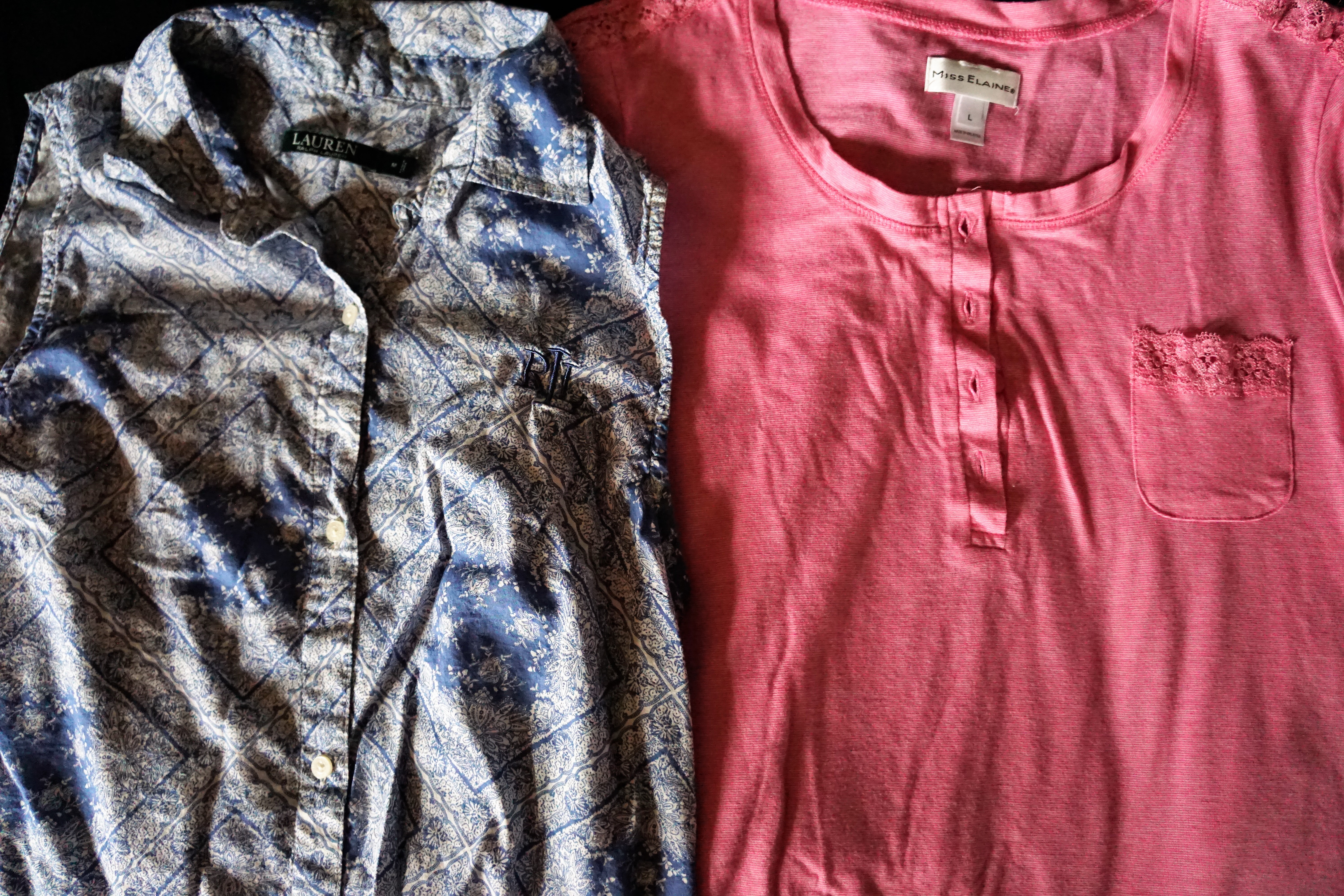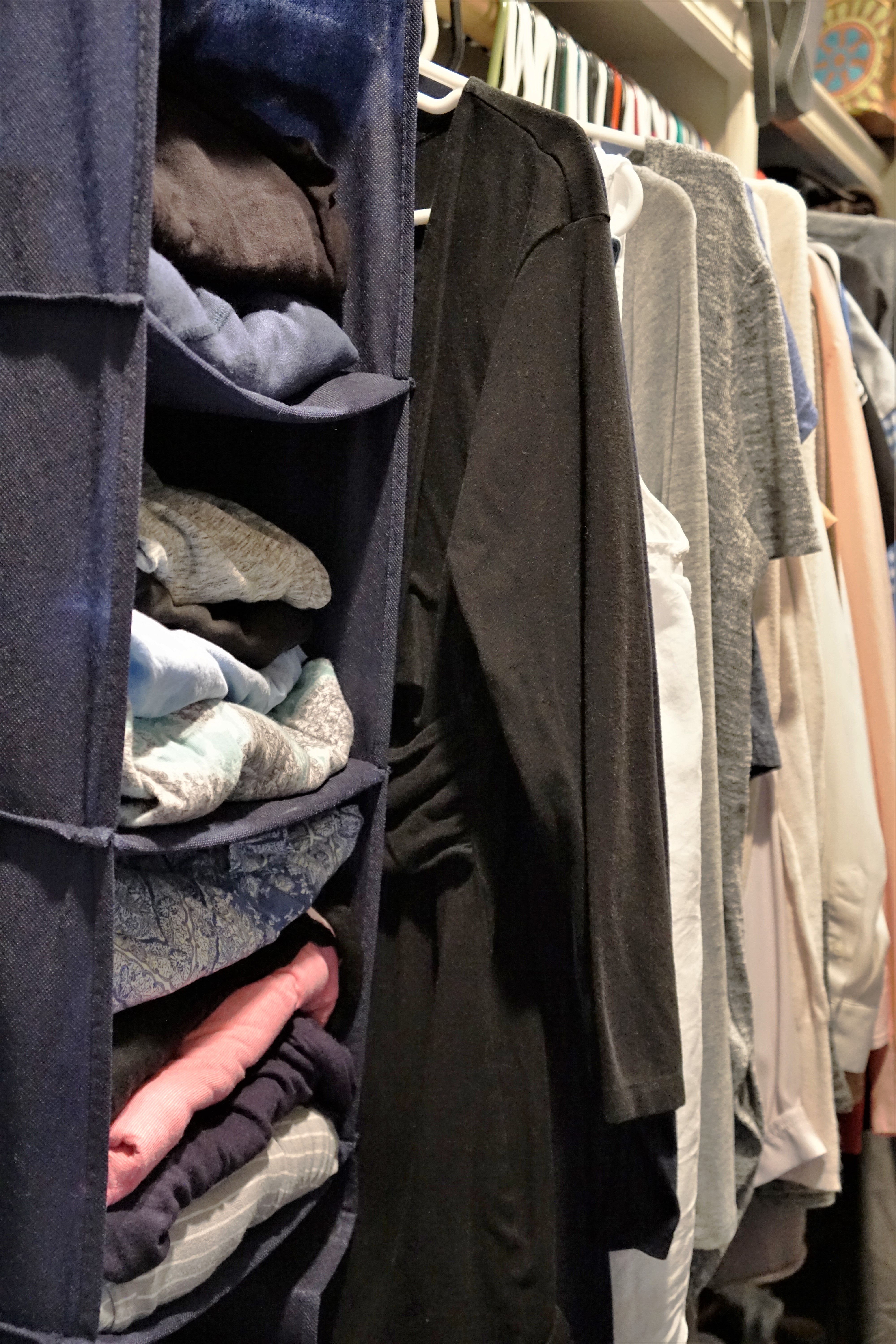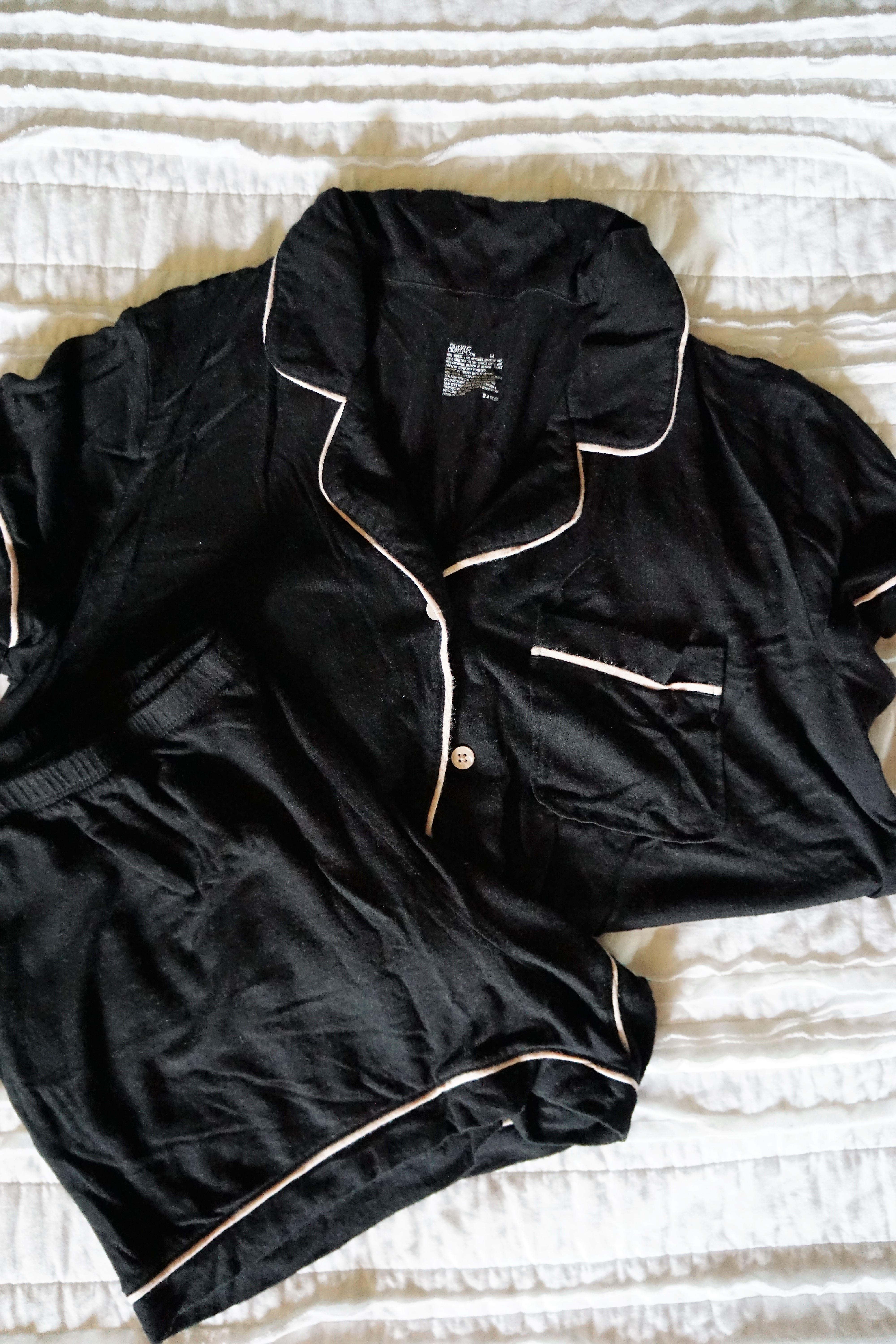 Then, I grabbed a closet organizer to hang these.  Just setting them all in one place has made it easier to get dressed.
Lastly, I hung all my nursing friendly tops next to the organizer.
That's It
Short and sweet and to the point. I also did this with my maternity and bump friendly clothes.  Pulling them aside allows dressing to be less stressful and a whole lot quicker.  I need quick!
Leave your tips in the comments!  Anything to help a momma out!!
Enjoy YOUR chaos!
Bless your heart,
Chelse