First things first… Happy New Year from my family to yours!  We are already driving into this new year and we aren't looking back.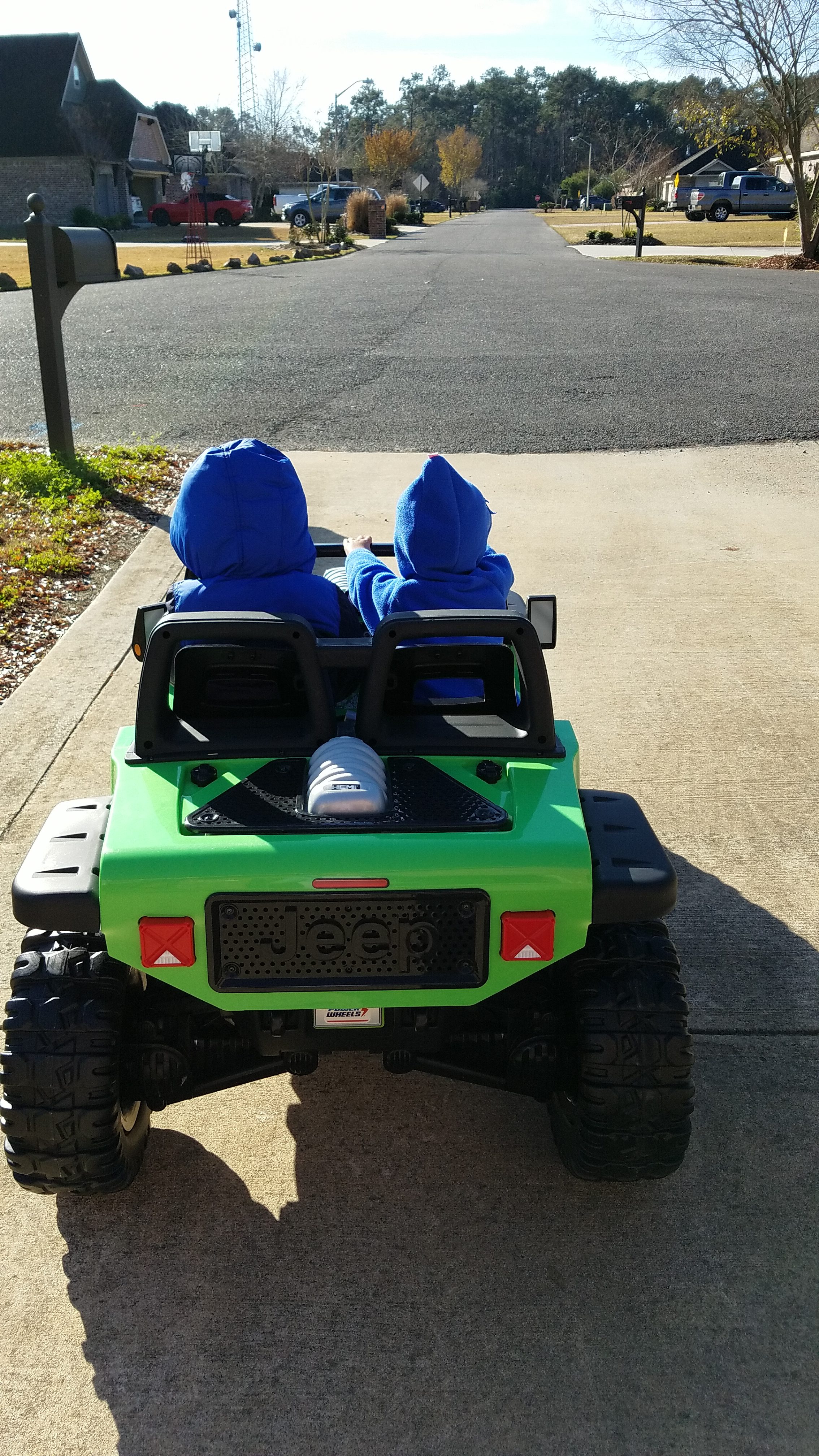 Do you have a resolution?  Word of the year? 
Goals for this new year?  
---
Let me tell you a secret.  Shhh….. I don't have any of that planned out.  My inner teacher is freaking out because I don't even have a 2018 planner. Guess what?  I survived the first day of the year just fine.  Actually it was nice not stressing about eating correctly or not completing a task that HAD to be done just because the date changed.  To tell  you the truth, I'm hiding from the holidays and waiting for them to go away and "normalcy" to come back.
I did think about a "word" a couple of weeks ago.  All I came up with is "go."  What does this mean?  Do I want to "go" traveling more?  Do I want to "go" to the bathroom alone?  Yes!
GO
My husband and I sat down to discuss the new year and what it would look like for our family.  He mentioned traveling more and I agree with him. Go may be THE word!  Although, traveling with three kids may be the death of me.  I wrote a post a few months ago about traveling with and without kids, and how it looks for us.   I know traveling is part of who we are as a family, and will continue to go exploring with them in tow.  It will look different with a newborn.  Just imagine all the junk, essentials, small kids need.
Dustin is working on another level of his pilot's license and he is itching to fly more. Some places we may go include Disney, Branson, and Utah .  I have never been to Disney, and I'm hyperventilating. It stresses me thinking about a theme park with 3 kids, ages three and under.  We are wanting to go the week of Mardi Gras.  Yes, that is next month. Please send me all the tips and tricks!
Am I crazy?  Wait… don't answer that!
Branson is suppose to be kid friendly as well.  Utah looks beautiful…not much thought on that one. So let me know if you are from or have been to these places.  We will be spending time in Canada this July for a wedding and New York to visit family. Other than that we have no definite plans.  Where do you think we should go with and/or without kids? I would love you to chime in and let me know.
I'm still not set on go as the word of the year. This I do know…  I'm wanting to plan more goals for myself as a creative.  I have so many ideas and things I want to do for myself and my local community.  So the best thing for me to do is sit down and write down the big goals.  Then make smaller goals to help achieve the bigger ones. baby stepping it  I remember when I first signed up for a half-marathon.  It was daunting to think about running 13.1 miles.  If I just broke it down into weekly goals it was more attainable.
I snapped this photo yesterday and then it hit me. You have this!  Wipe away the things that weren't good and keep on moving on!!
Do you have a resolution, word, or goal? Let me know in the comments, so I can cheer you on.
More about our travels with and without kids below.