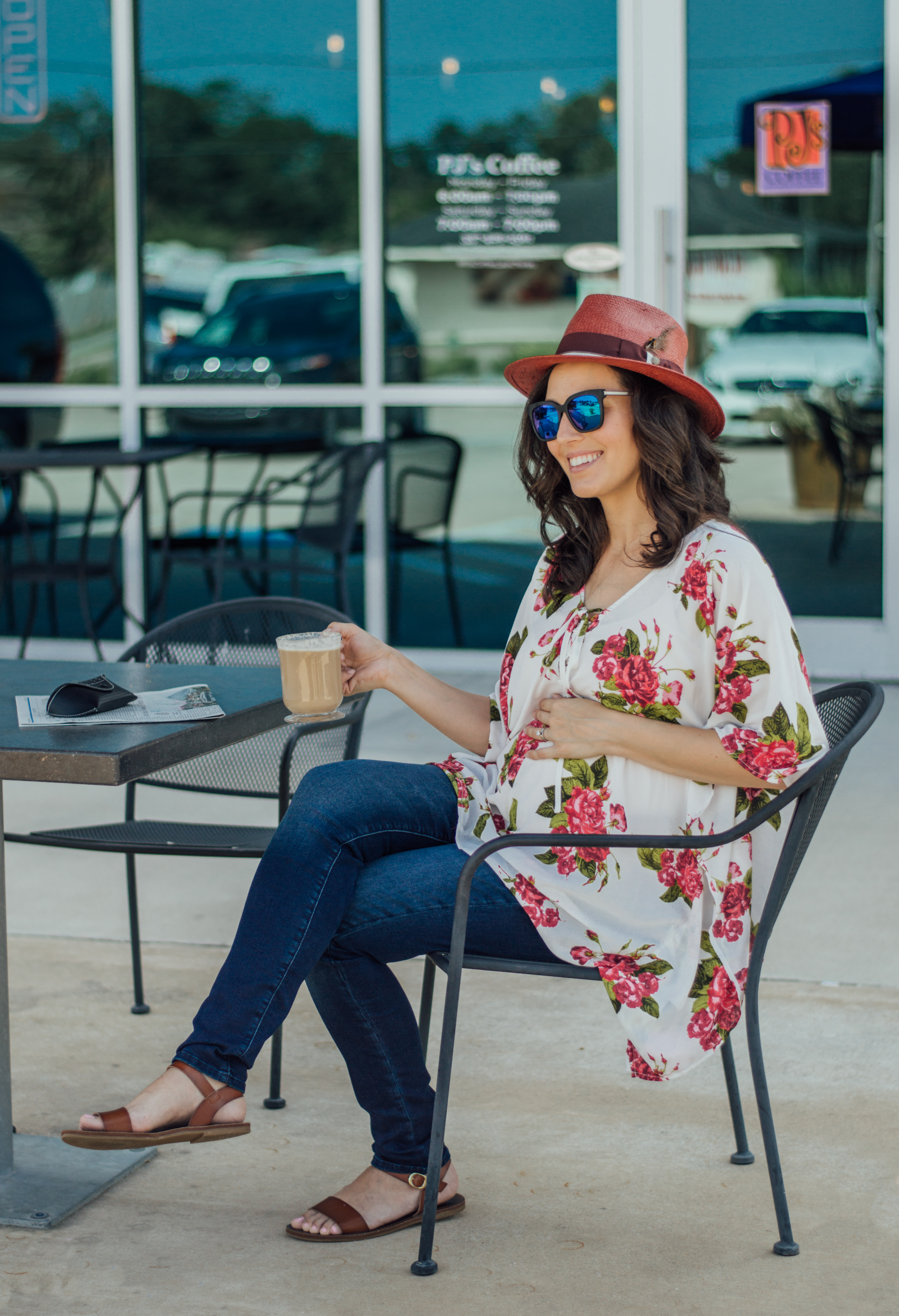 Walking through the mall or boutiques looking for a maternity section is exhausting. Once you actually find a store with maternity clothes, you look at the 5 "frumpy" outfits and cringe to try them on.  If you are brave enough to buy them, be prepared to pay the same price, or more, as "normal" clothes.  Remember these outfits are just for a few months.
---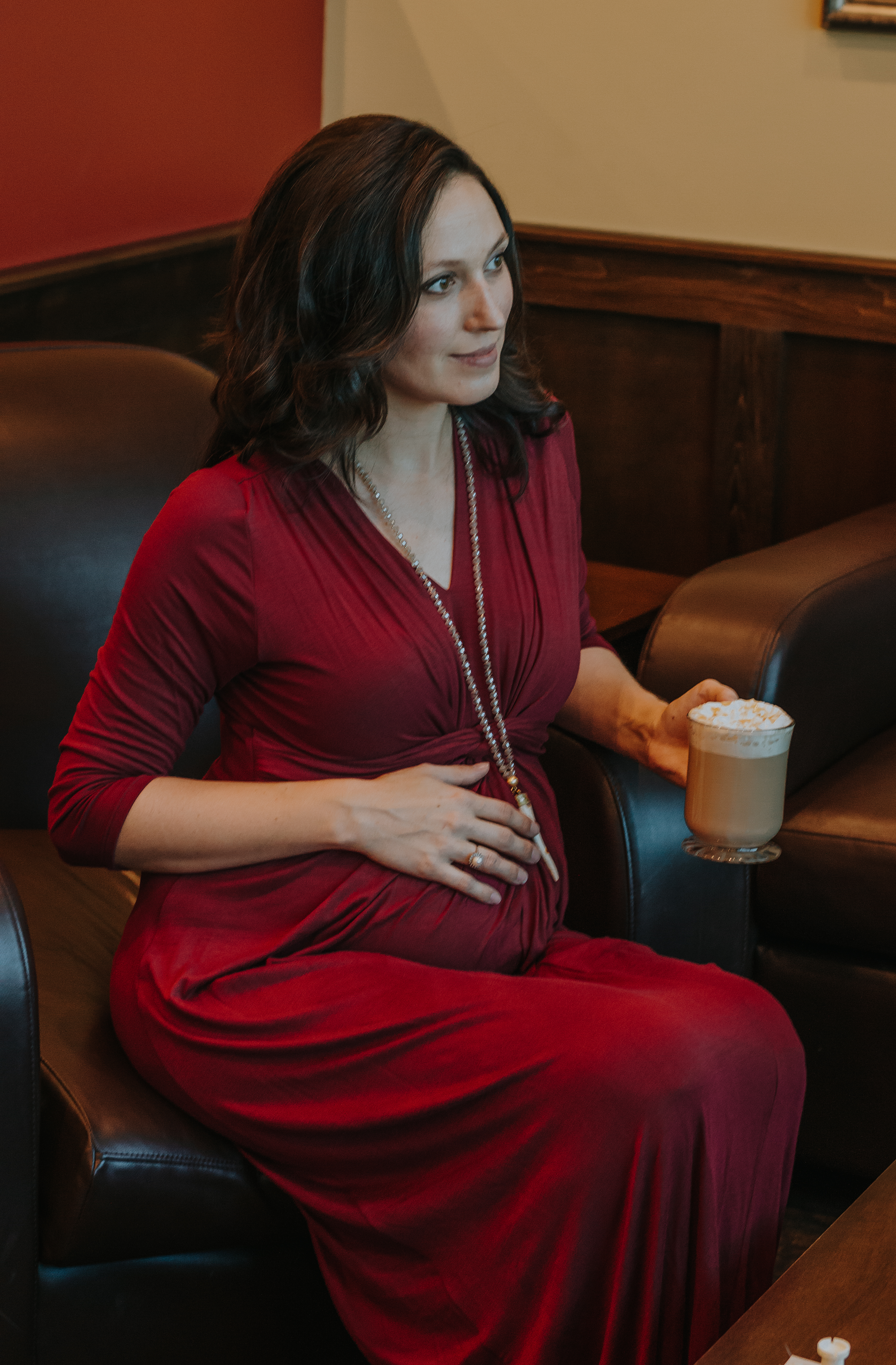 My maternity clothes have gone through two pregnancies and I also let a few friends borrow them for their "bump days."  I was determined to find outfits that I can wear before, during, and after pregnancy.  Also, some have been nursing friendly.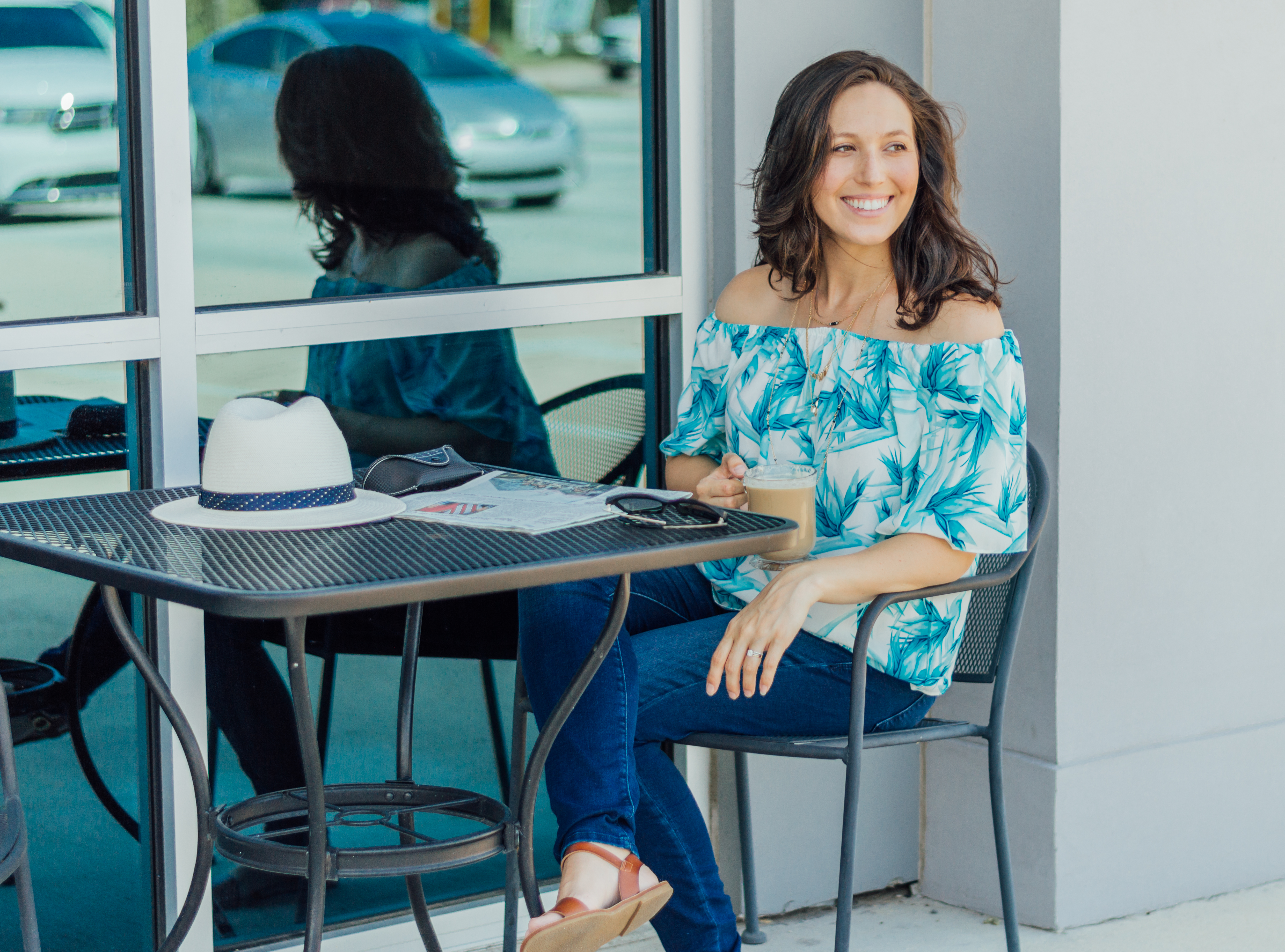 Before you head to the store to look for NON-maternity items, know these:
Items will drape (hug) you differently
can you go up a size and still like it
can you tailor it for now, or later
longer dresses and shirts work best
flowy items are your best friend
layers can get hot in this Louisiana weather
COMFORT and confidence is a must
can you sit, stand, squat ha ha ha  I have two other babies. I do a lot of moving around and I don't want "things" popping out!
Maeband (affiliate link) will save you!! This is the Velcro belt that attaches to your belt loops to extend the size. AMAZING product.  I bought a small in blue.
Side Note: I do not claim to be a fashionable person.  Just trying to choose cute, easy, comfortable, and classy pieces that I feel the best in.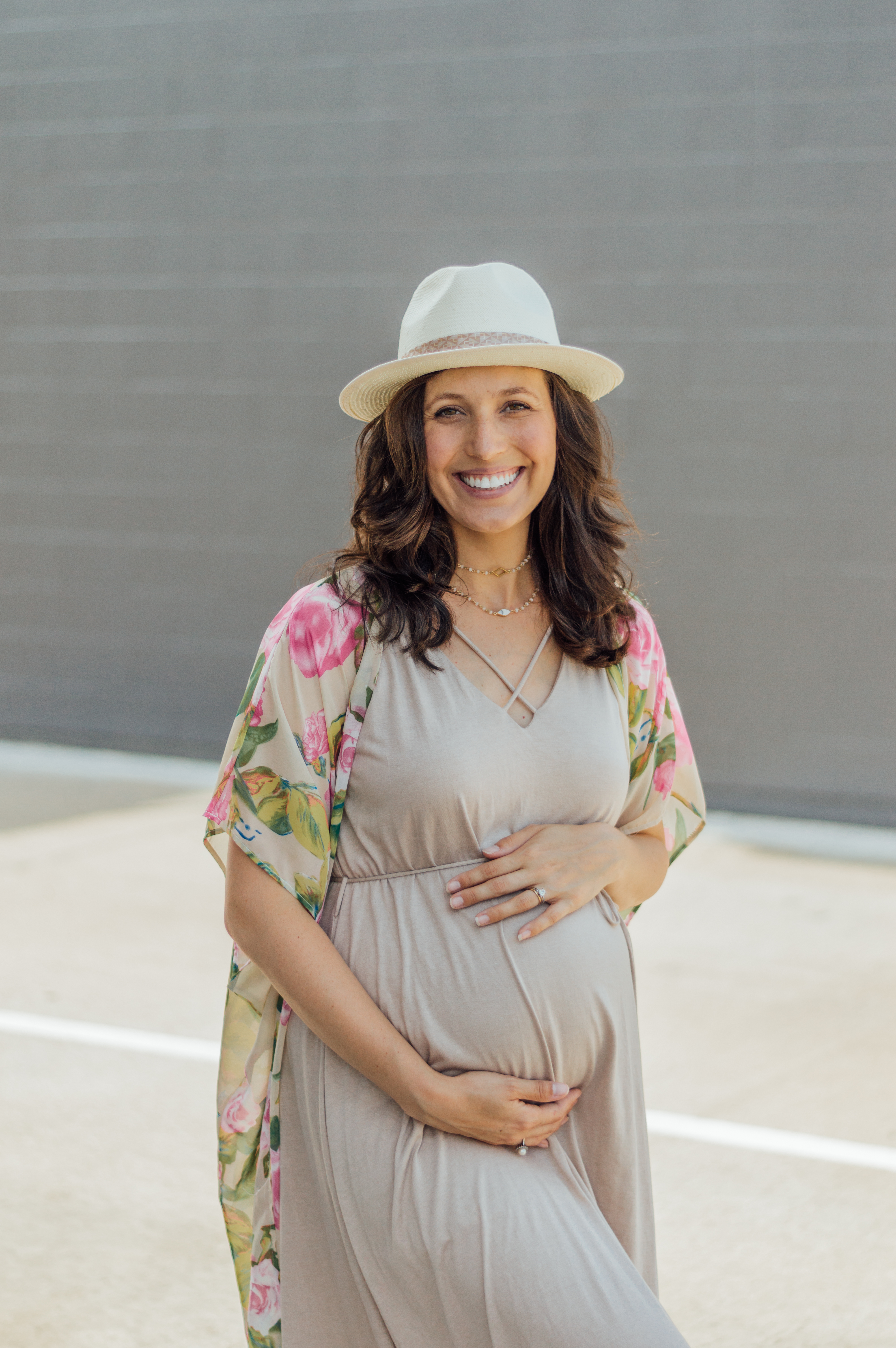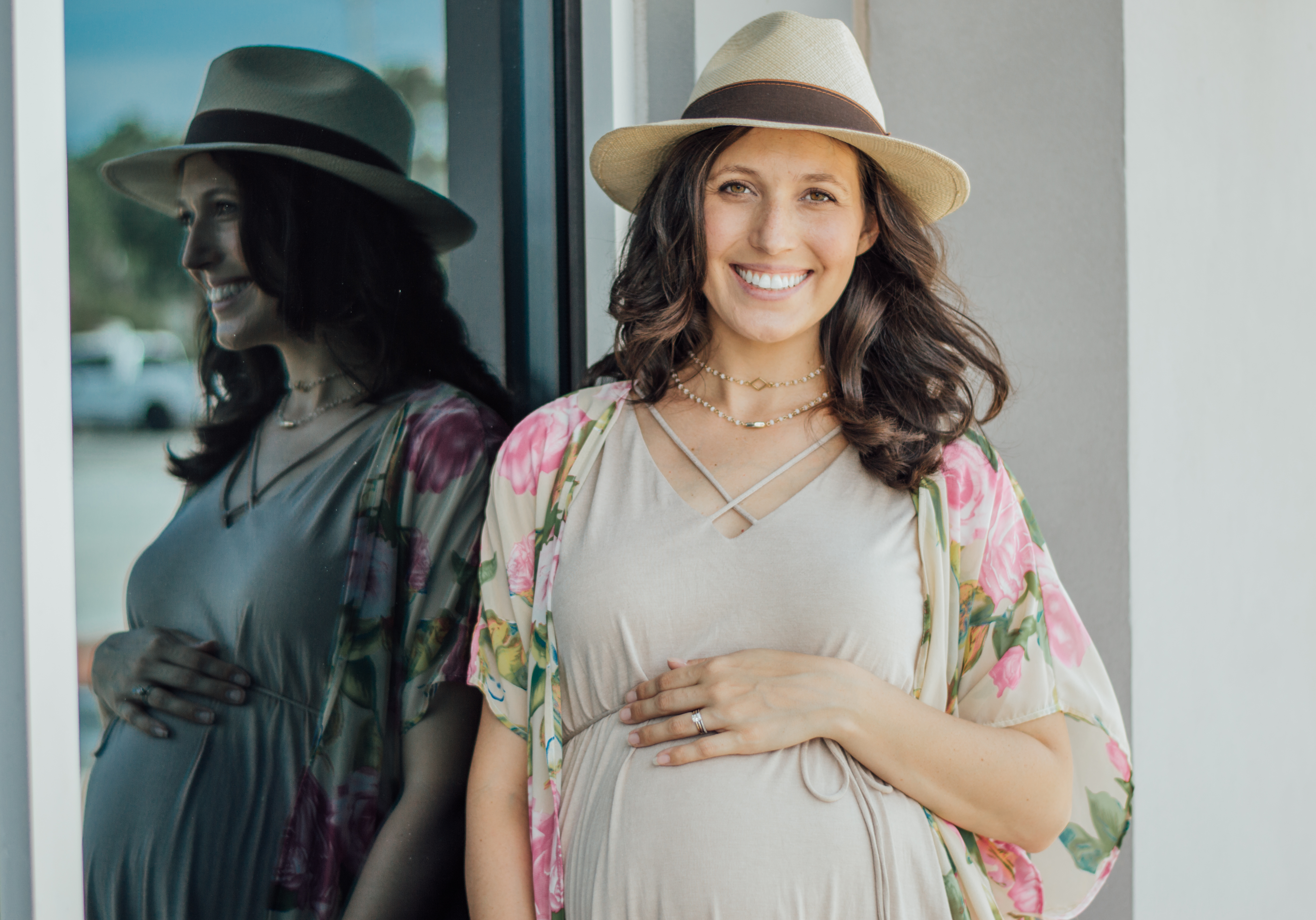 *NOT PAID TO SAY THIS*
Where to look:
When I decided to start this task, finding cute functional clothes, I went straight to Catina Couture.  I love the shopping experience there. #shoplocal  They have a great selection for all body types and occasions.  The ladies are willing to help you find something to compliment your style.  Their staff is extremely friendly, kind of like having your best friend helping you pick out an outfit. Not quite sure how to explain it.  I don't have a sister, but if I did, shopping with them would be it.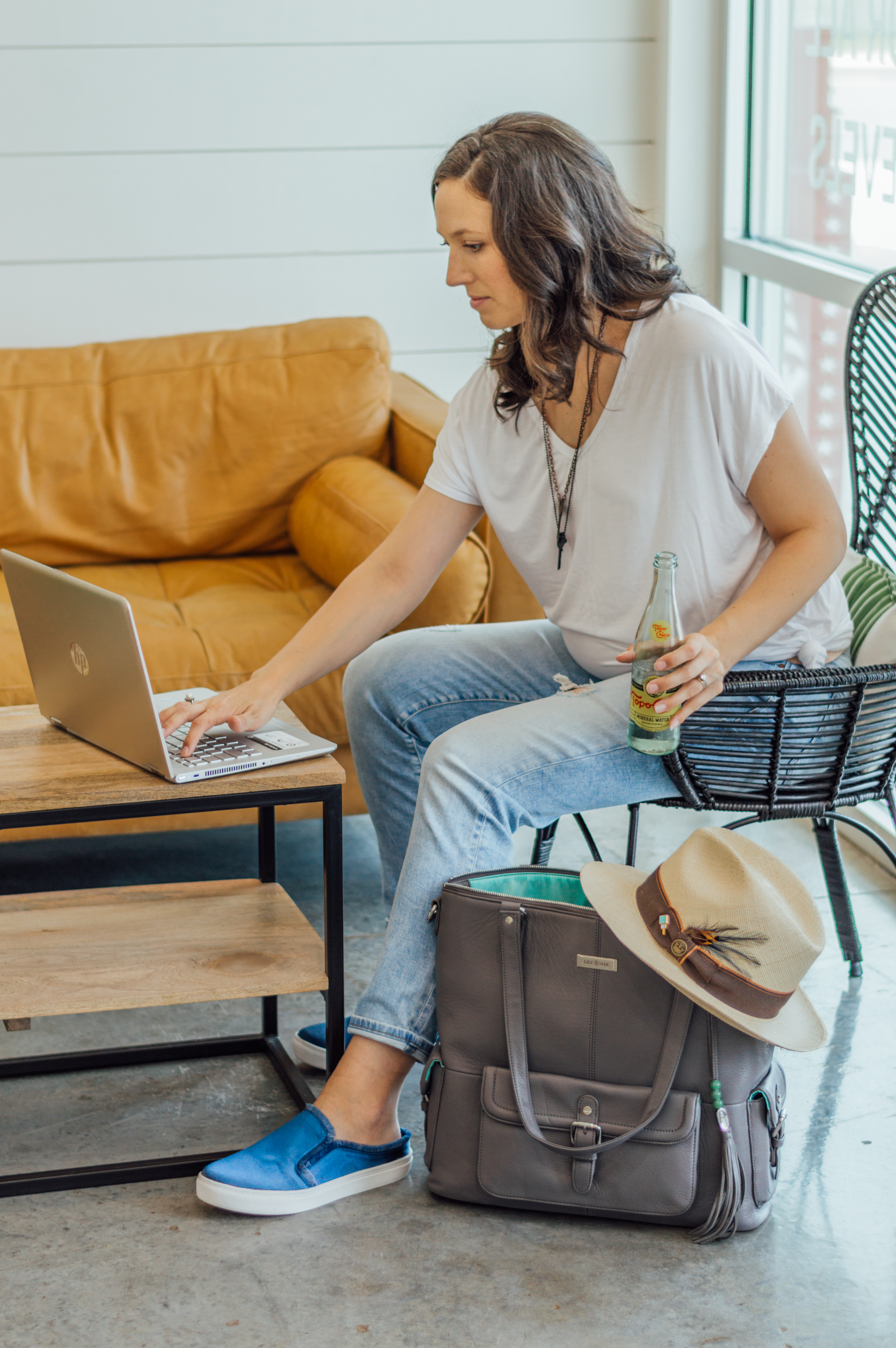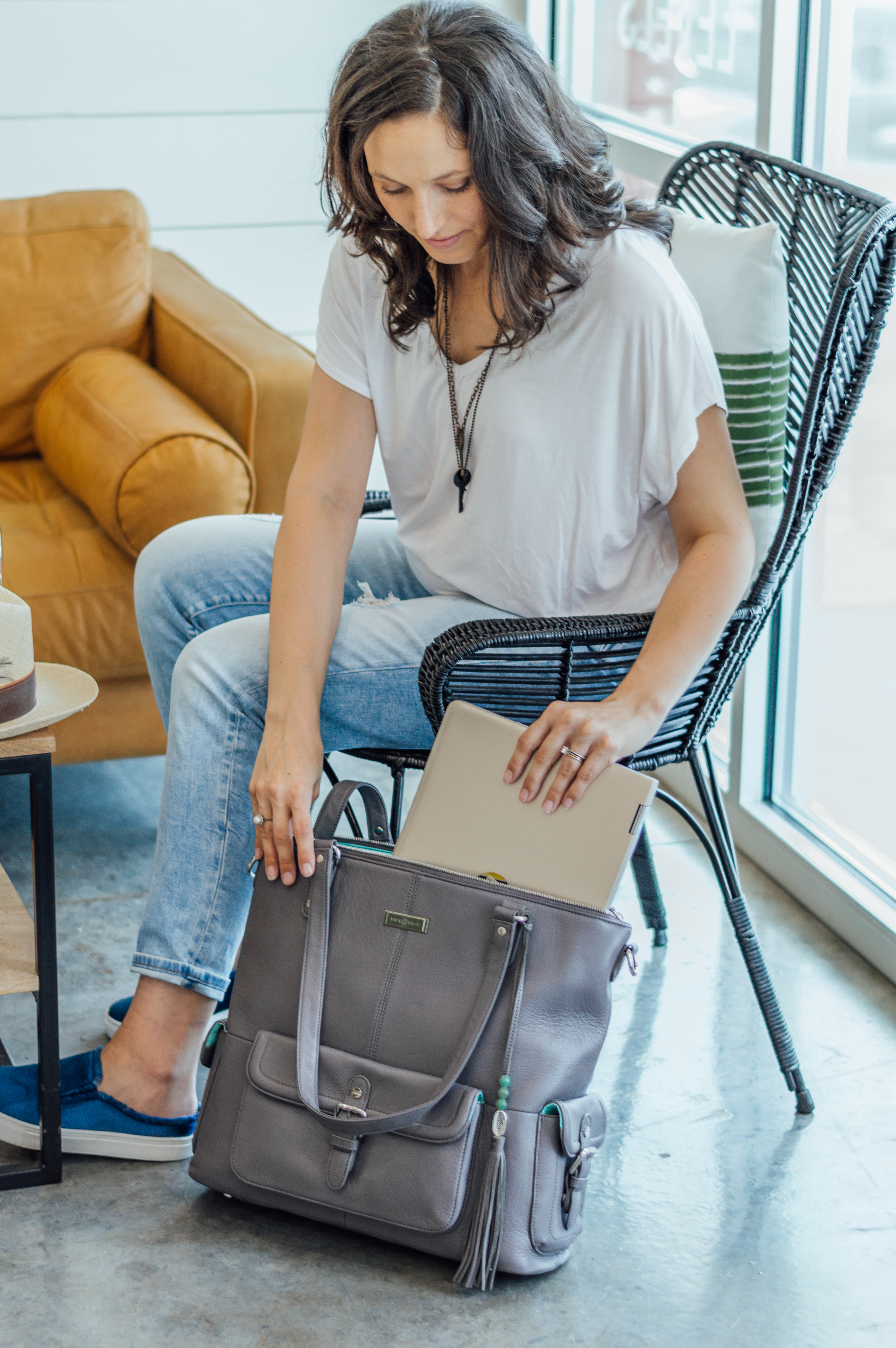 My experience:
atmosphere – Christian music playing; welcoming smile with a sincere greeting
honest – not just trying to sell you something
helpful – they found more dresses to carry in the store that fit my height
caring – they actually care how you feel and fit in the clothes
relax – NO pressure to buy
custom – you can get items tailored
accessories – sunglasses, candles, hats, jewelry, beach towels, etc.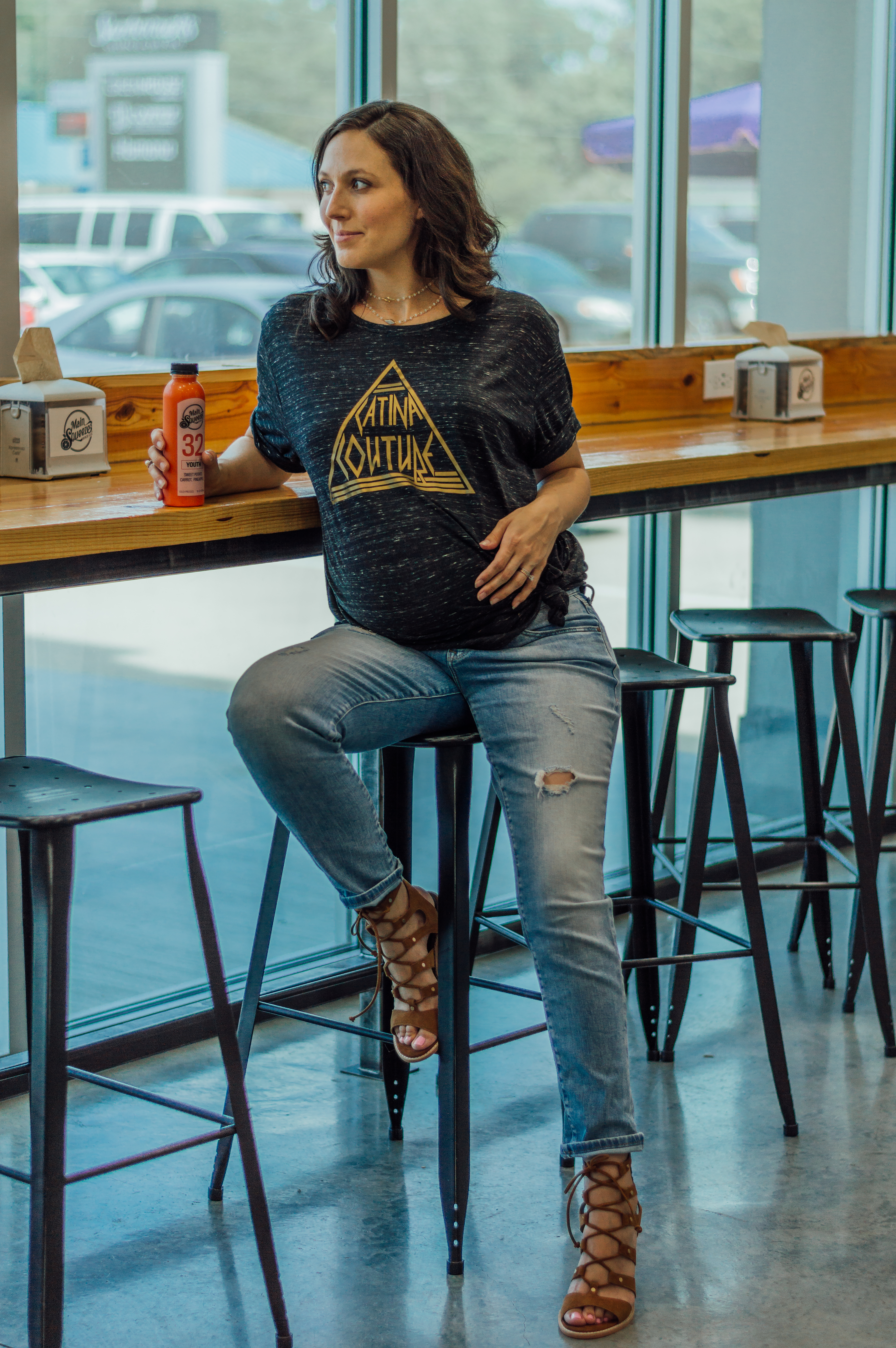 Let's Get Real
I recently saw a mom friend of mine get discouraged about what size she is currently wearing.
Ladies, let's give ourselves a break on a what letter is typed on our tag.
I want you to know my measurements and sizes.  Knowing what size I am may help you find your size.

Bust: 39″  Belly/Waist: 41″  Hips/Backside: 41″

Know that most of the NON-maternity items are my normal size.  Pre-pregnancy: wore a size small/medium top; 6-8 bottoms and 140lbs. Almost 30 weeks now, and 165+ pounds (& counting) and wear mostly a medium top and small/medium maternity bottoms. WOW, that was hard to publish for the world to read!!!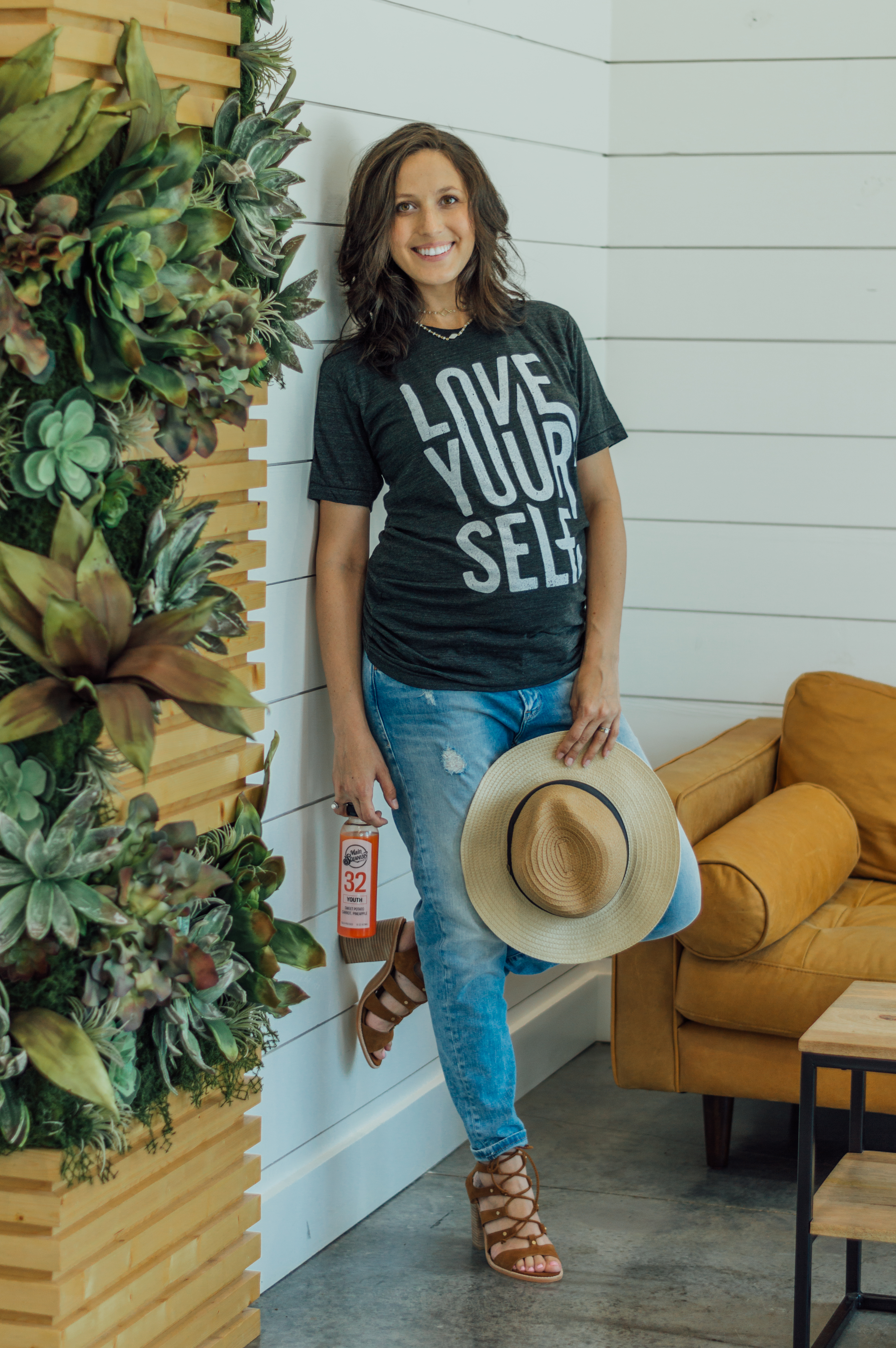 #shopLOCAL 
No need to leave town to shop and find good service and quality.  We are always sticking with what we are used to.  Get out there and don't be afraid to explore what shopping local means.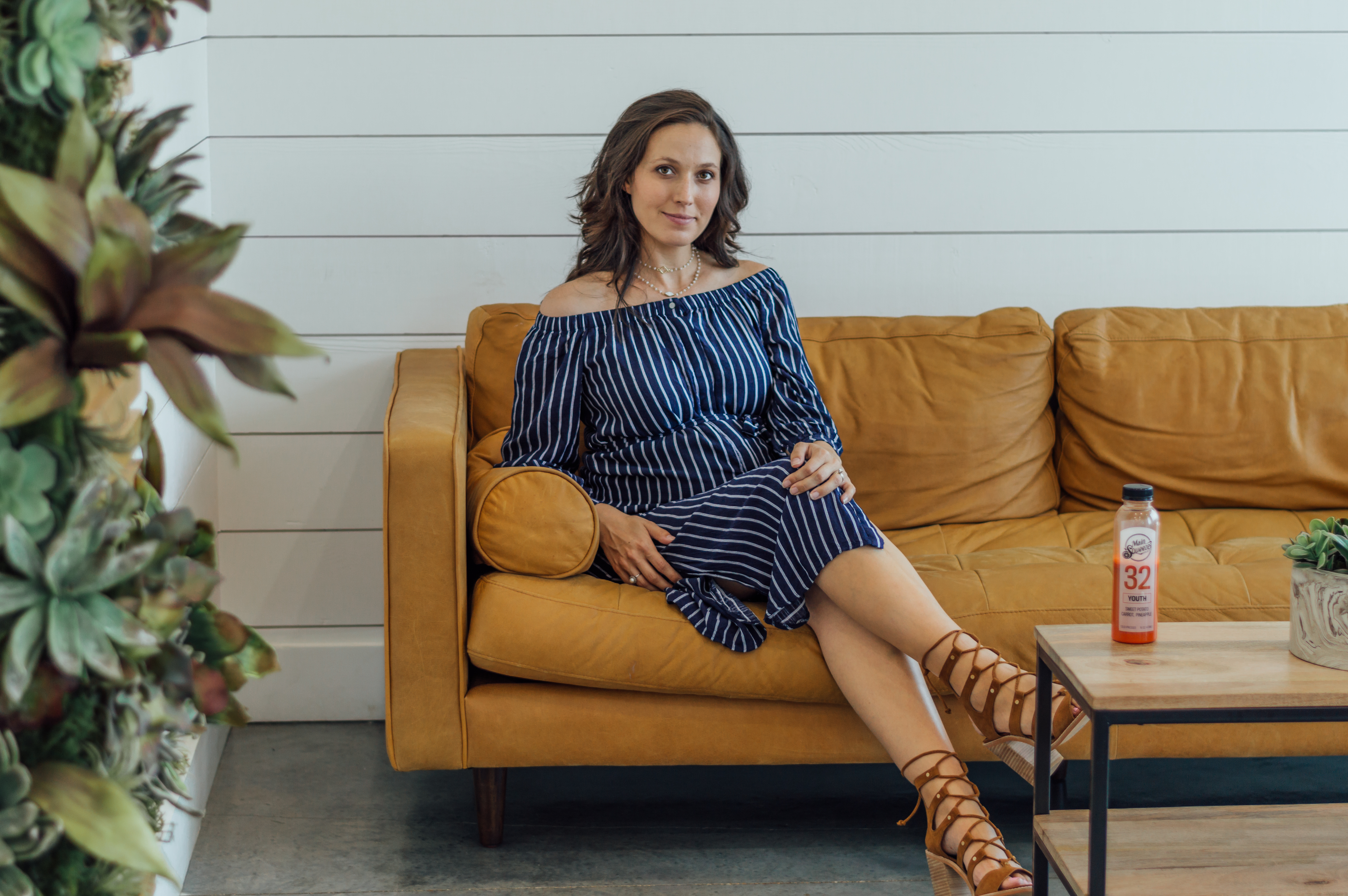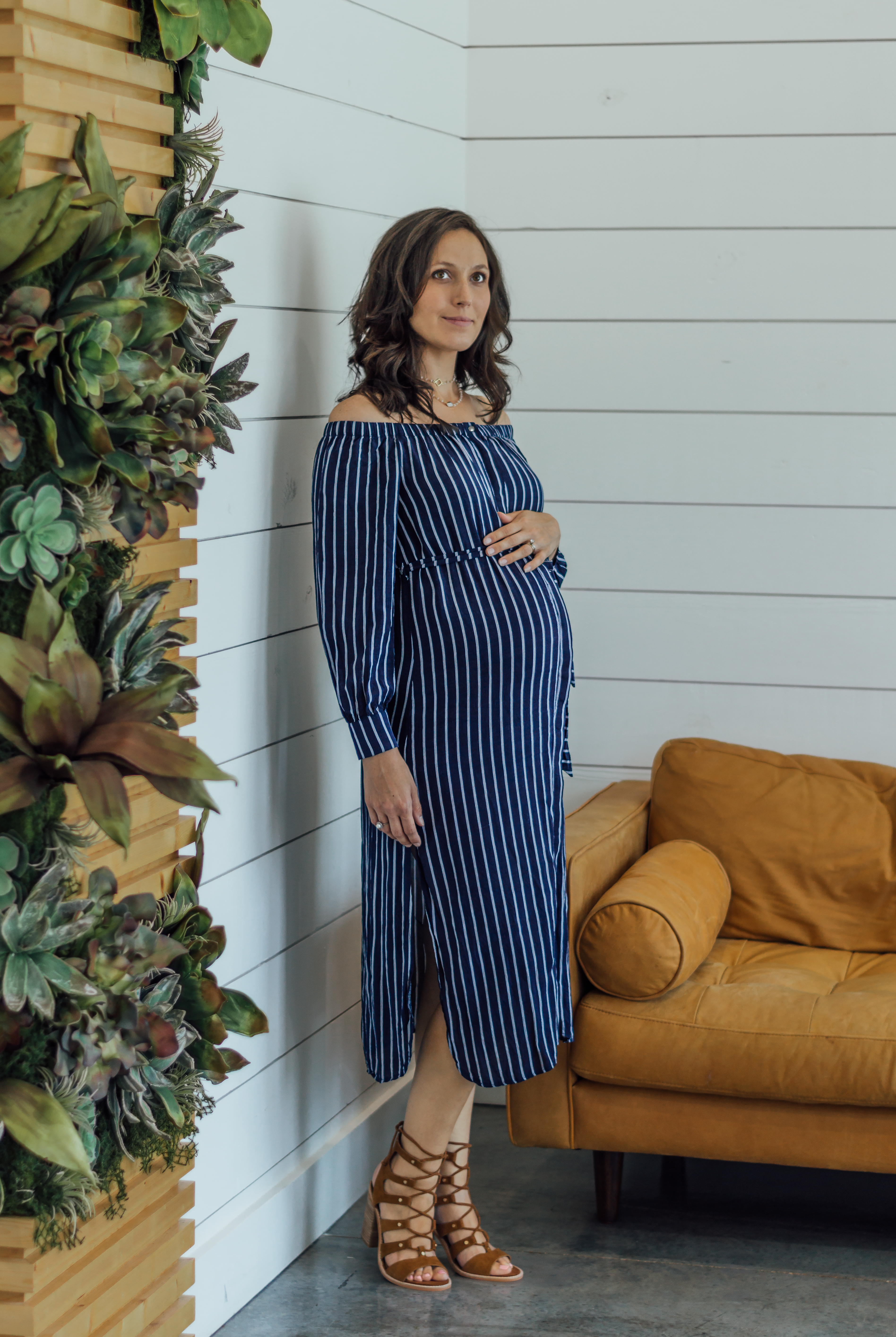 ---
Catina introduced me to her a few weeks back. Priscilla is a mom to a two and one year old.  She is amazing to say the least and has a way of knowing what I'm thinking, and vice versa.  Her passion about photography shines through when she is with you taking photos.  Not going to lie… there was a shot that had me standing in the middle of the drive thru of PJ's and Main Squeeze. I mean, how do you make a drive thru look good.  Well it worked out perfectly and the photos came out perfect.  She has a gift!  Thanks so much Priscilla!!!
Hats off to Kashia Spears.
Kashia is the owner of Bespoke Hat Co. located downtown Lake Charles inside Salon Lindsey.  She brought an assortment of hats and helped style each outfit.  Kashia's shop has all styles of hats, for ladies and gentlemen, and are authorized Goorin Bros dealers. They carry premium straw, fedoras, panama hats, baseball, floppies, and felts  Bespoke carries sizes in all hats for the "perfect fit." She can also customize hats with leather, suede, and feathers. The bands can be changed to make the hat your own.  Go check her out!  Mention "Enjoy The Chaos" and get 20% off.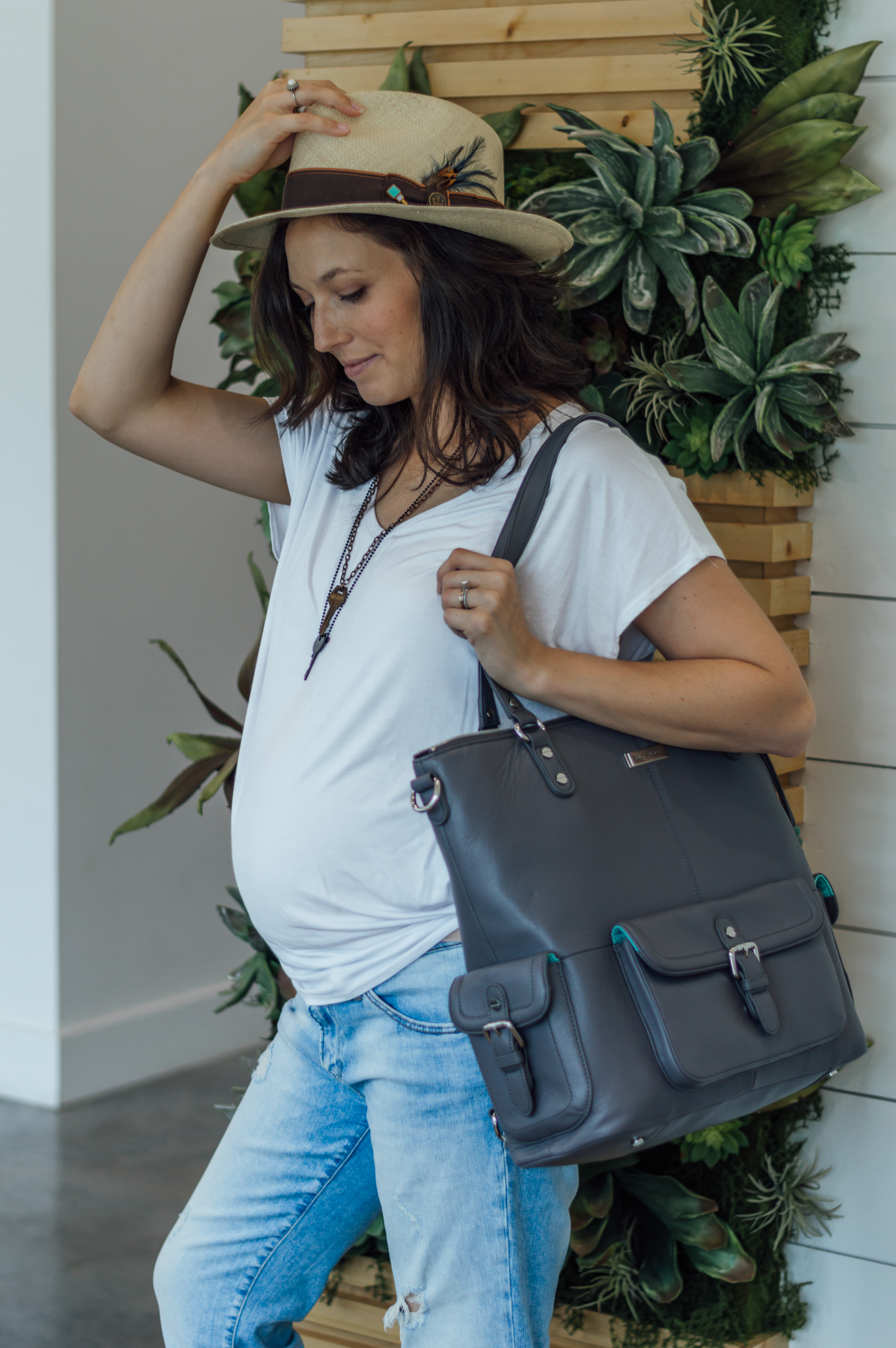 Outfit Details from Catina
Jeans: Mavi
Sunglasses: Diff Eyewear (Bella) – They are a great company to support!
Shoes (denim slides): Dirty Laundry
Shoes (strappy heels): Dolce Vita
Off Shoulder Shirt: Buddy Love – Medium
Poncho Floral Top: Smell the Roses – Small
Long Floral Kimono: Let Them Eat Cake – Small
Giveaway coming soon with Catina Couture!!!
Work Bag / Diaper Bag
Well if you have followed me long enough, you know I am a HUGE fan and supporter of Lily-Jade bags.  The grey Meggan bag is perfect for work and kids.  When I don't have the kids, I can take the organizer insert out and add my "work" essentials.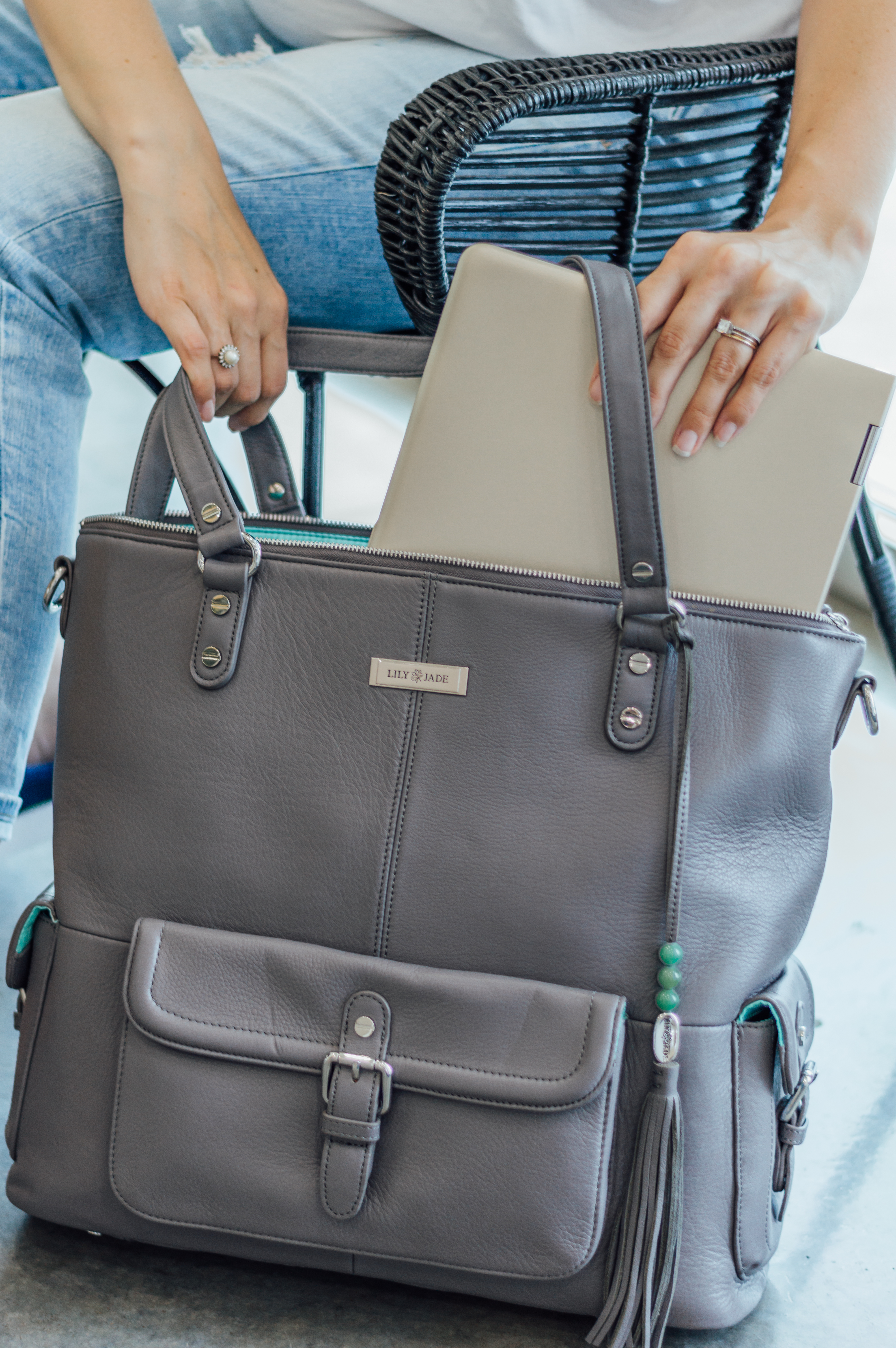 Pictures were taken at PJ's Coffee and Tea Co. & Main Squeeze.
Remember, I wouldn't recommend anything I didn't like or wouldn't use myself.  If you have any tips or questions for non-maternity options or anything mentioned above, comment below.
Enjoy Your Chaos
Bless your heart,
Chelse