Being that is our third child, I wasn't wanting the "normal" maternity photos.  Come to think of it, we have never had a "normal family" photoshoot.  We have chosen photographers that capture our real life moments and love what they produce.  It is usually the most unconventional photos that I love the most.  Where my hair is in my face, or the boys are making the strangest faces.  #REALlifestyle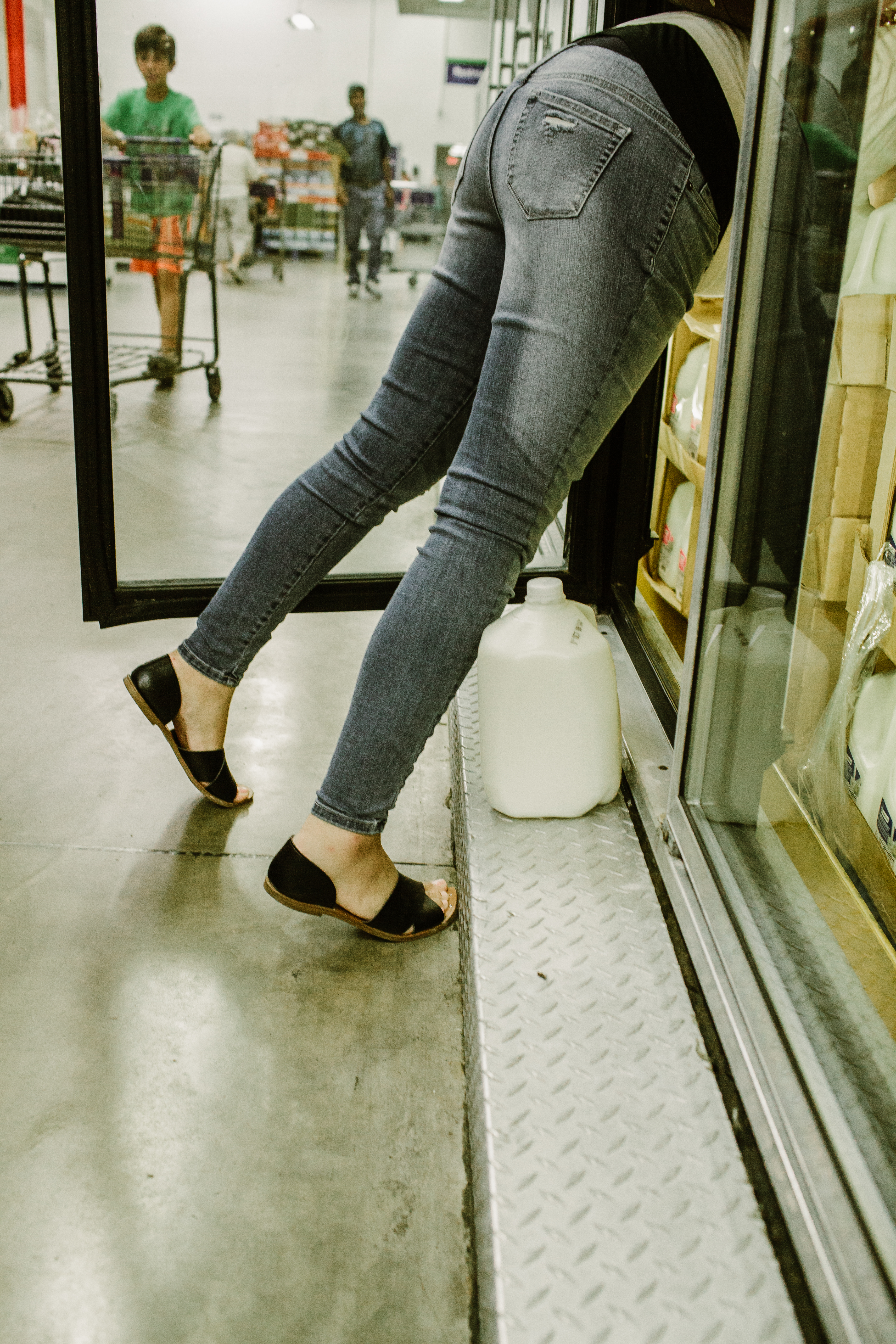 So where do I spend most of my time?
Sam's Club & Chick-Fil-A
That being said, we hired Brooke and Trace to follow us through Sam's Club, then lunch at Chick-Fil-A.  Why Sam's of all places?  Because that is where I spend the majority of my time and money. …STOP… Go buy stock in diapers, Belvita crackers "breakfast cookies," and Honey Nut Cheerios!  We always get looks when we pile everything into our limo of a buggy.  You know the buggy I'm talking about.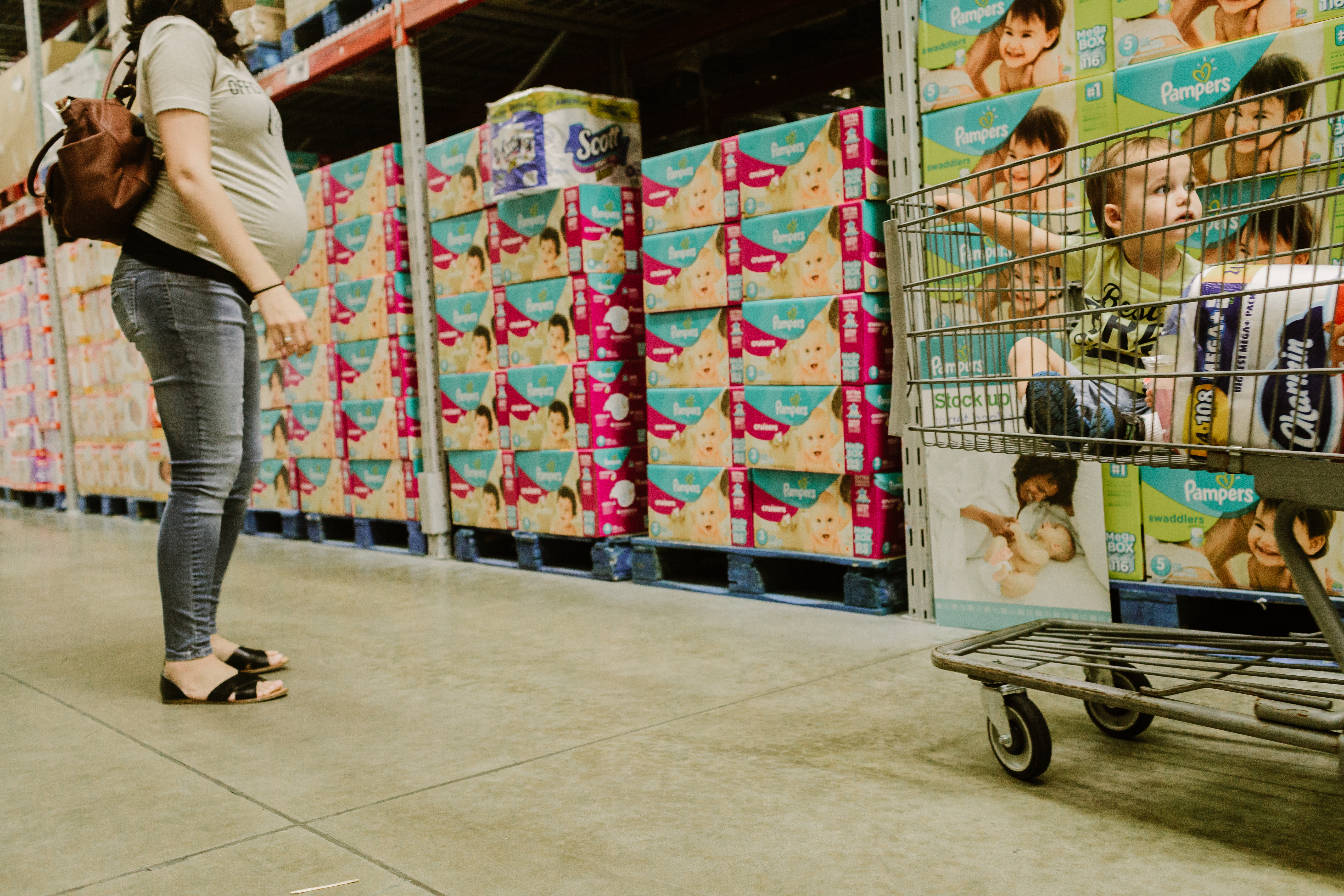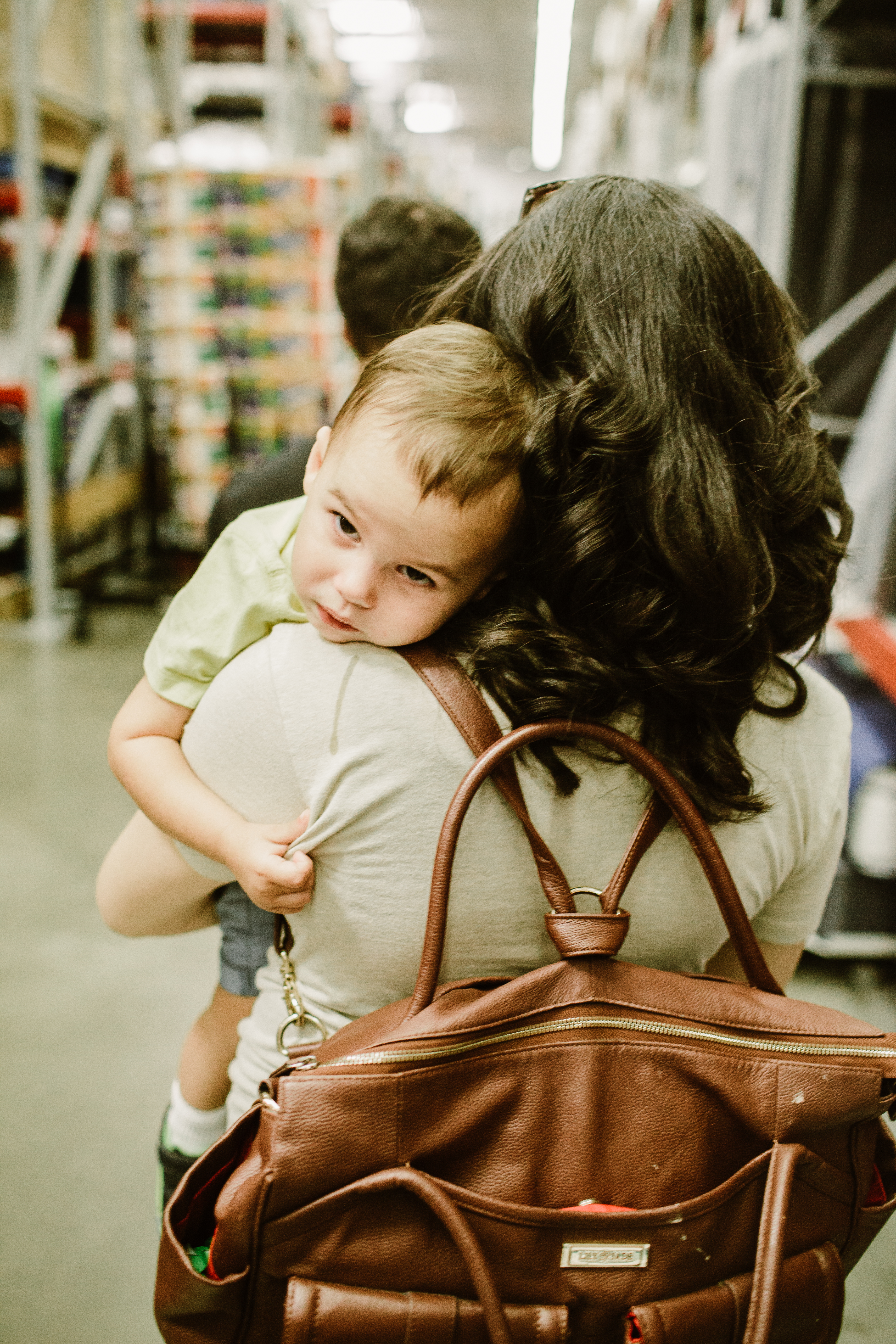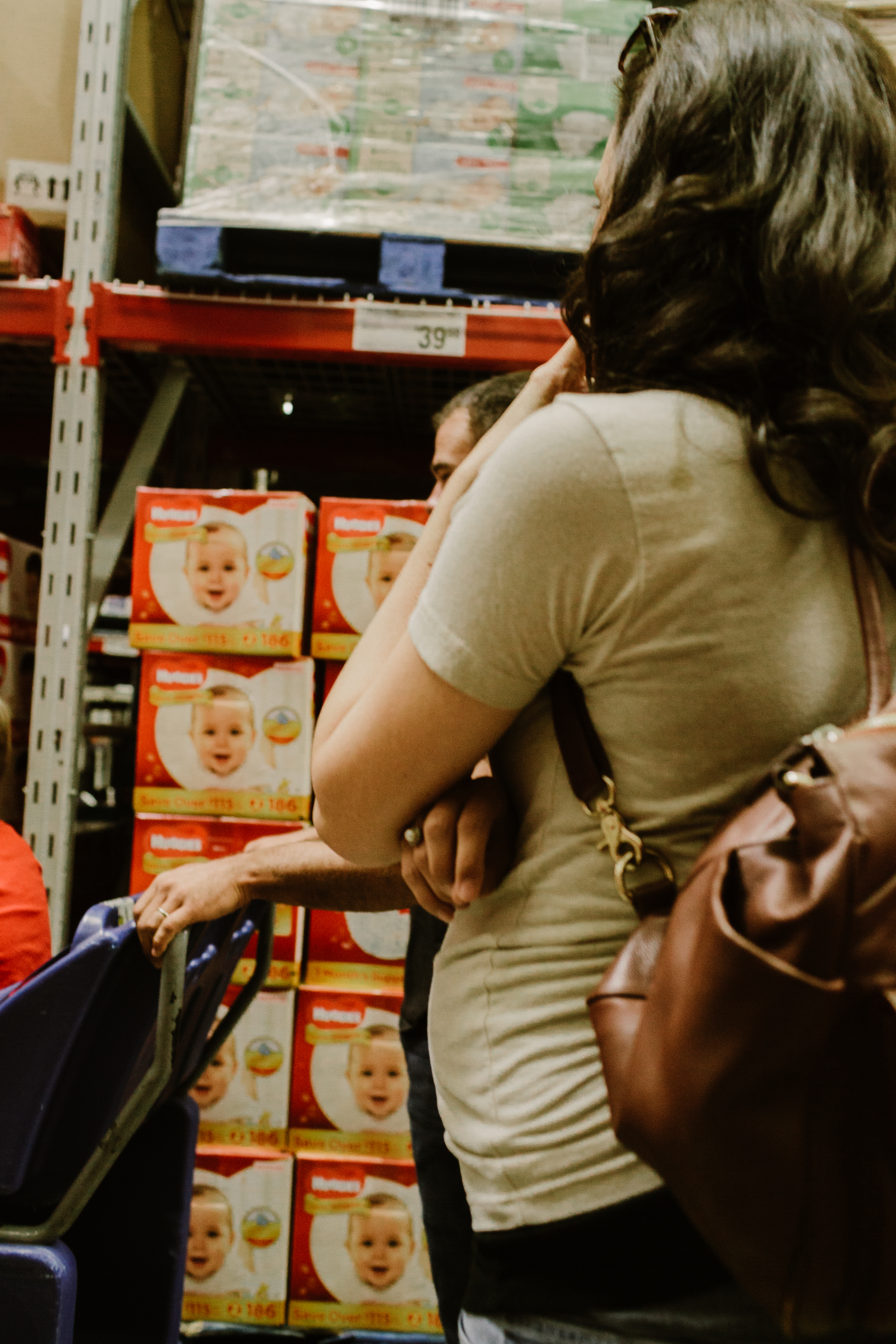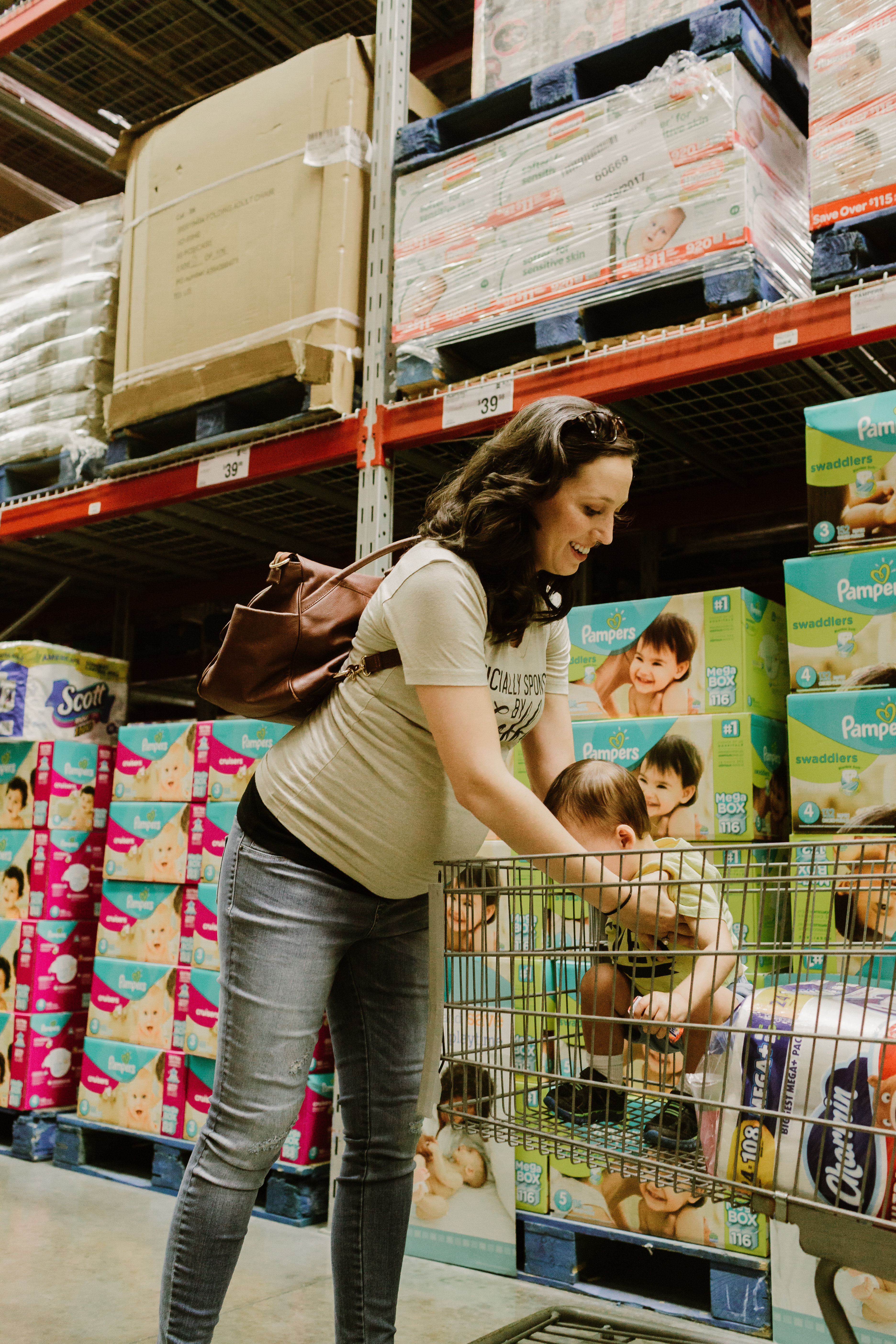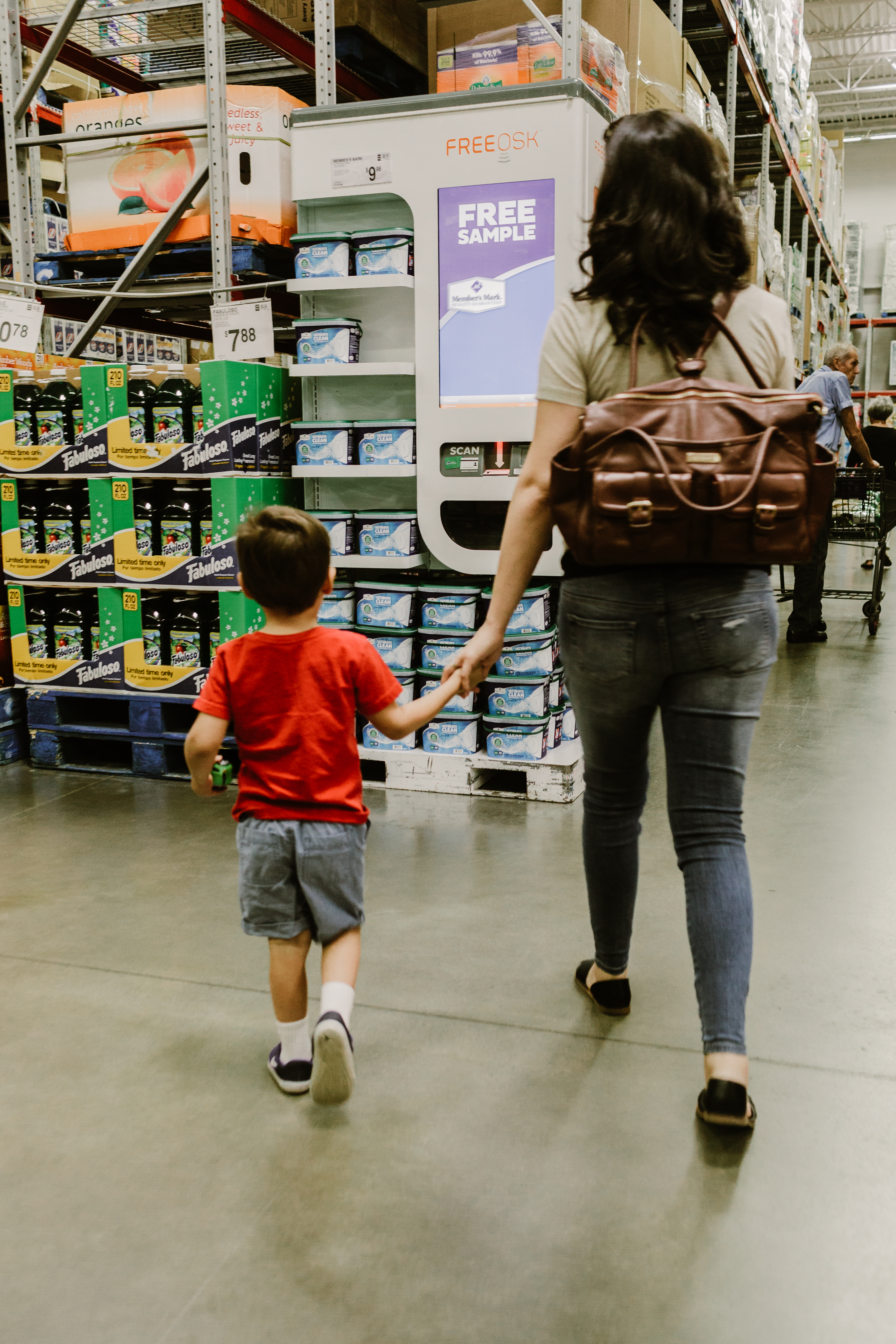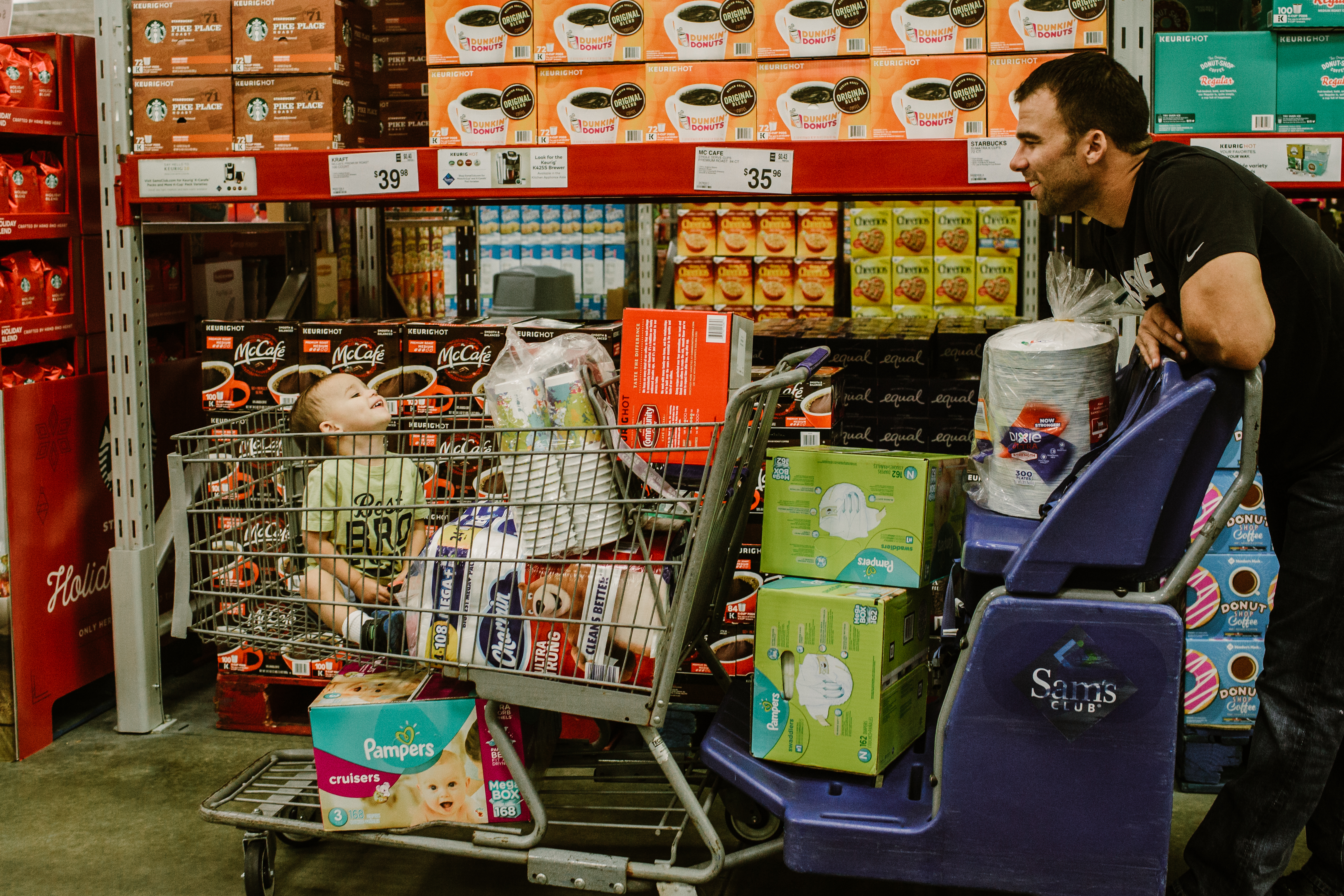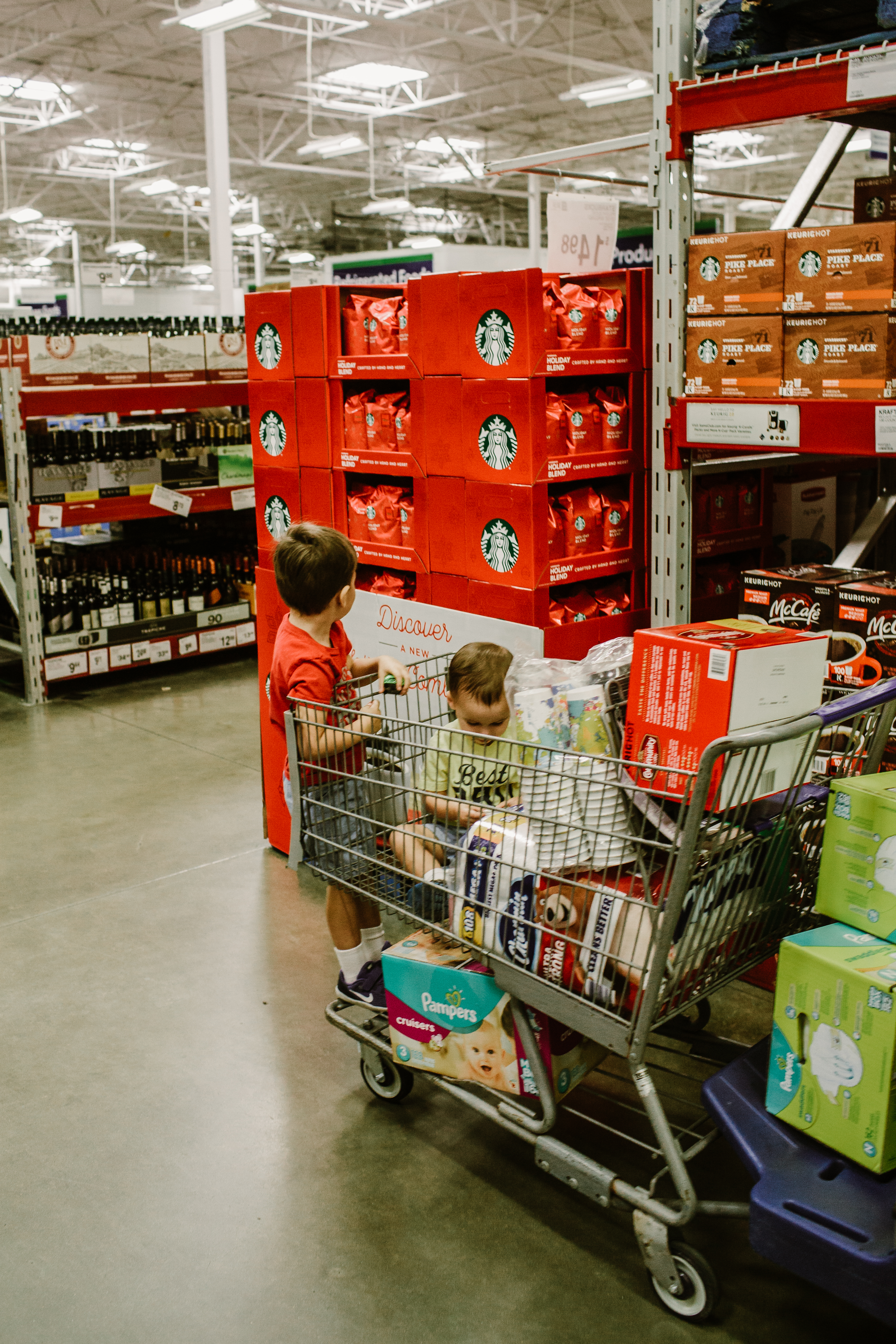 How I envisioned myself walking/waddling through Sam's with both boys strapped in looked totally different in our photos.  Well first of all my hair was still curled from, 3 days prior, so I did have somewhat decent hair.  Dry shampoo to the rescue!  Also, Dustin came with us and he pushed the cart.  That cut back on the huffing and puffing I usually do.  There were no "staged" photos, just us shopping while Brooke and Trace followed us.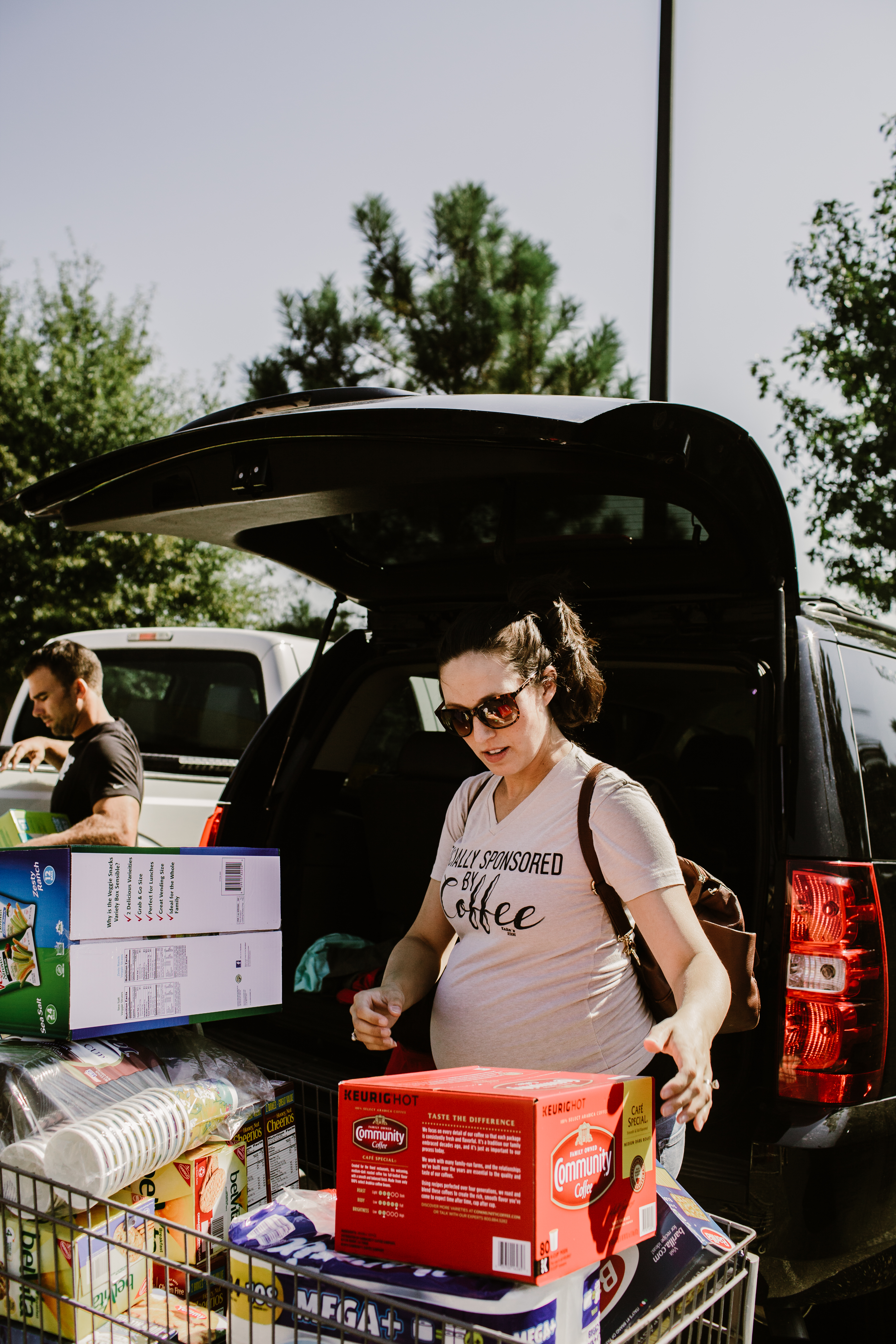 Some say I'm crazy taking my boys to Sam's with me. Yes, it is not ideal and I don't always take them with me.  Well, here are 10 reasons why I like them to come.
Maddox runs to the "limo" buggies and inspects them to make sure the straps are good.
Maddox is in charge of my Sam's card.  You'd be surprised to know he has never lost it.
The boys enjoy scanning my card for the product sample machine.
They want all the food samples and love the attention from the older ladies passing them out.
We stop to read books and then put them right back.  It's like a library!! ha ha ha
We sprint past all the fun outdoor stuff, because I don't know how much longer I can hold out on that ginormous swing set. I mean really. Doesn't that look like fun.  Although, I have boys and only envision 13 trips to the hospital in my future.  Why do boys like to jump off of things?
They help unload the cart on the belt.
Maddox is in charge of the receipt.
Get a highlighter smiley face from the ladies checking the receipt.
Maddox sits on the back of the car and "helps" me unload.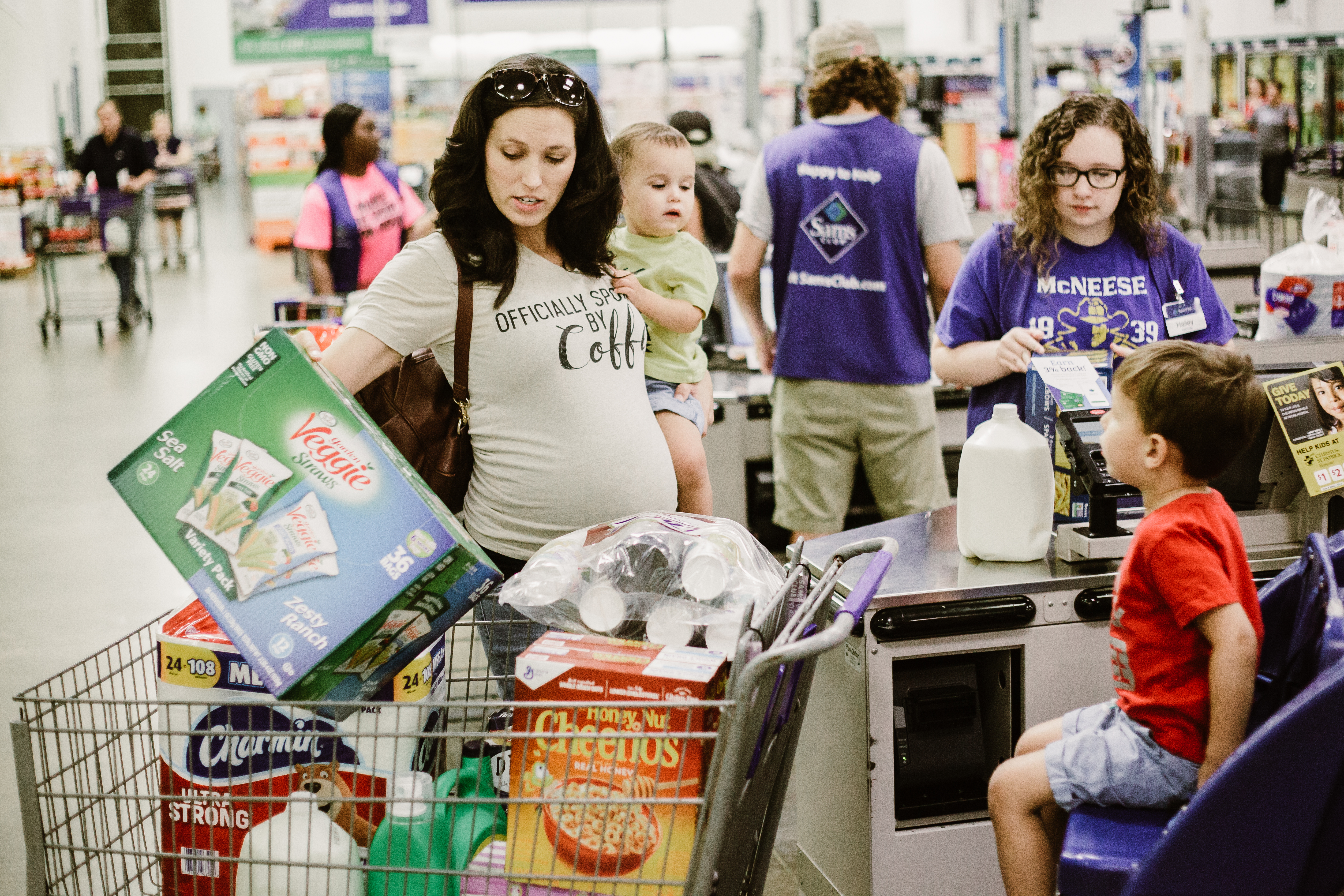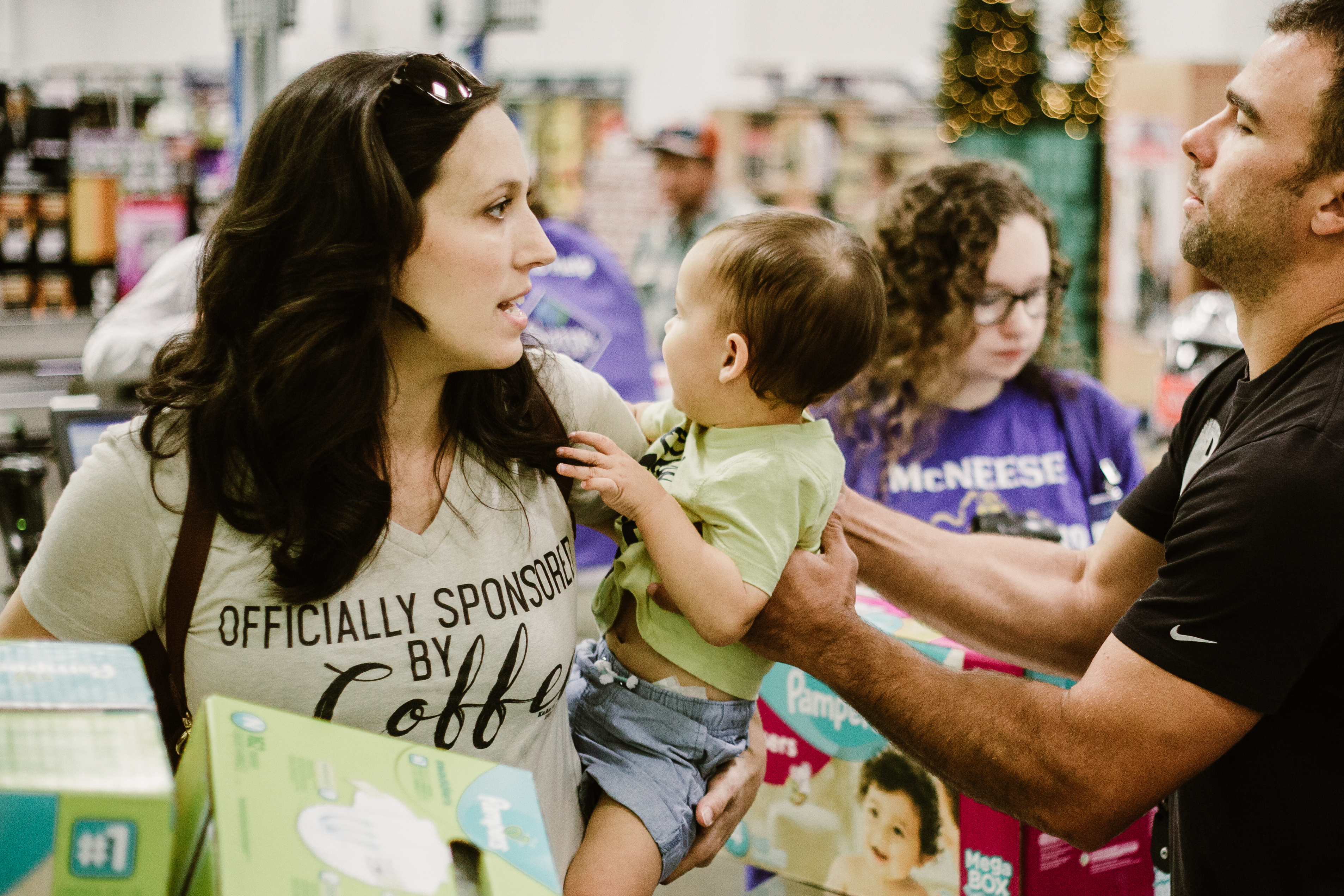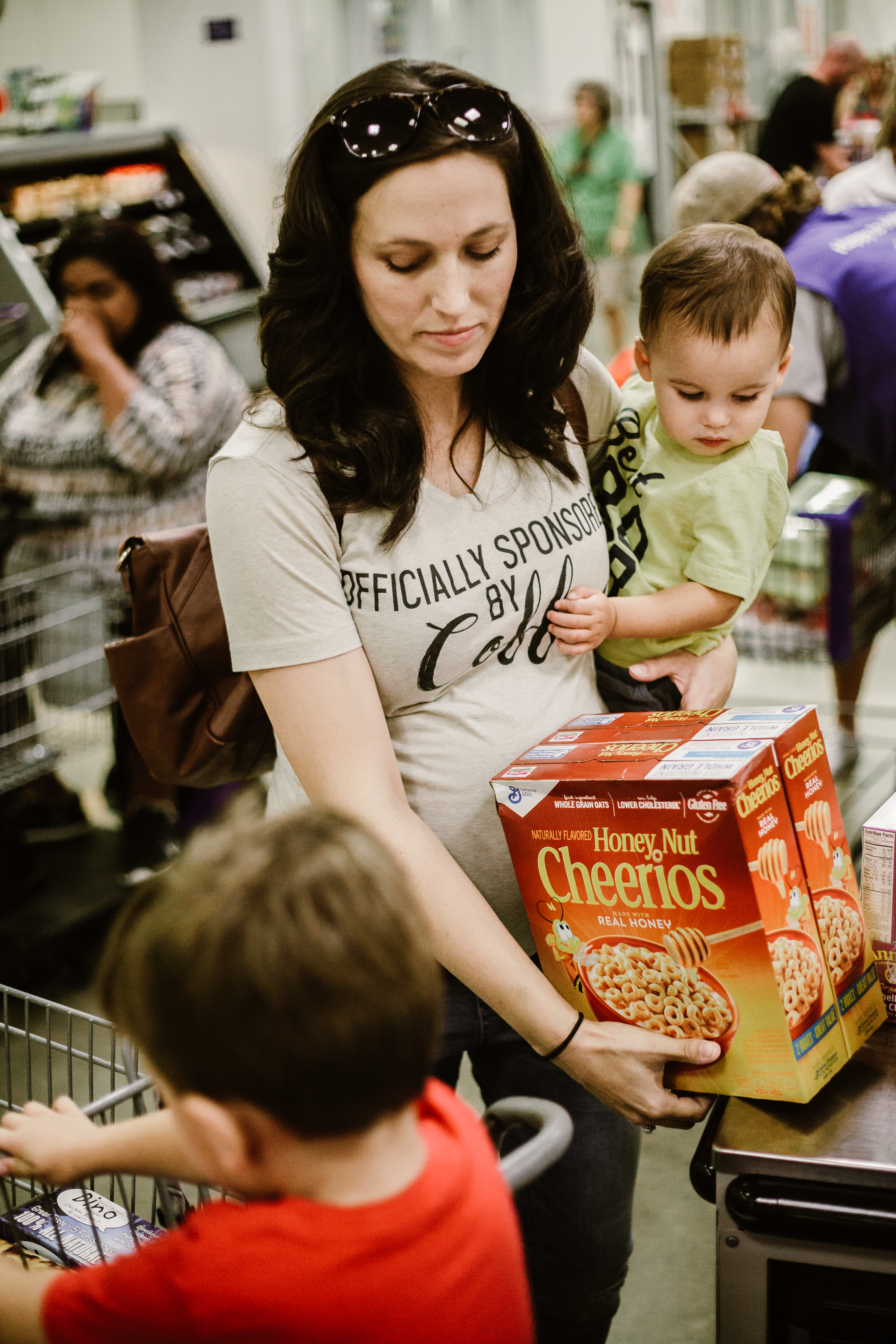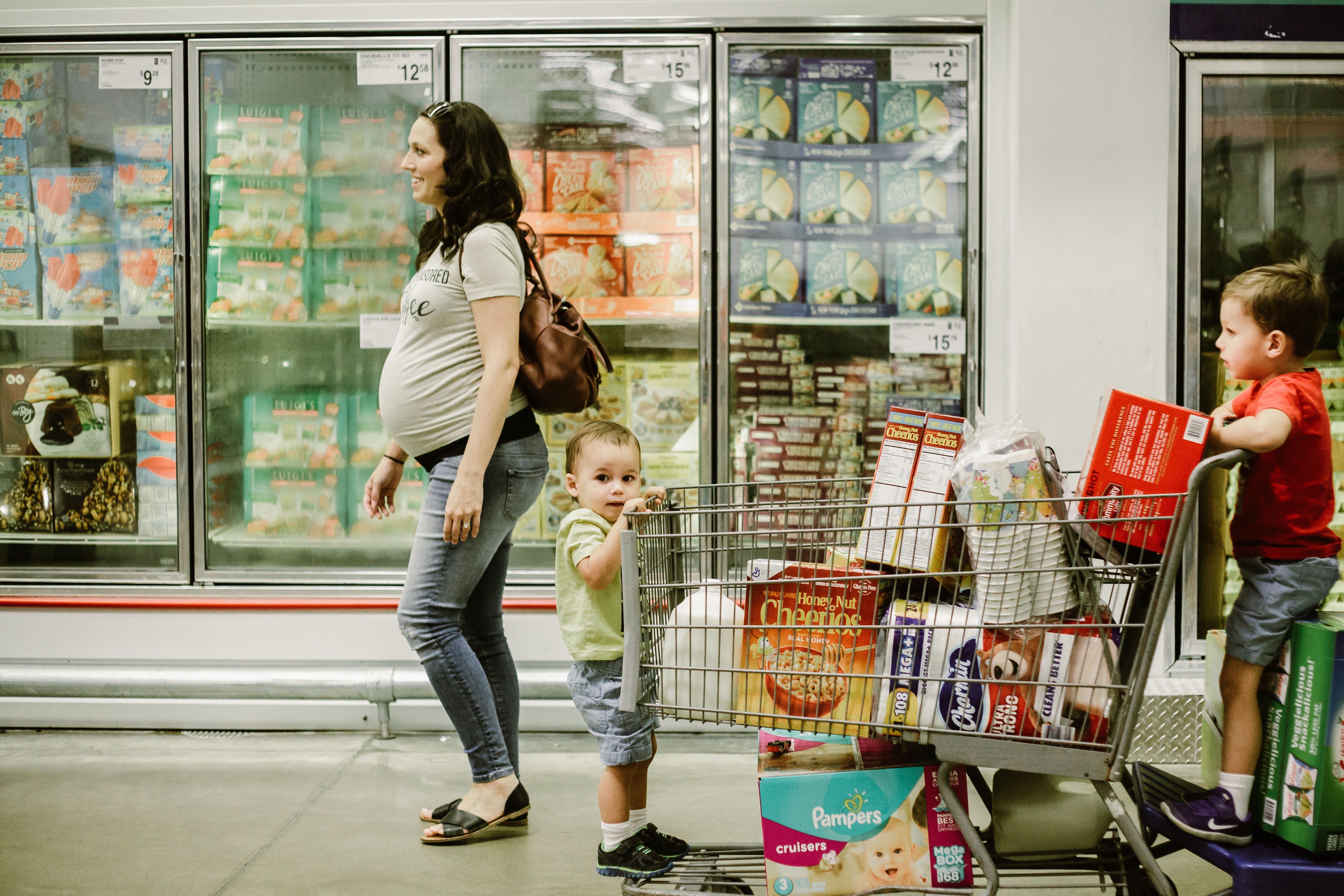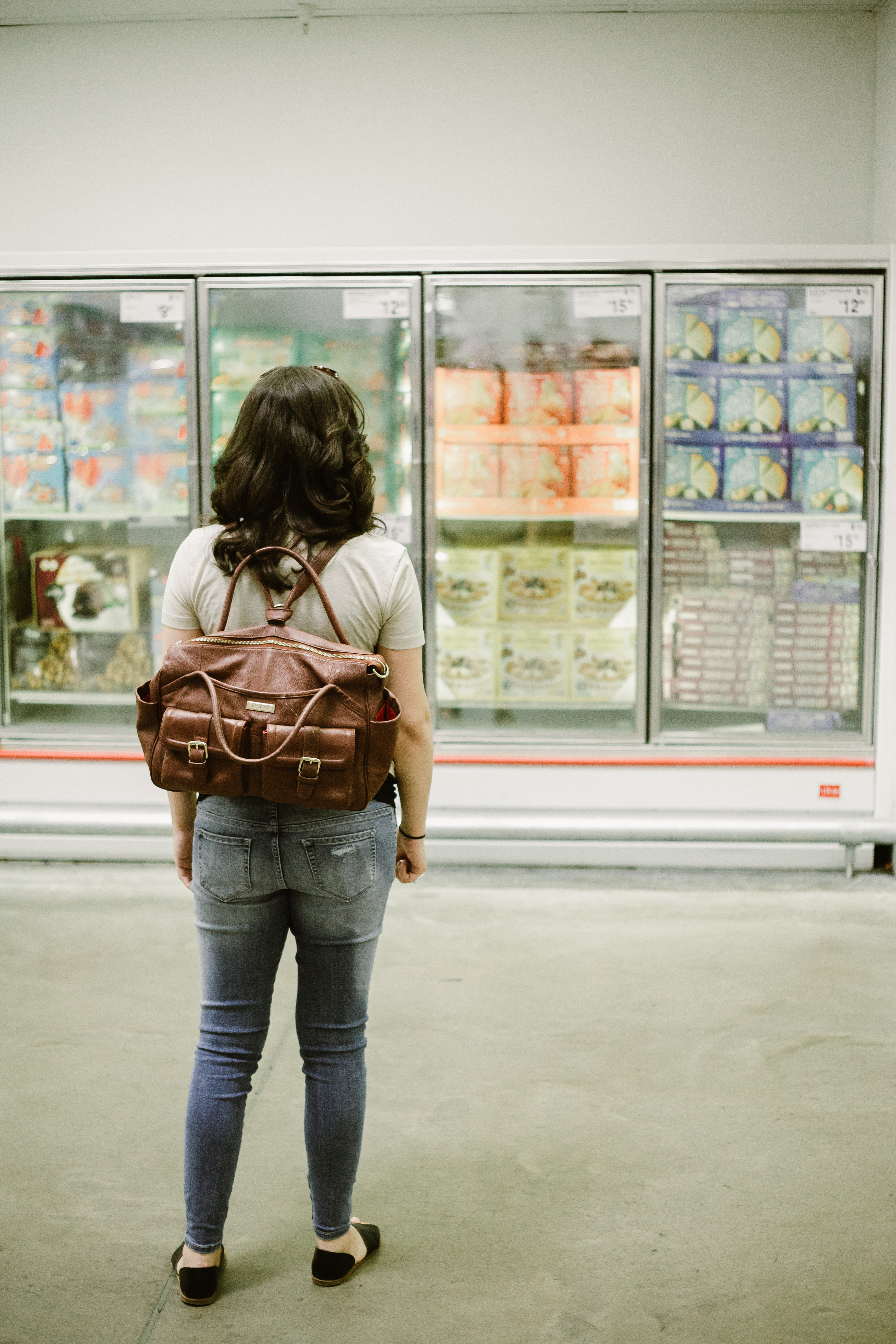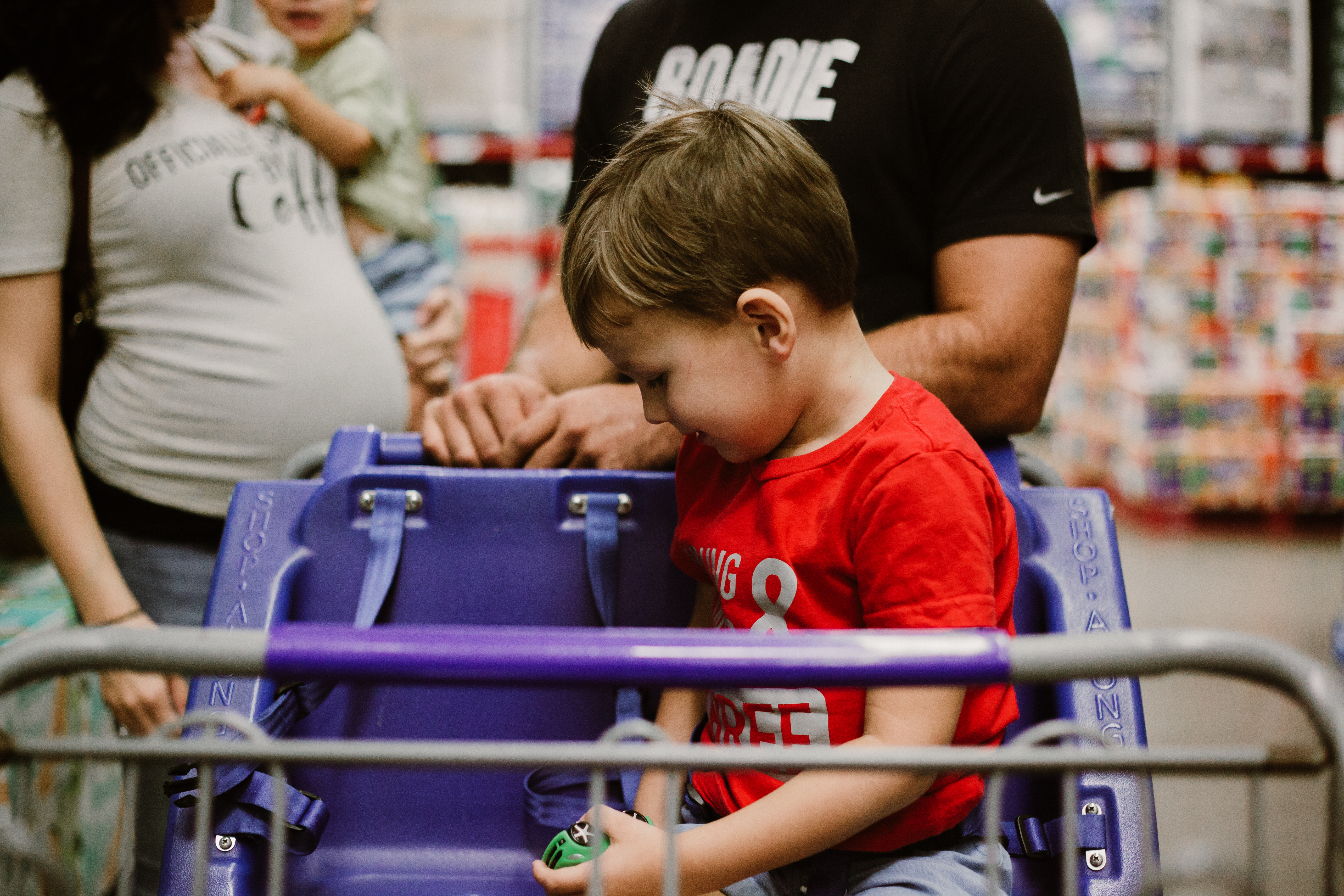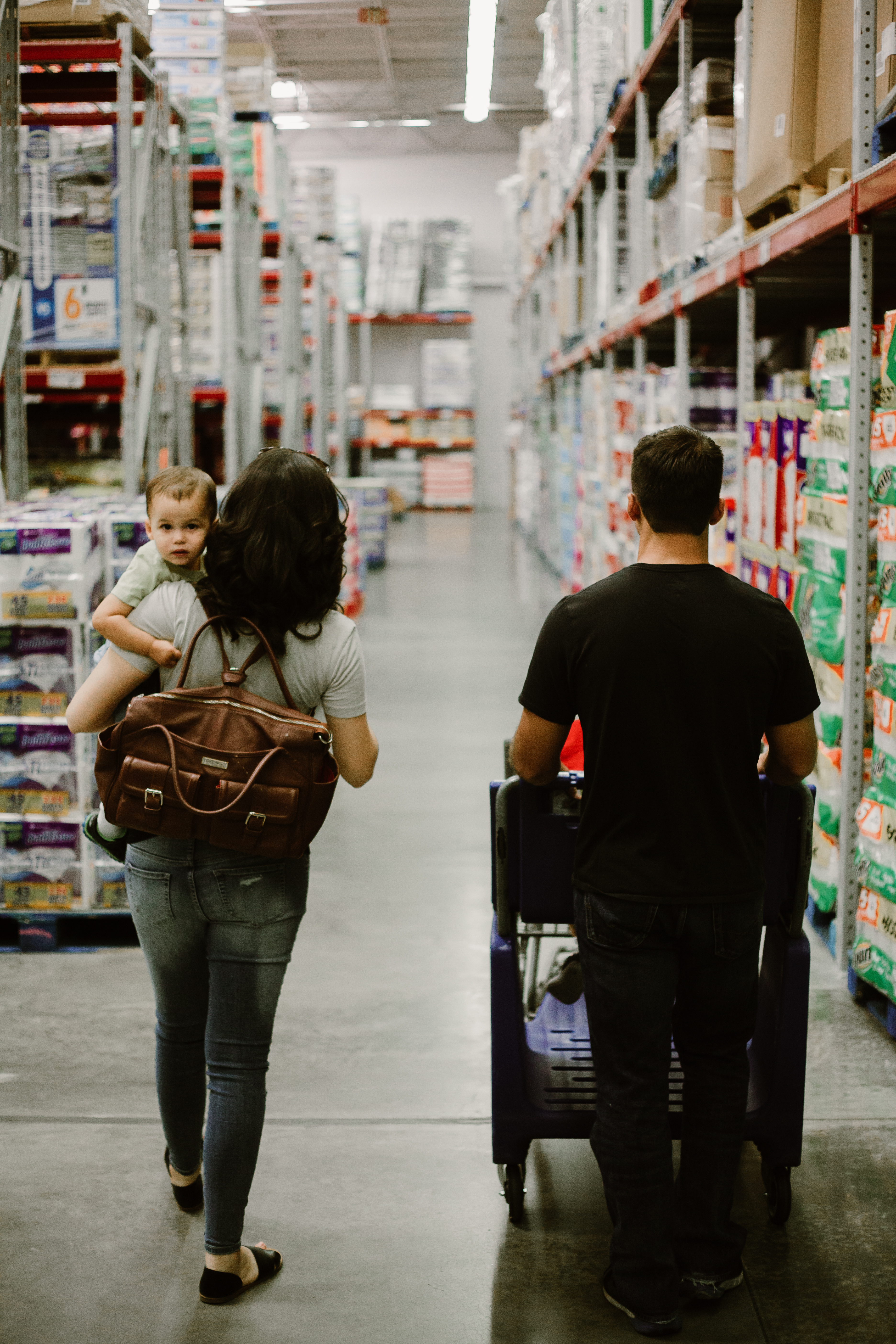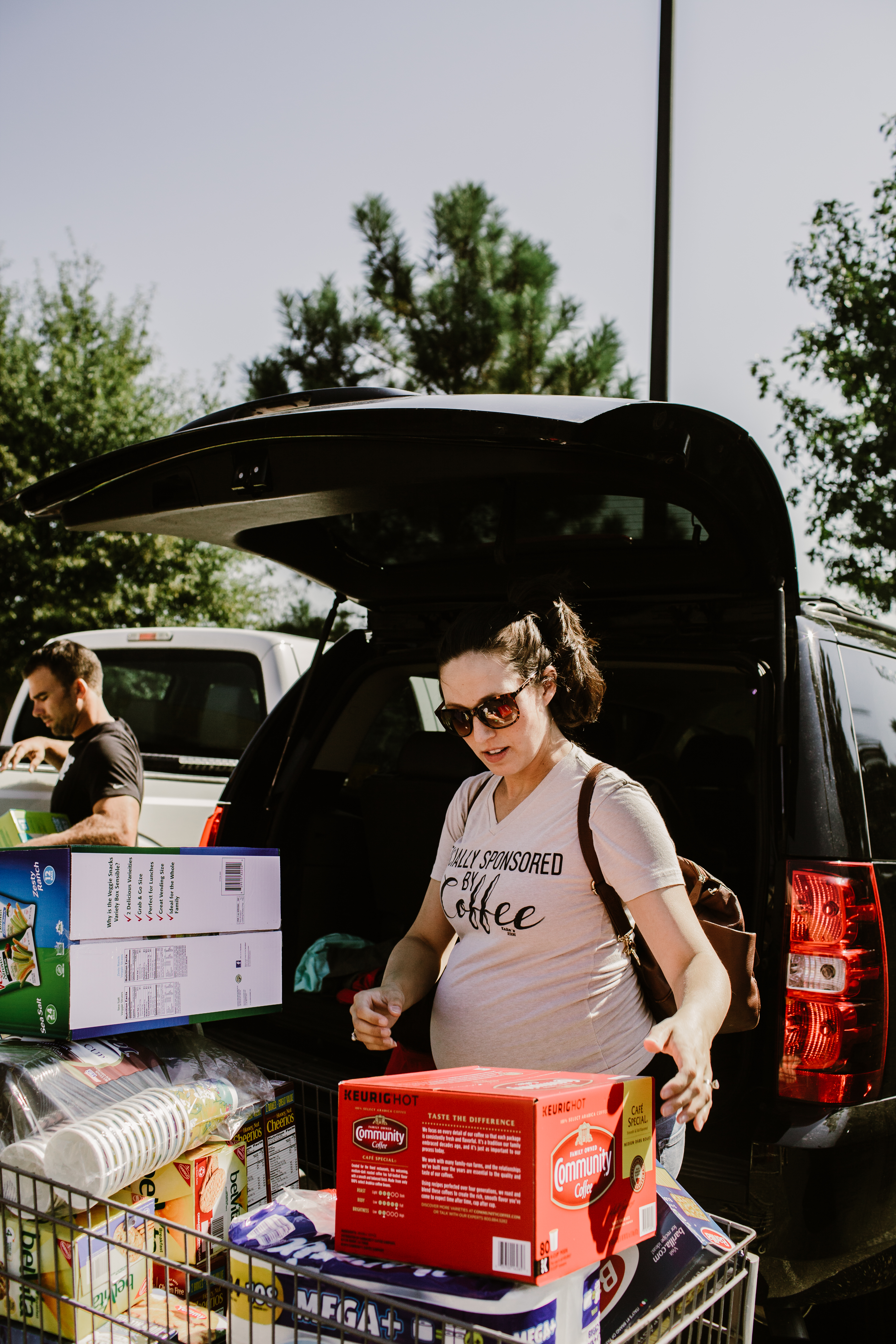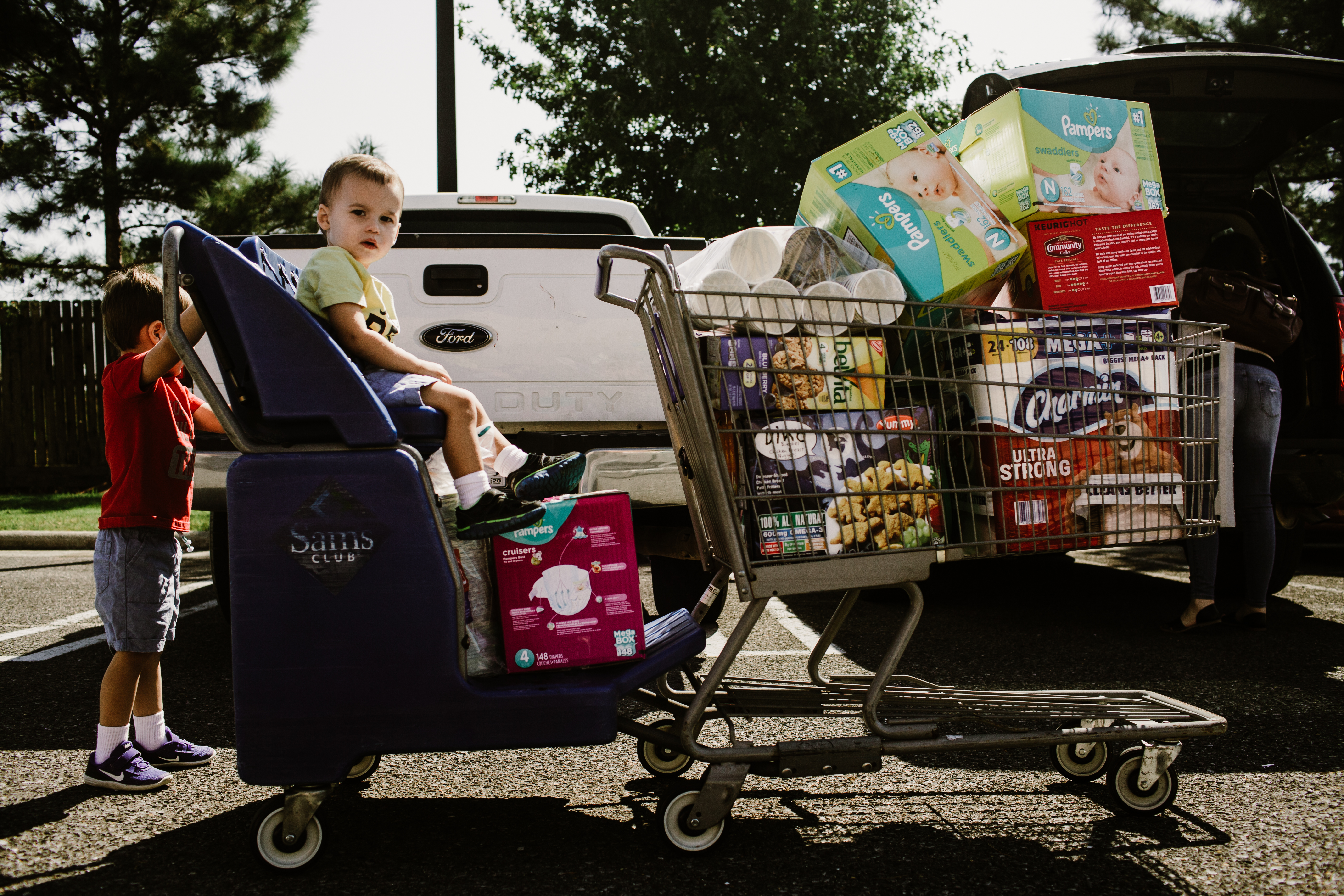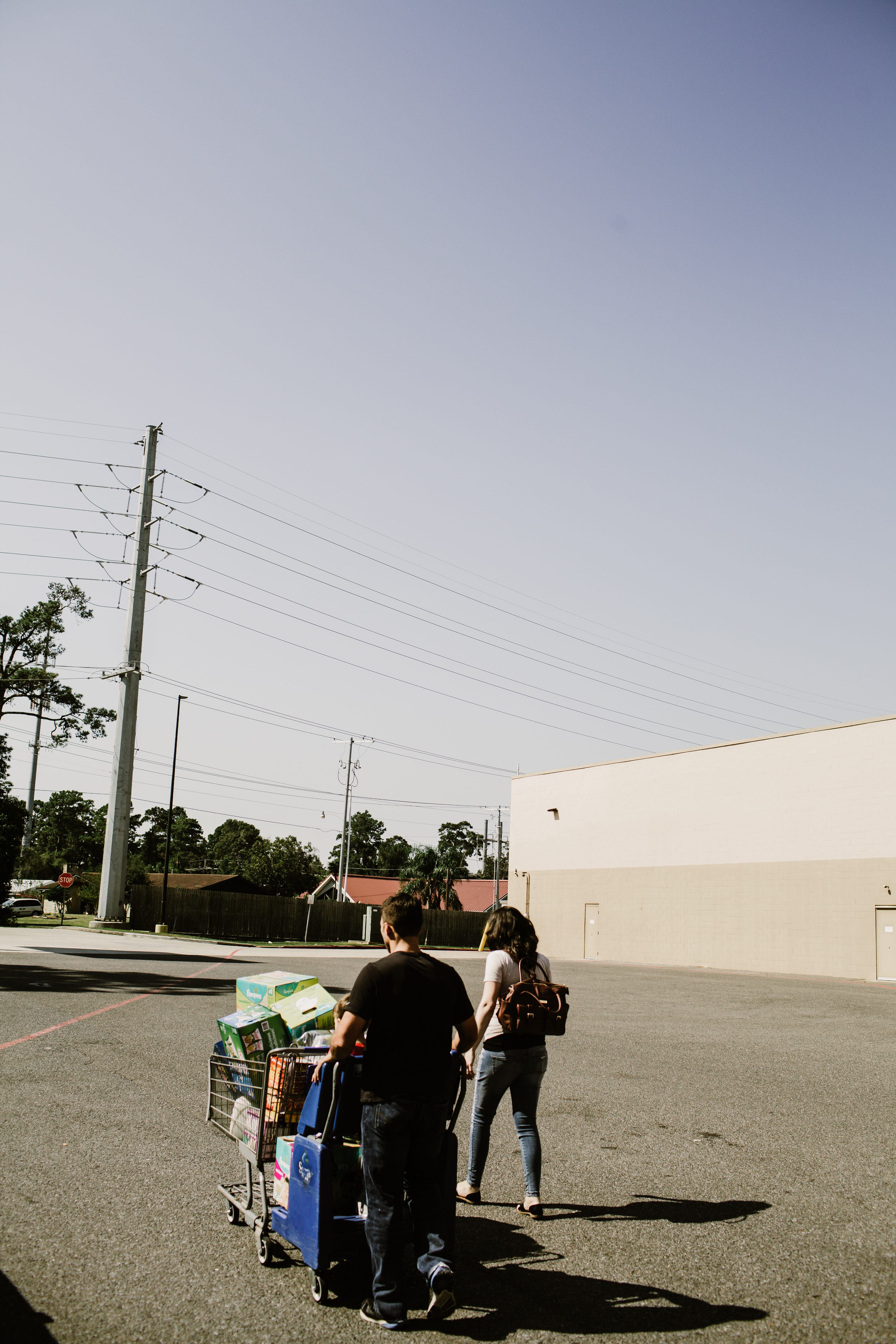 Momma: "Maddox, why do you like to come to Sam's with Momma?"
Maddox: "Because, I like to get breakfast cookies!"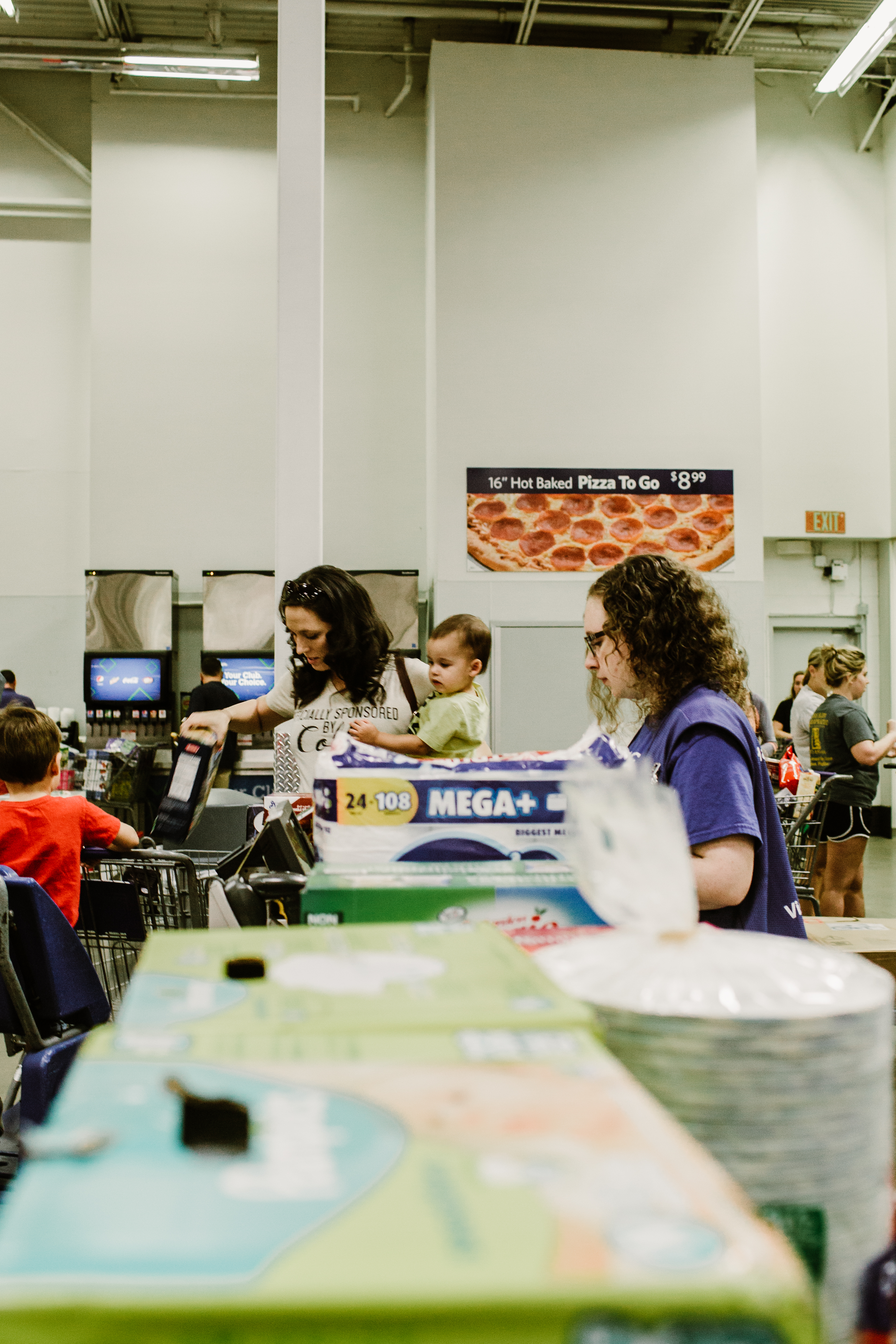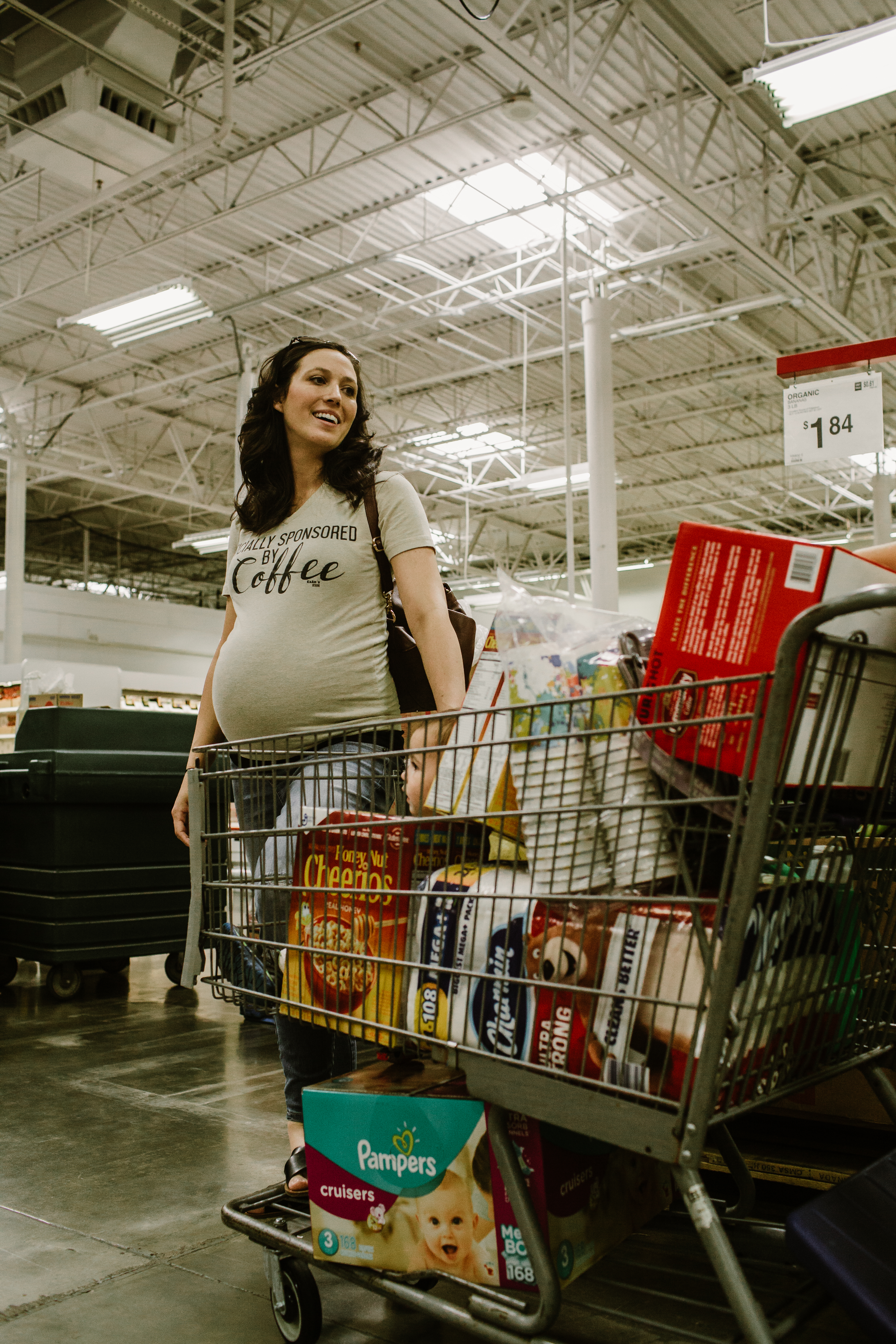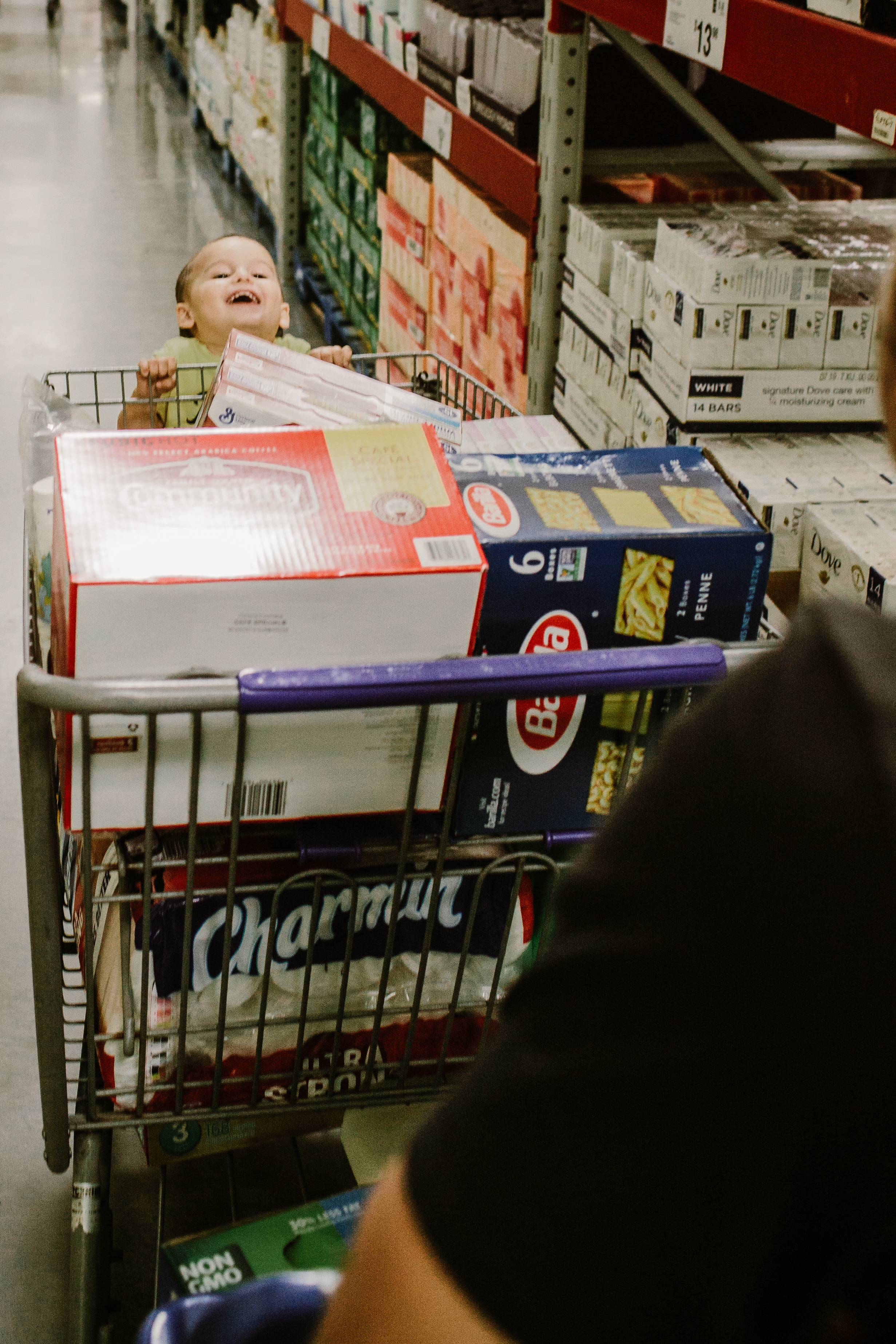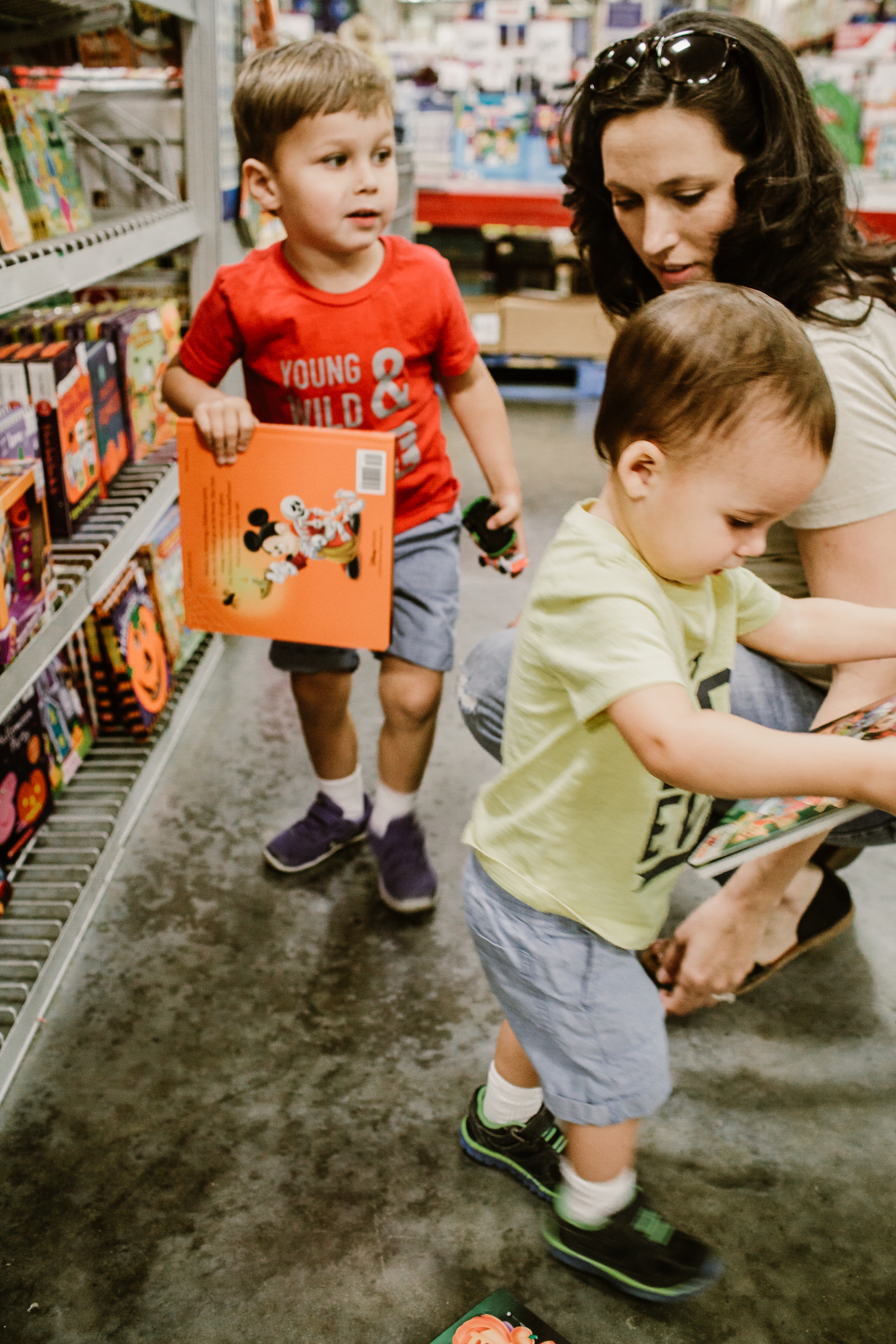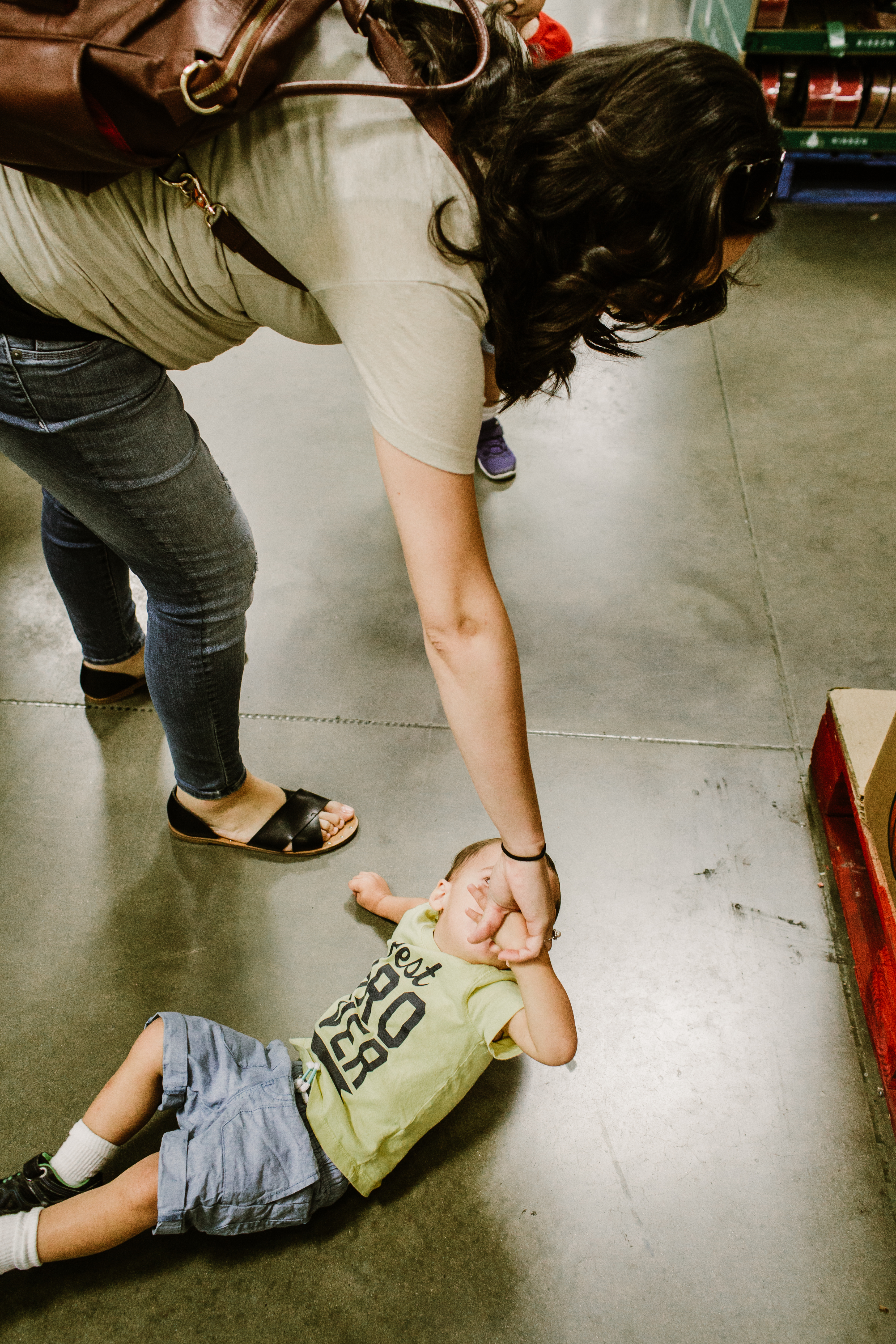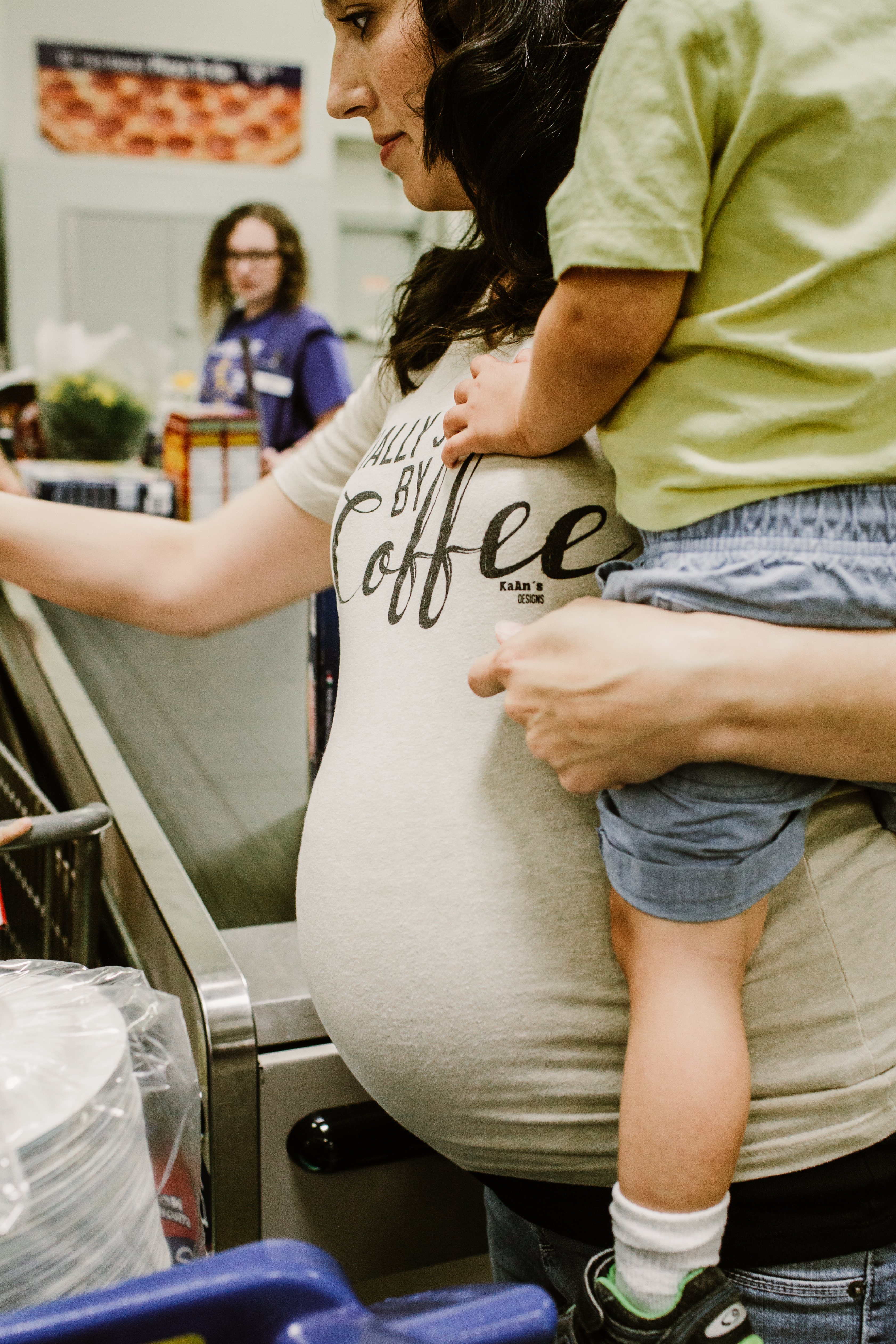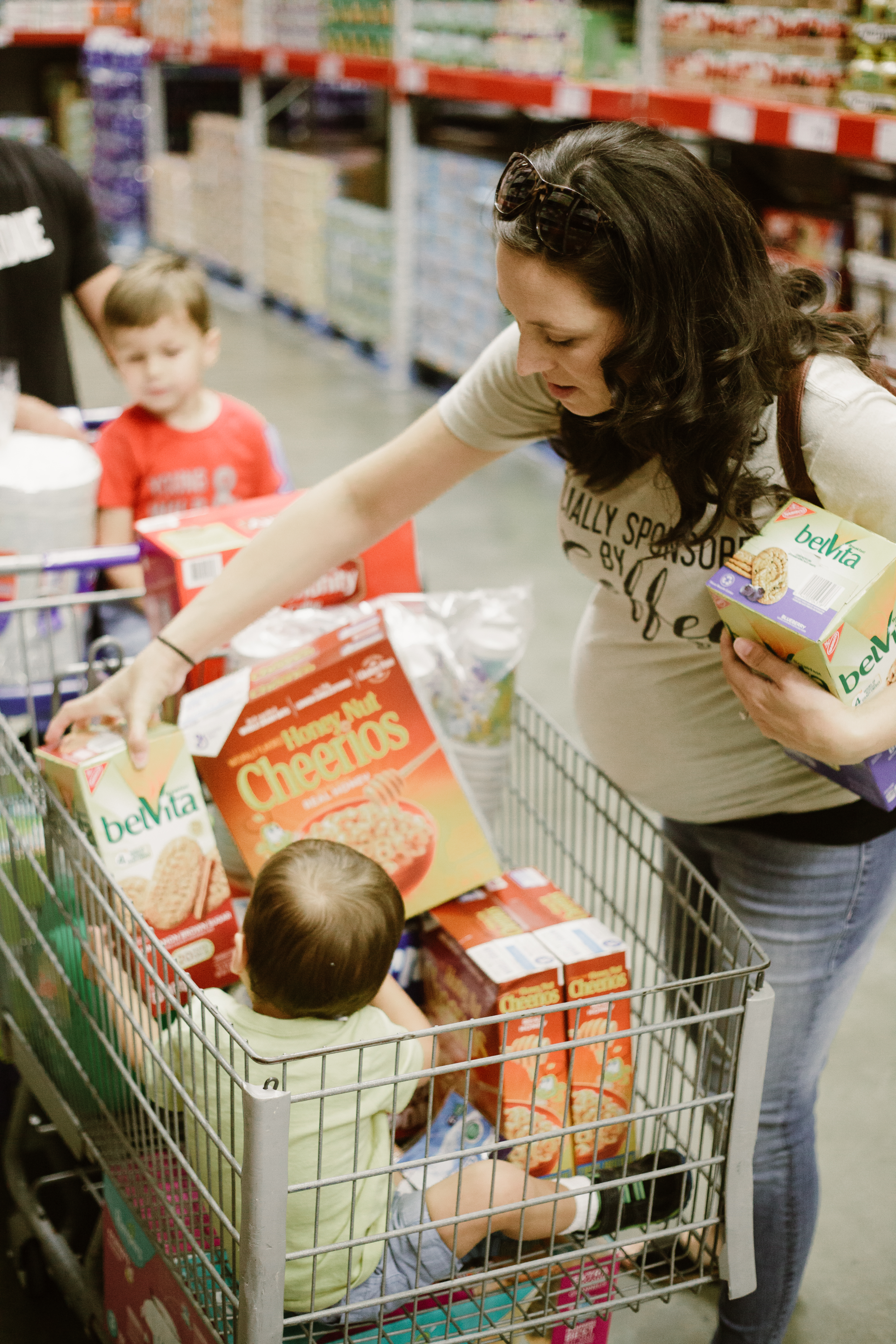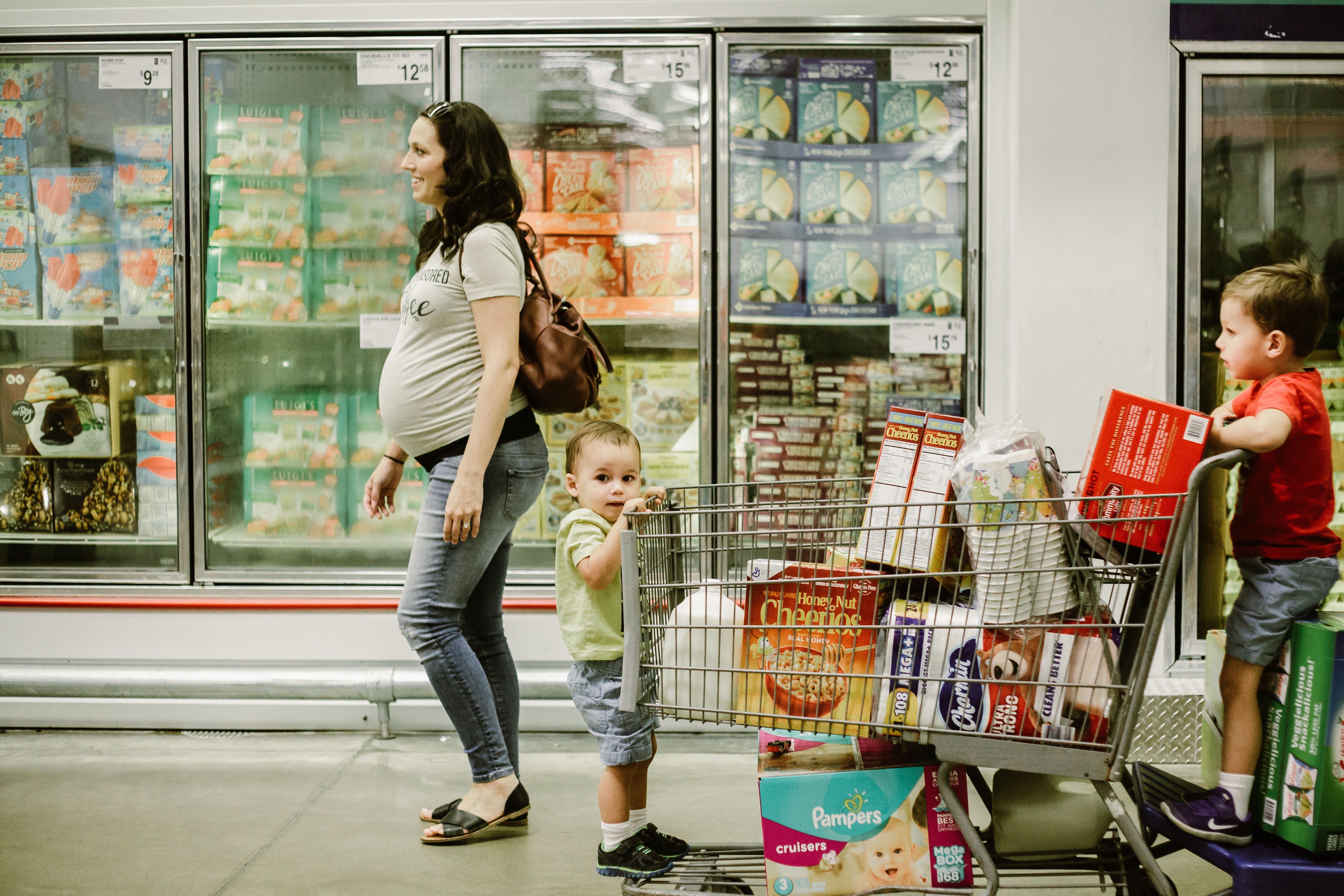 ---
They may not look like me, but they sure know how to eat like me!!
Dinner's Ready! 
Chick-Fil-A is our meal of choice 99.9% of the time.  The other 0.1% is when I cook!!  We will drive 25 minutes just for nuggets and CFA sauce.  This is our order…  #3 eight count, lemonade, & CFA sauce (I need two; one for fries & one for nuggets), 2 kids meals, 4 count, chocolate milk, & CFA sauce. Here's how is goes down.
CFA sauce = LIFE
Maddox's job is to grab a rolling highchair and push Miles. This can get dangerous.  People's heels are at risk!!
We stroll up to the register and Miles will always try and take the red card out of their card reader… all. the. time.
Maddox is then in charge of the colored basket. If you go there you know what I'm talking about.
Miles is just in charge of the milks. Also, a dangerous job.  He knows how to throw.
We find a place to sit and get situated, while Maddox demands one of those "sticky mats the nice lady has."
PRAY… then eat the most delicious golden nuggets your taste buds have ever encountered.
This will change when we take Monroe out with us.  We may drive thru for a couple of months.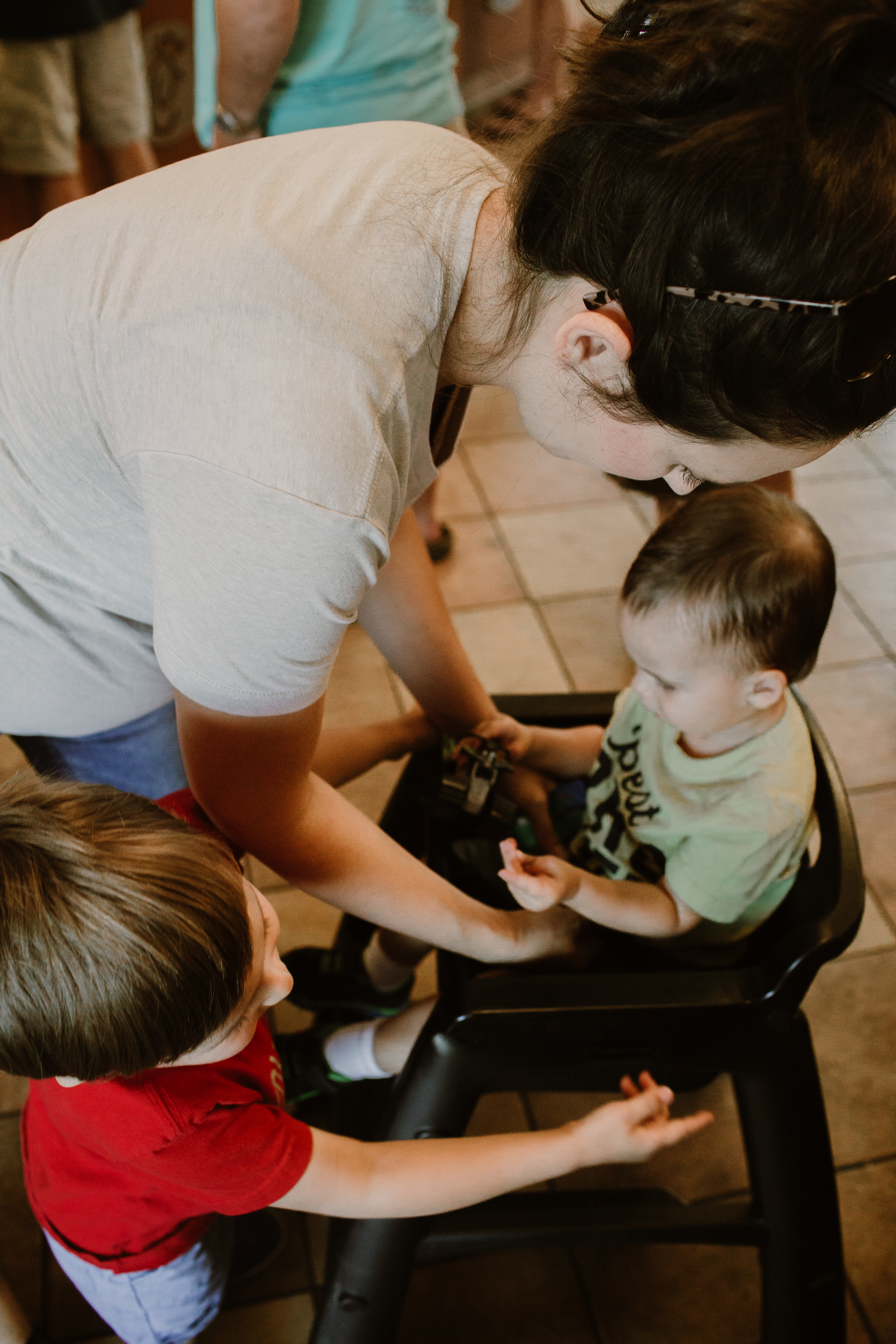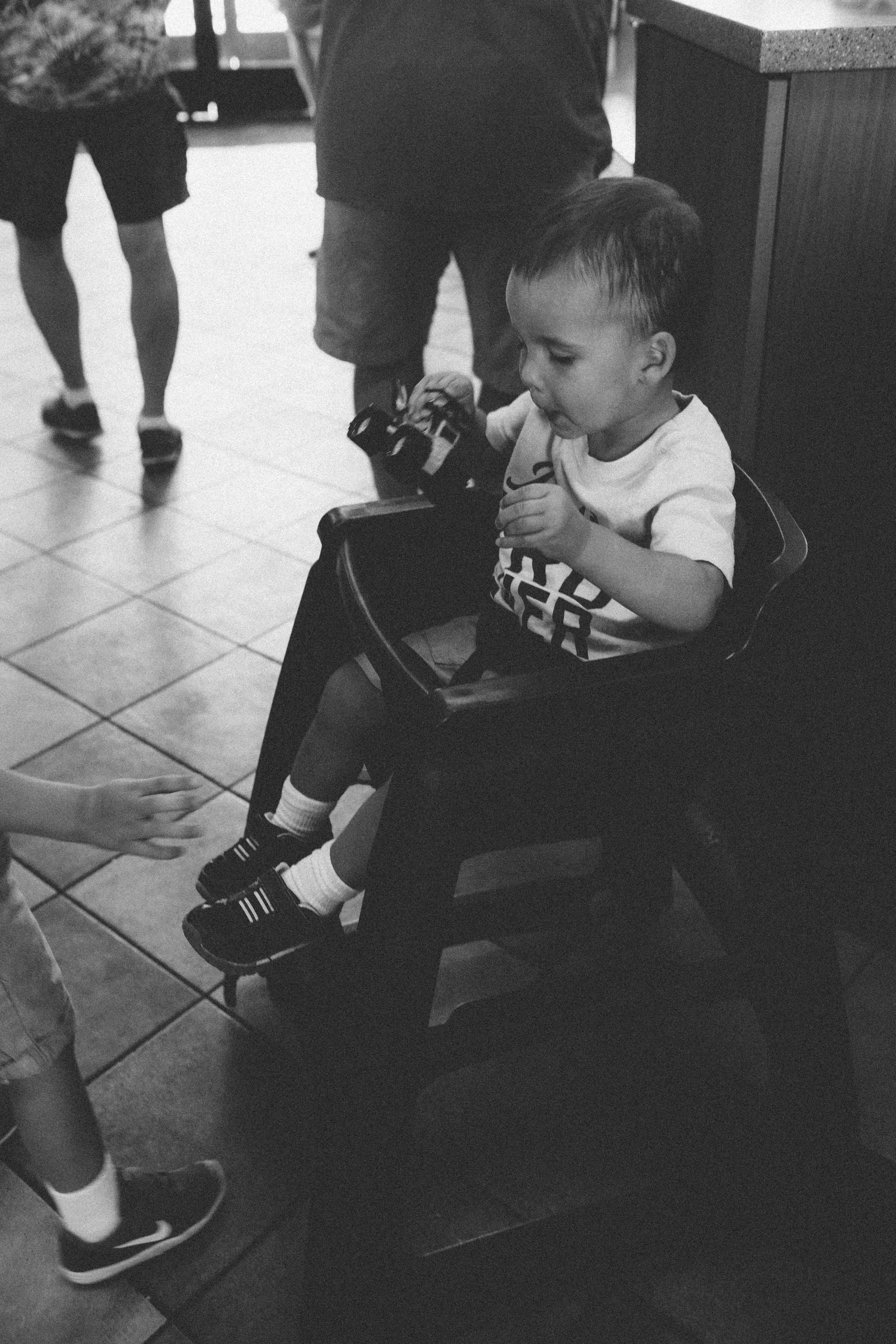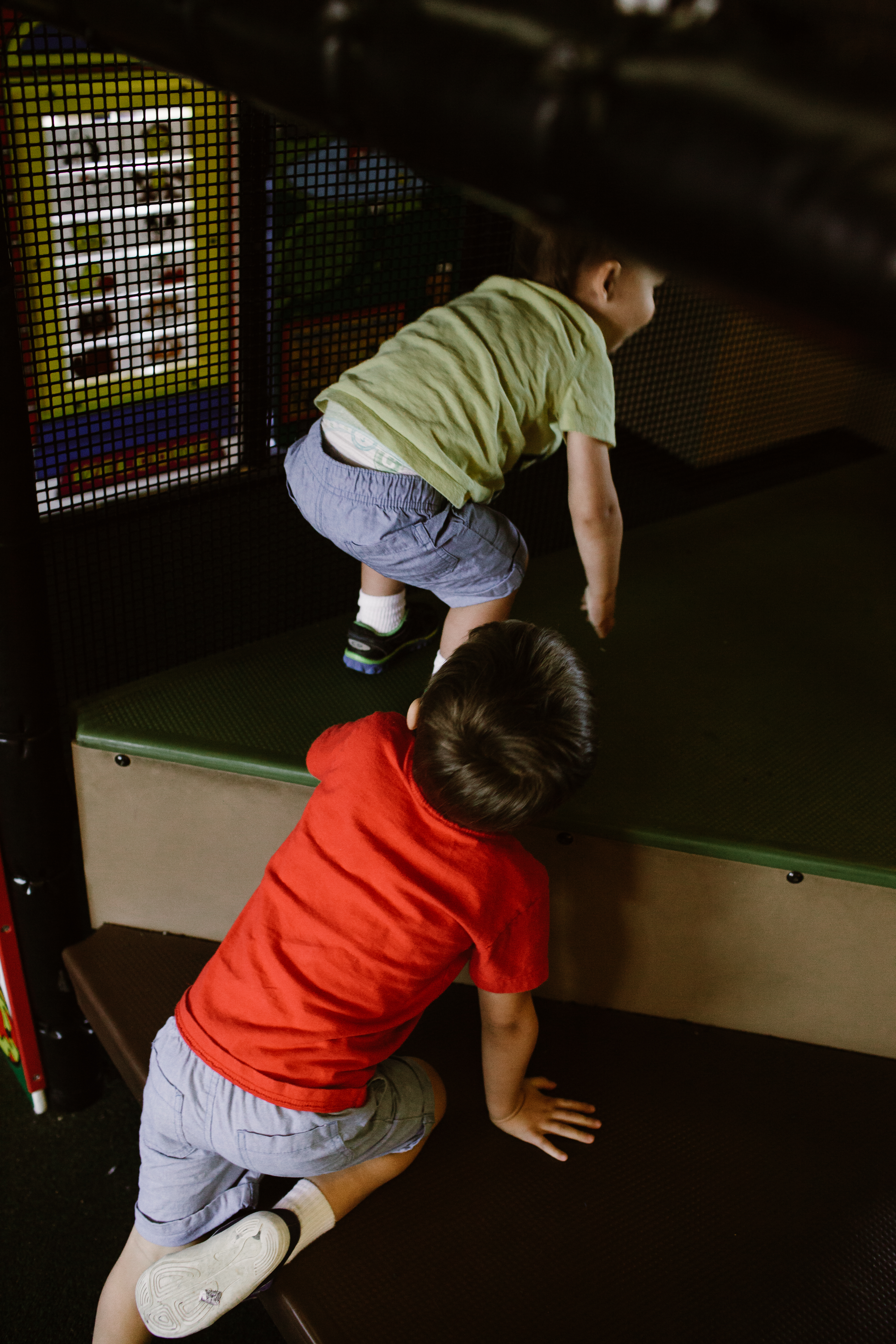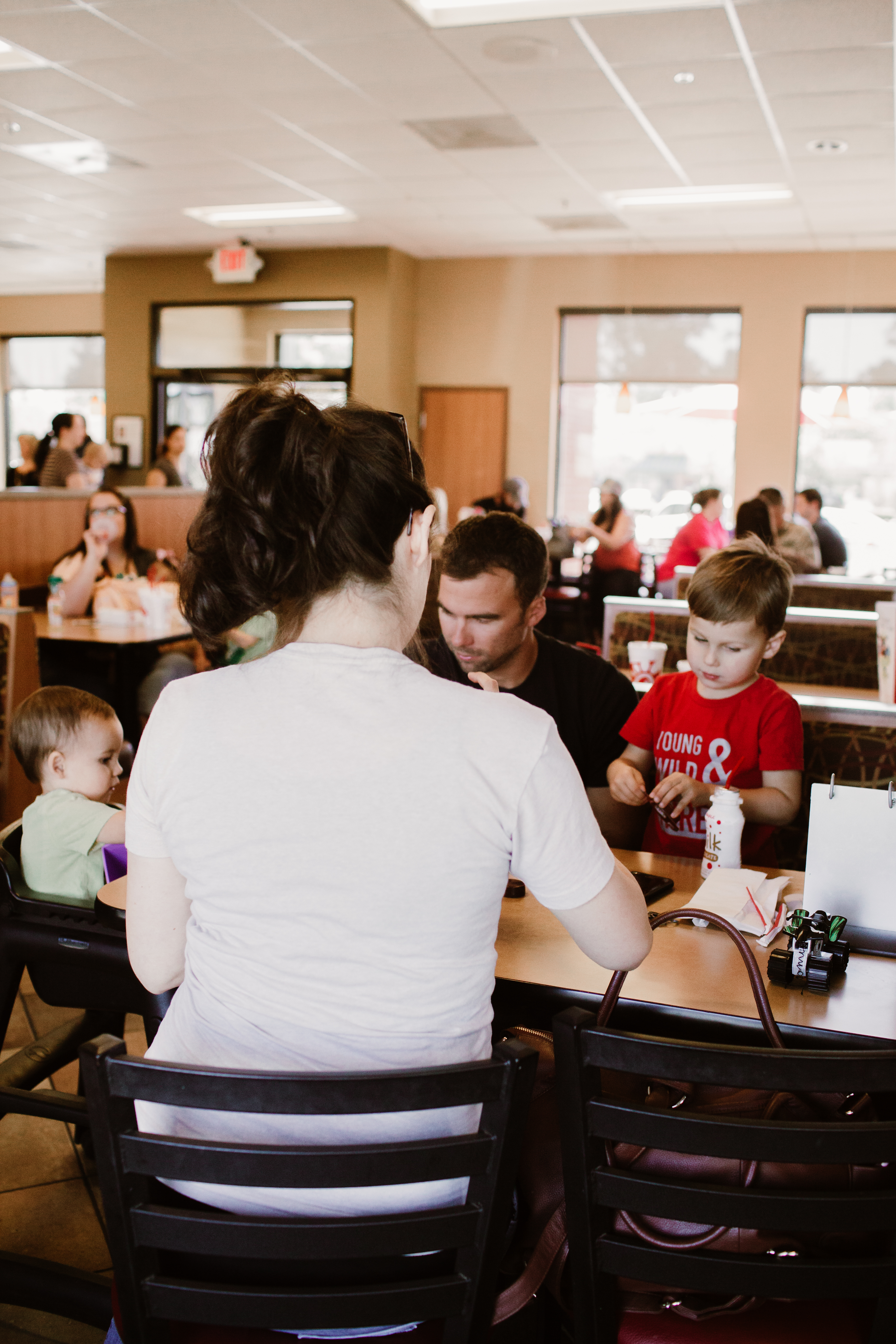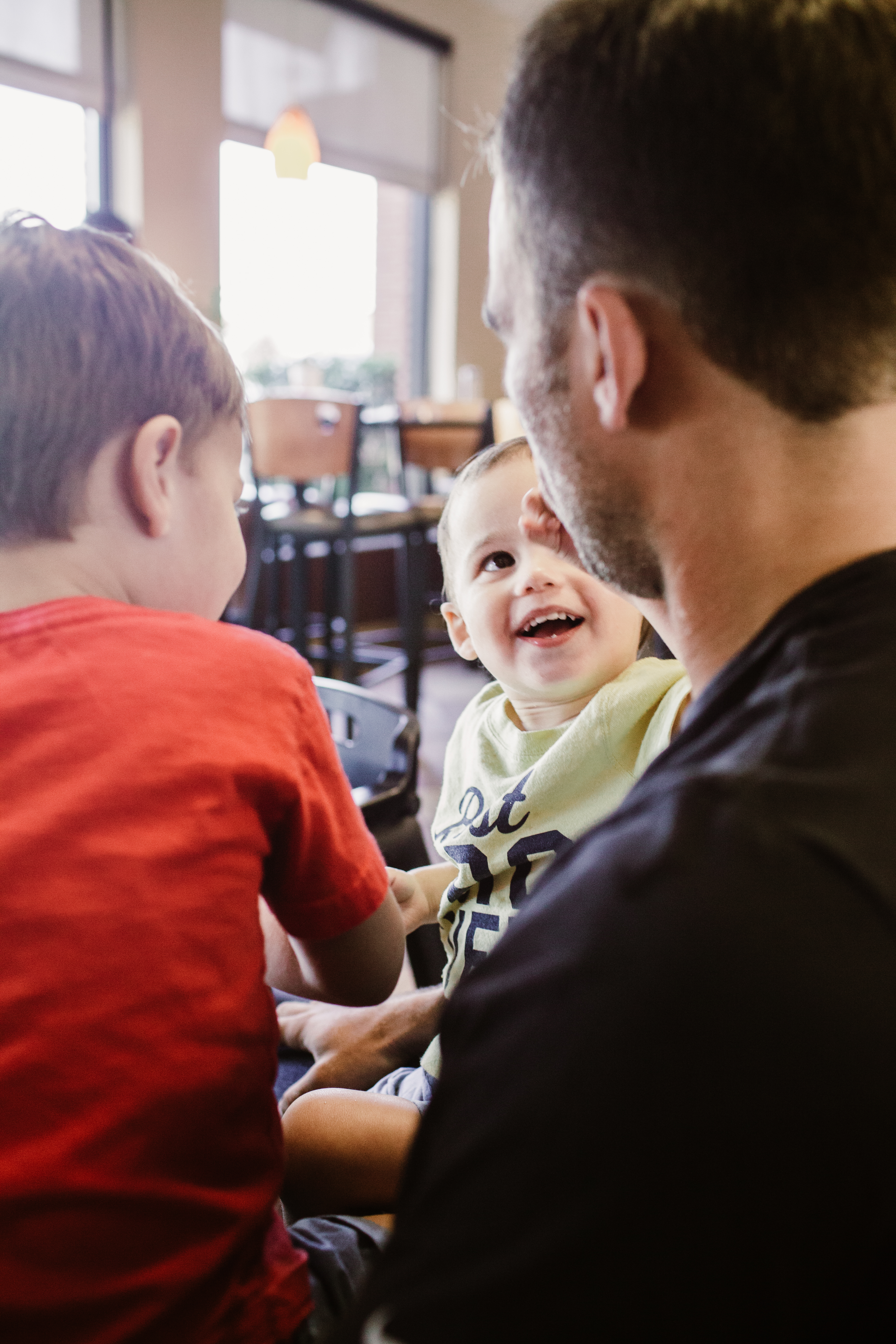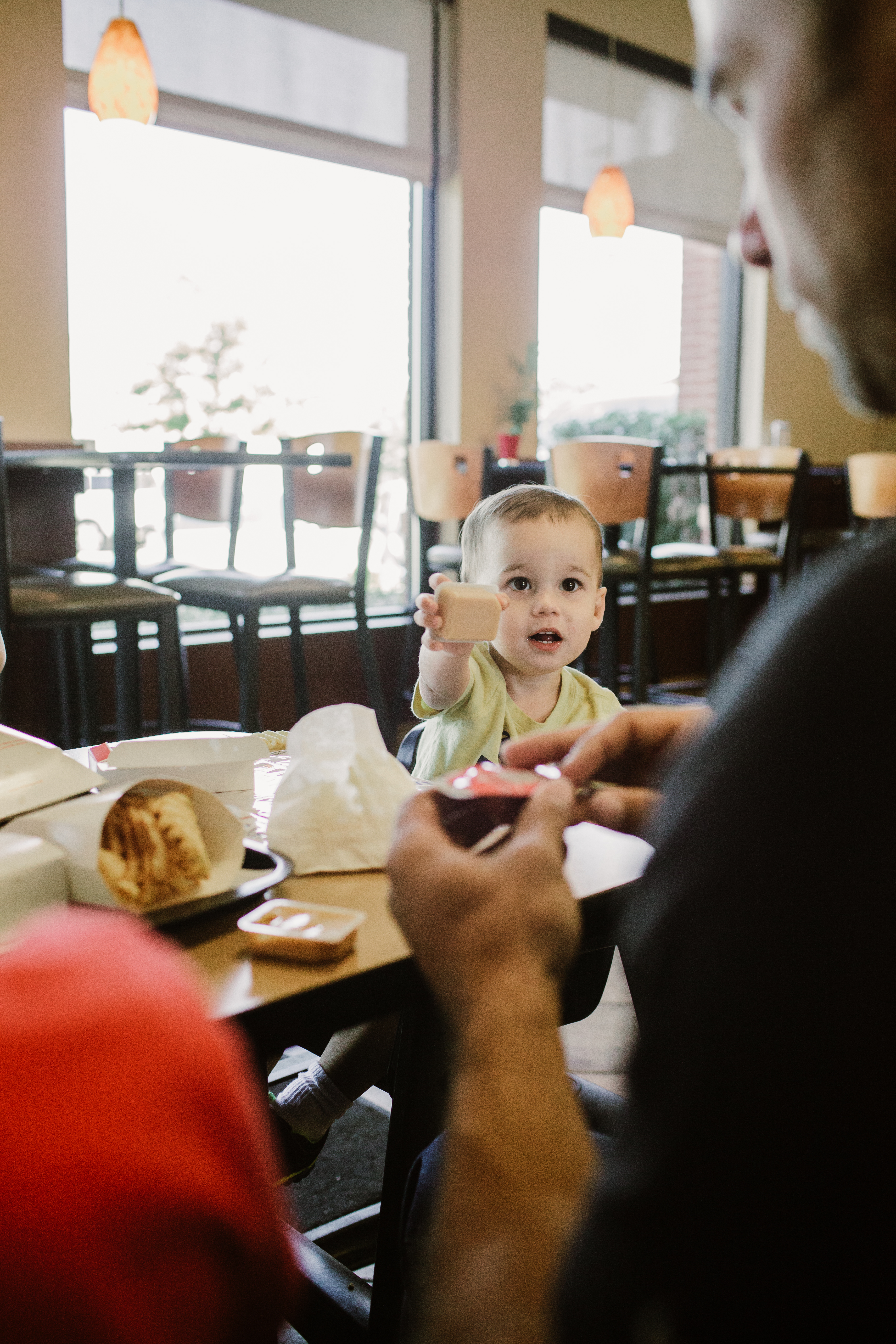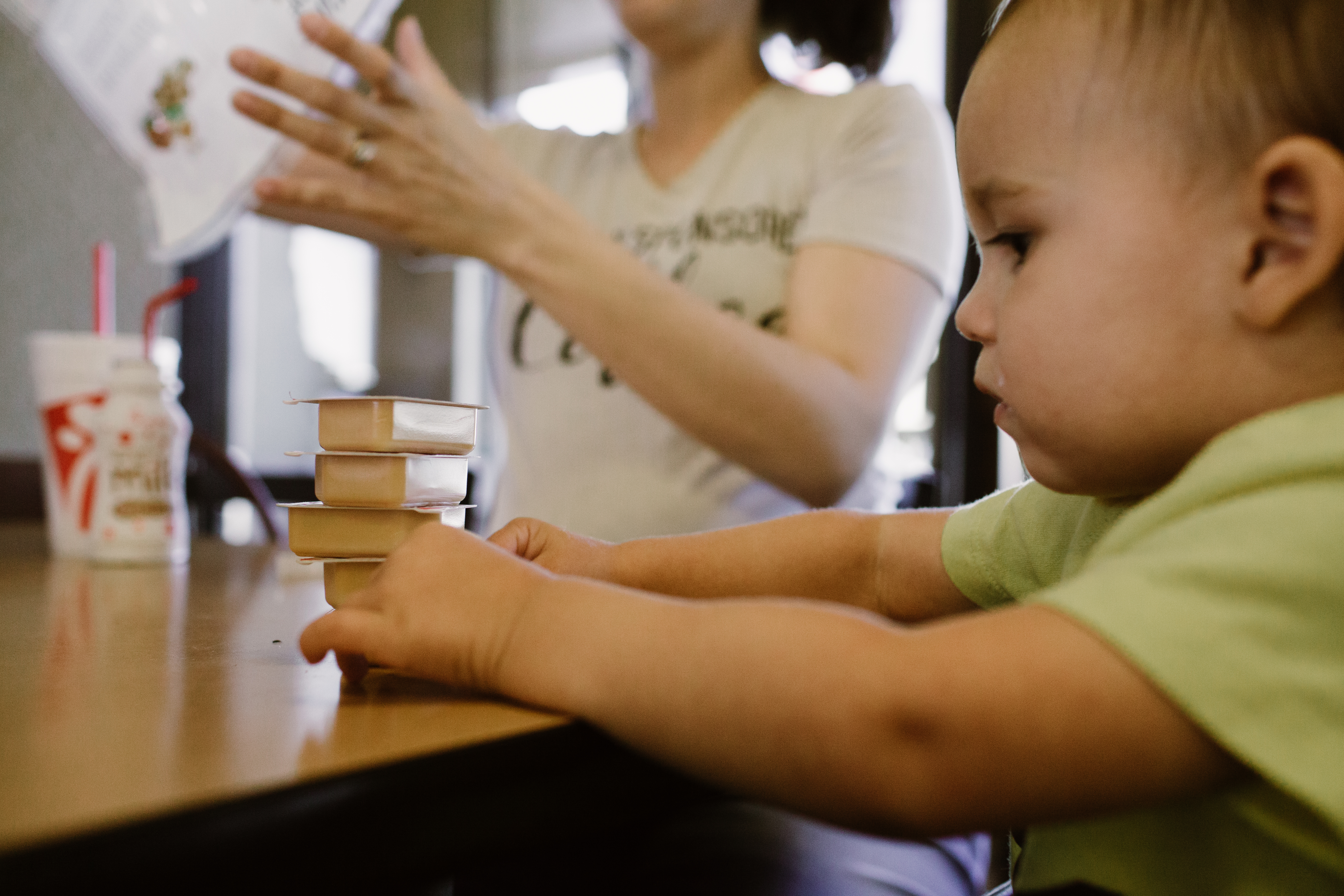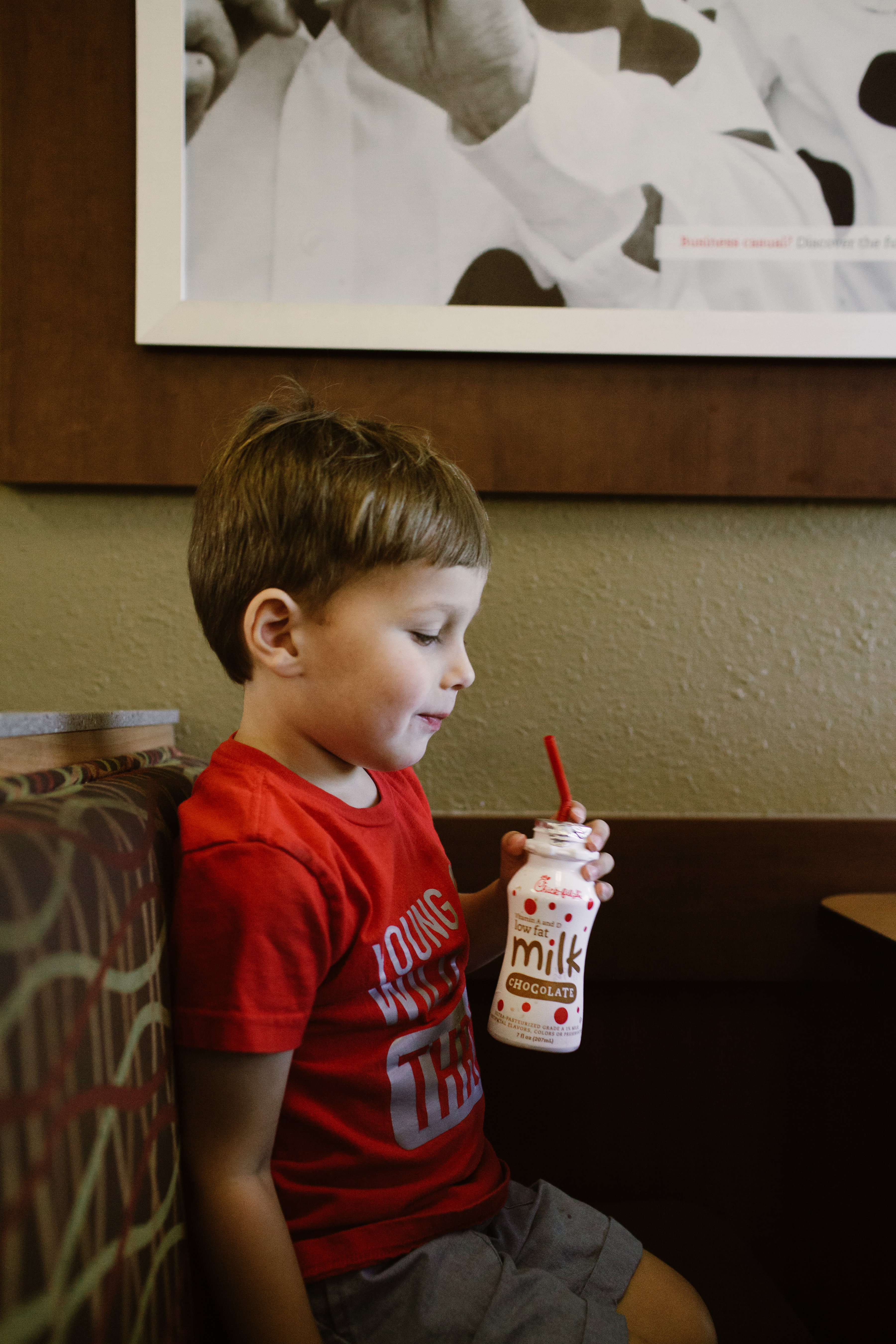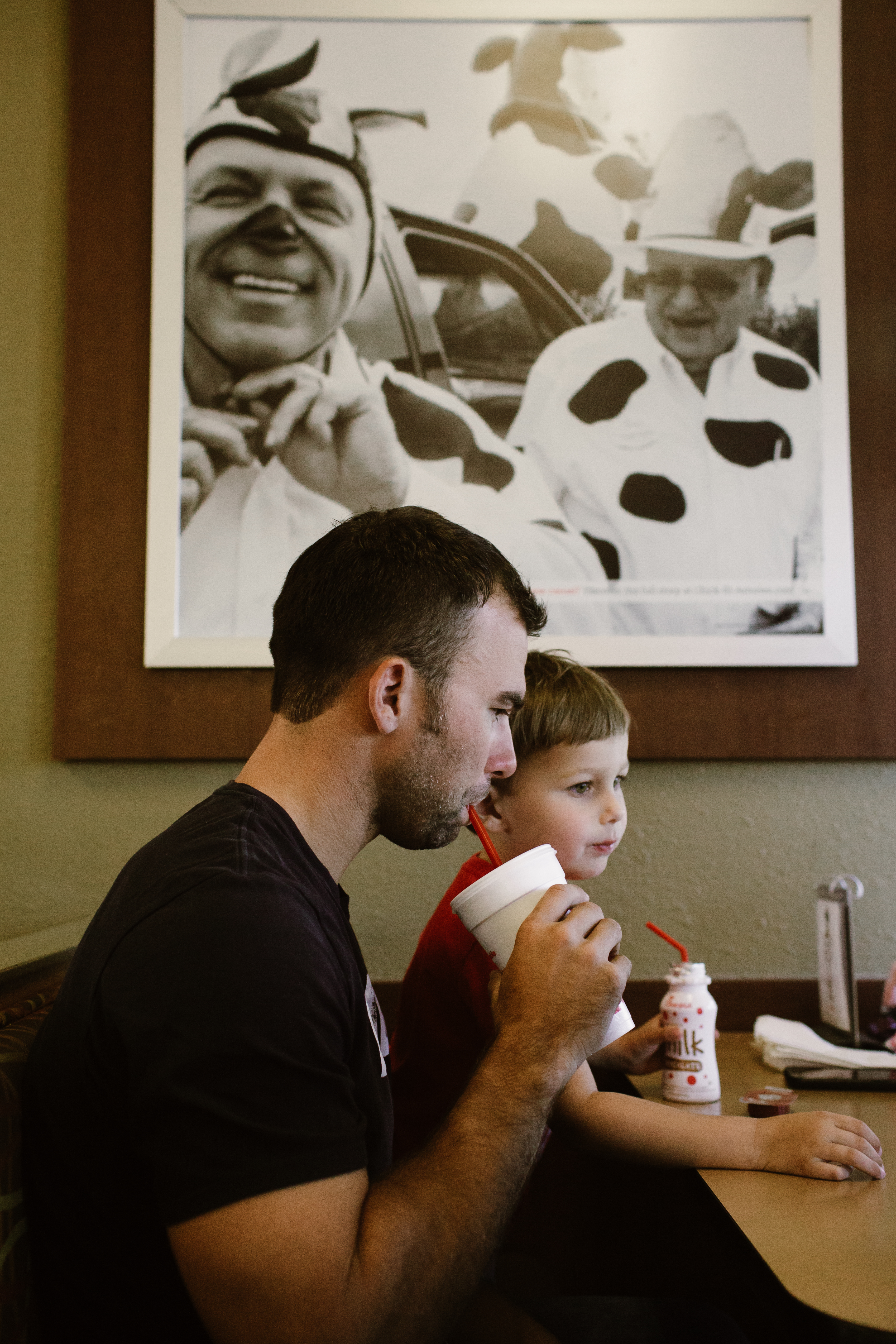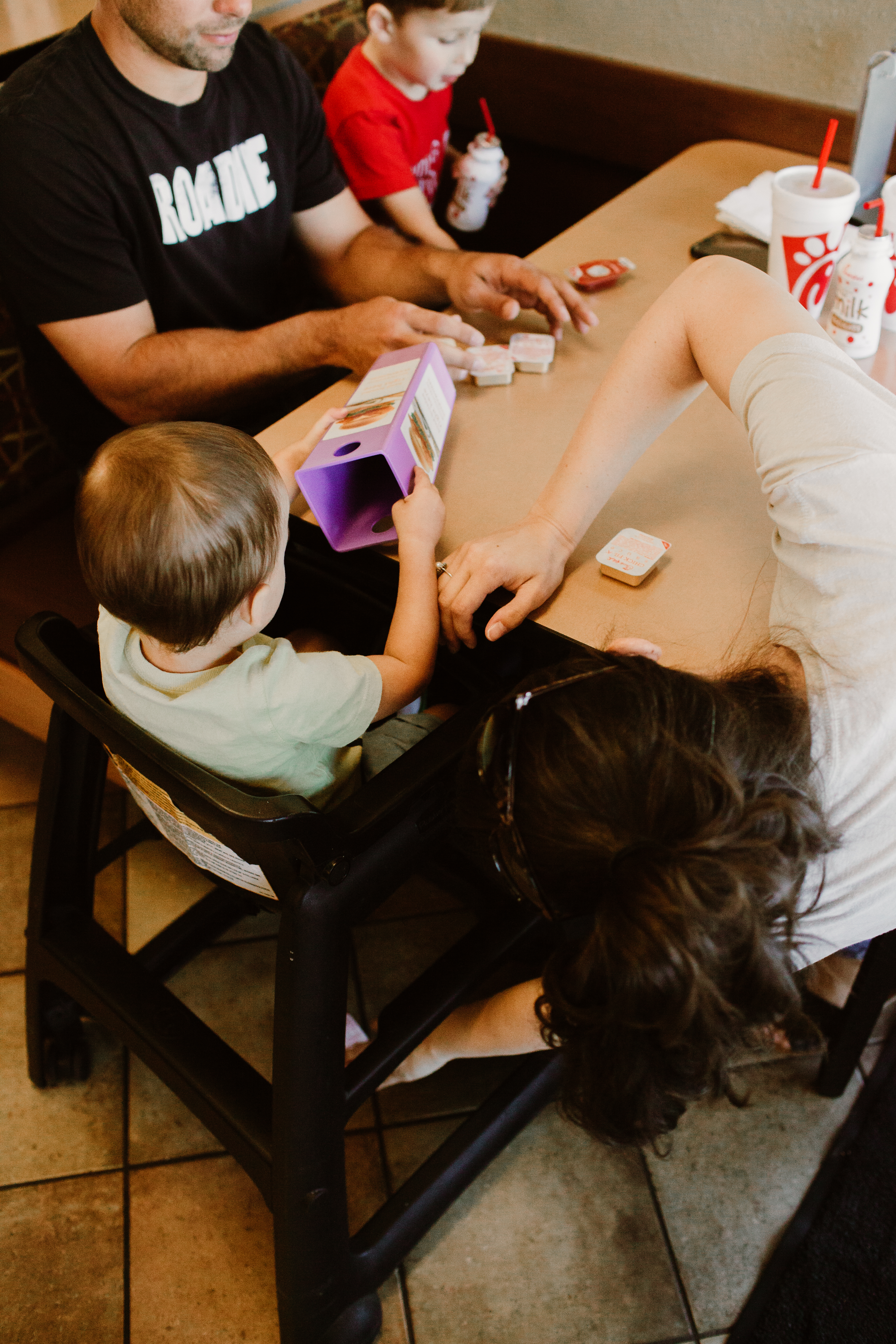 Man, I live life on the edge! 
Yes, it is chaotic, but it's also kind of fun!
Does your family have a go to place for food?
Where do you shop for food and do you take them with you?
Do you ENJOY the chaos?
Let me know in the comments!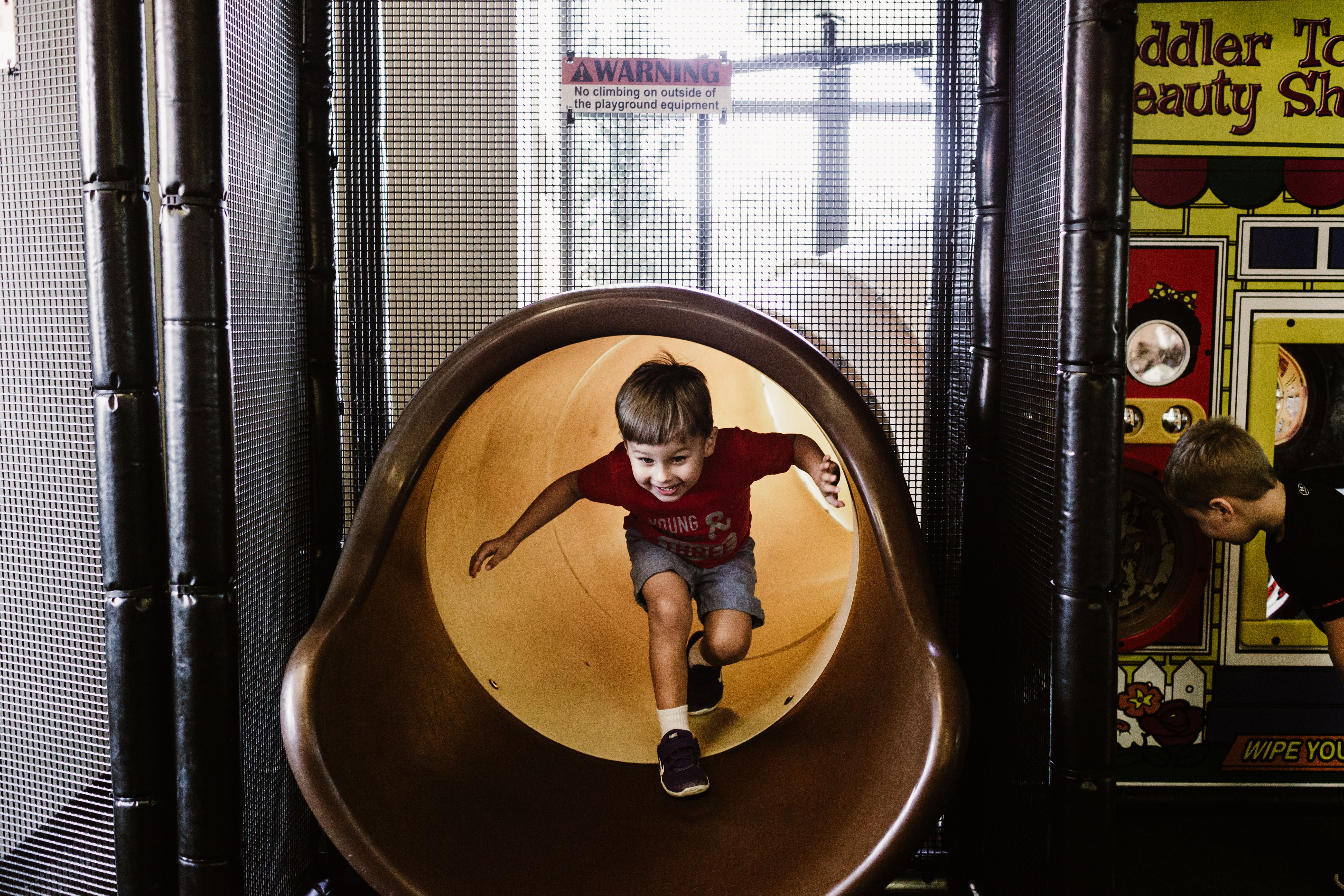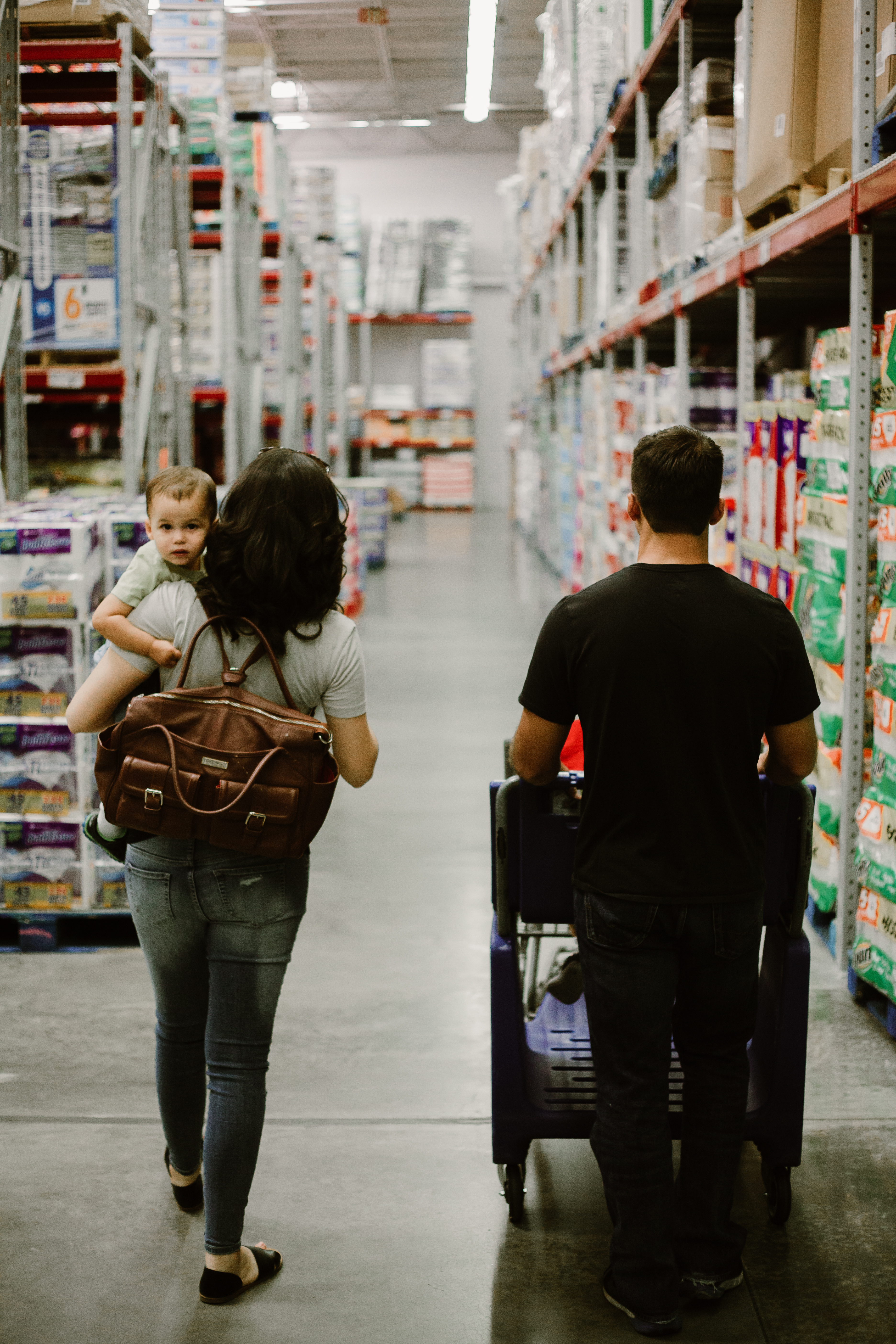 Enjoy your chaos!
Bless your heart,
Chelse